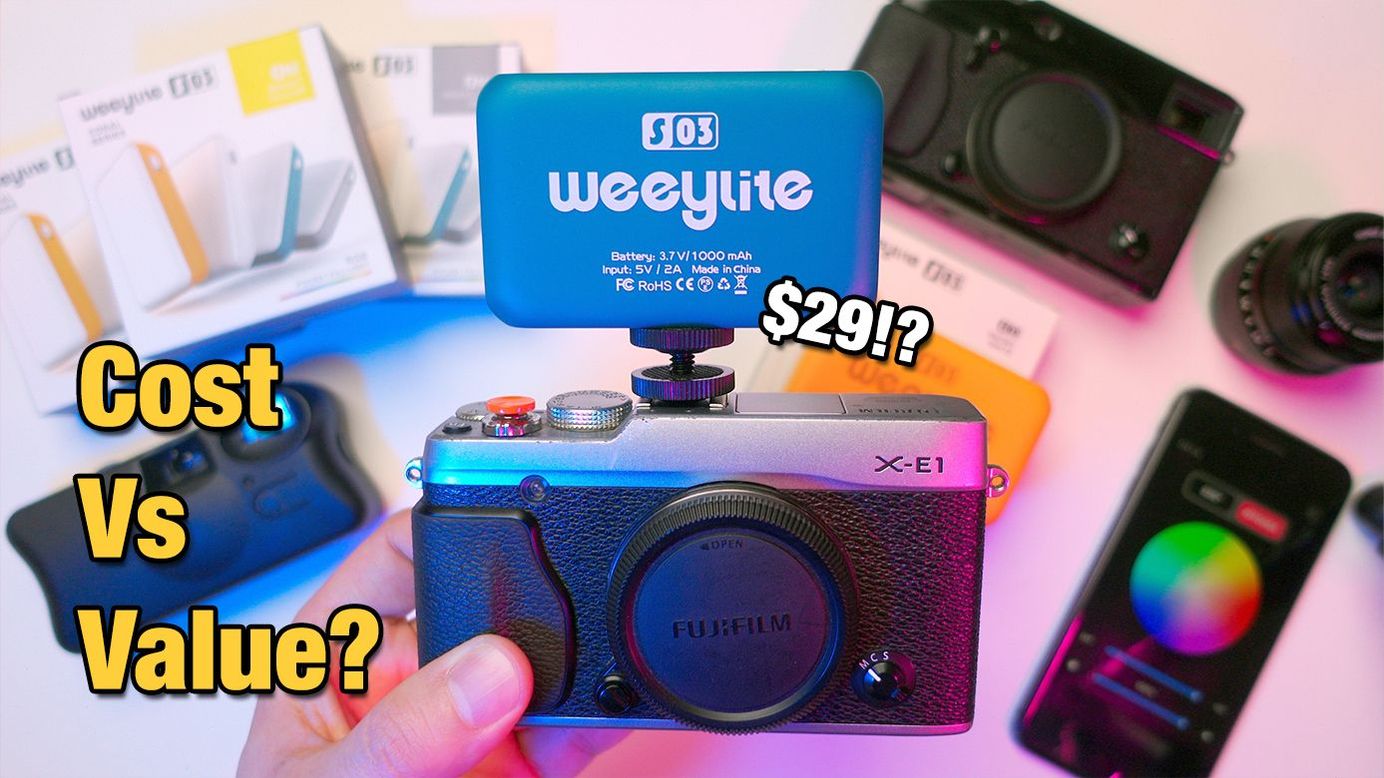 Weeylite S03 RGB Pocket LED Light Review
At this price range, It will remove barriers and friction to get you up and running
Table of Contents
Cost & value are very different things, so it begs the question, what is the value of a pocket RGB LED light that cost under $30 dollars? what can you do with it? who is it for? If you're wondering about this yourself, then this post is for you.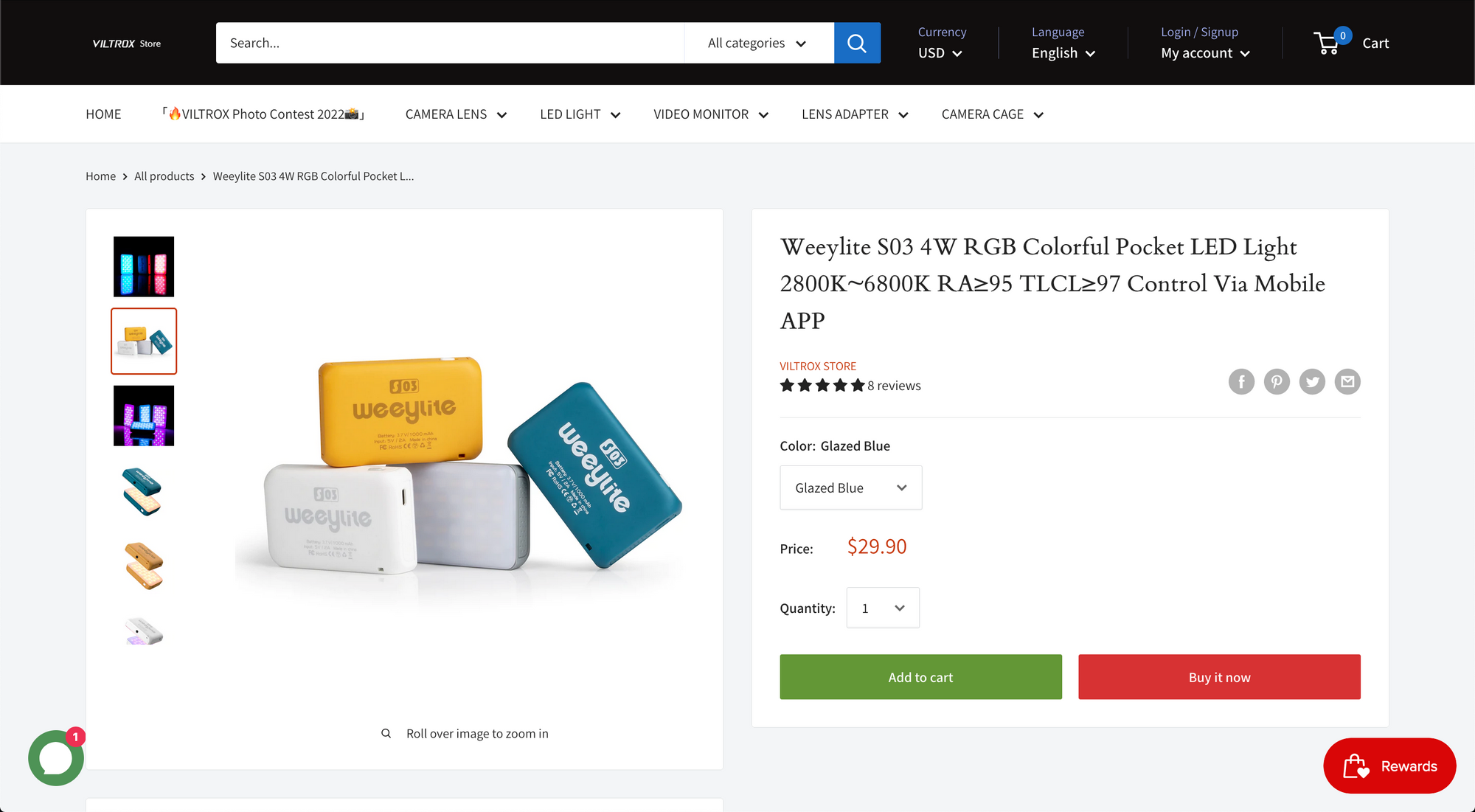 Weeylite is a partner company of Viltrox, they sent me 4 of these lights for testing and reviewing, but they are not sponsoring this video, they not paying me for a review, and just like my camera reviews, I'll mention what I think is right.
There are many brands, options and versions of pocket LED lights out there, but I think the reason why I decided to give these lights a chance, was basically the book Atomic Habits.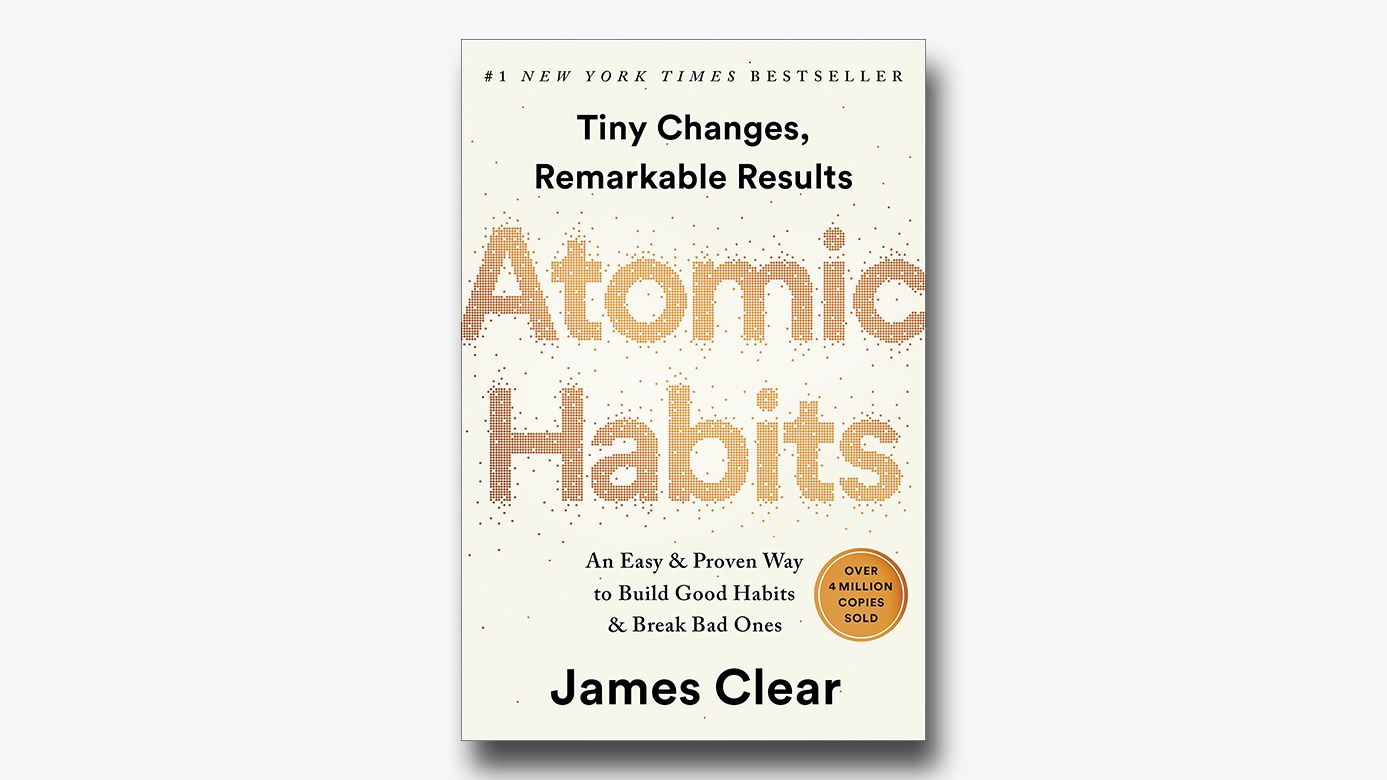 I've talked about this book before and the power of 1% improvements over time. But more on that later. This time, I want to start this post with my conclusion, and If you want to see how I got there and know more, then you can keep reading.
Upfront Conclusion - TLDR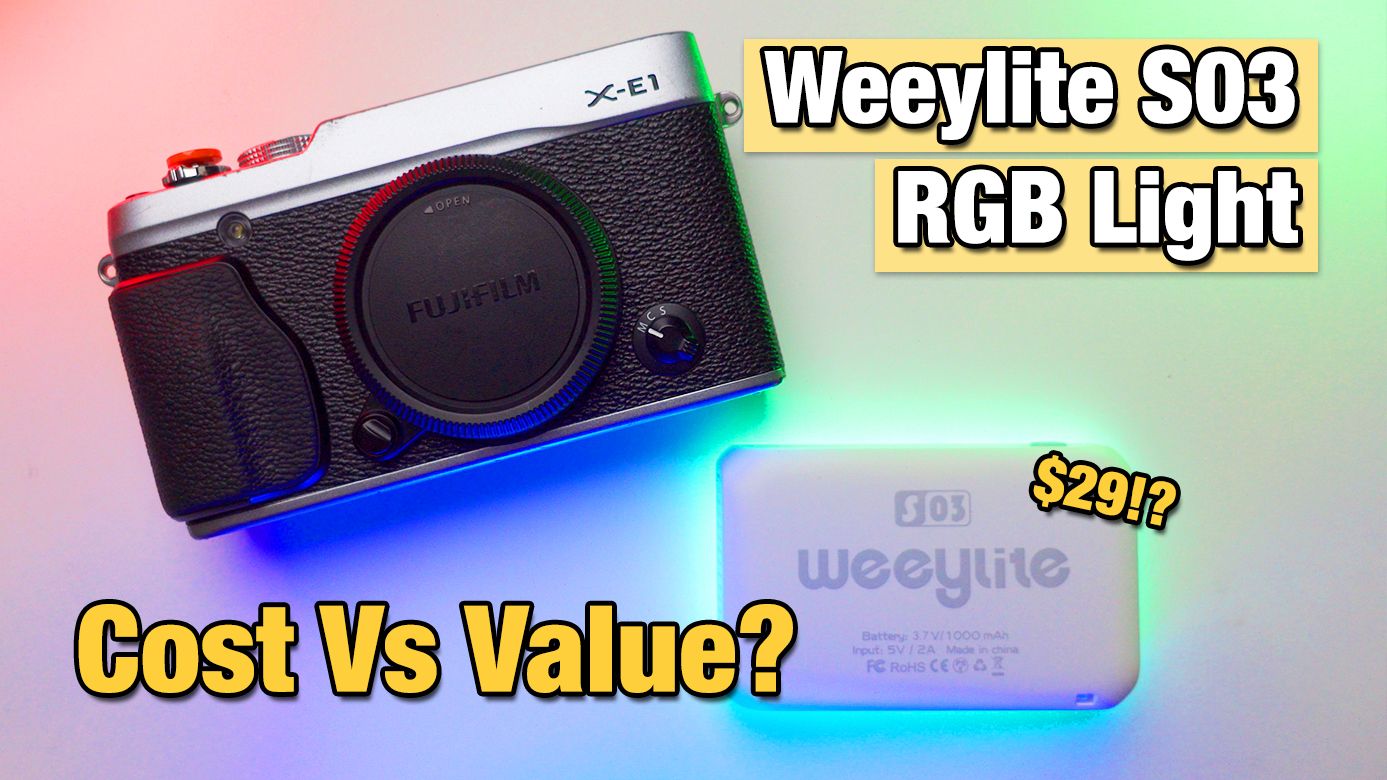 The Weeylite S03 RGB Pocket LED light is useful, a compact and fun way to improve your photography or videography setup. Great for people on a budget that don't mind the cheap build quality and glitchy app and just want to get started or want to improve their setup little by little without breaking the bank.
It's not perfect, and it has some drawbacks, but for that specific type of persona I'm referring to, this is enough, I do recommend it. In the same way, I recommend a 10-year-old camera. Not because the light itself is incredible or the best out there, It isn't.
But because at this price range, It will remove barriers and friction to get you up and running, improving your skills, and growing, which is the thing that really matters. You can find my affiliate link on my gear page, here: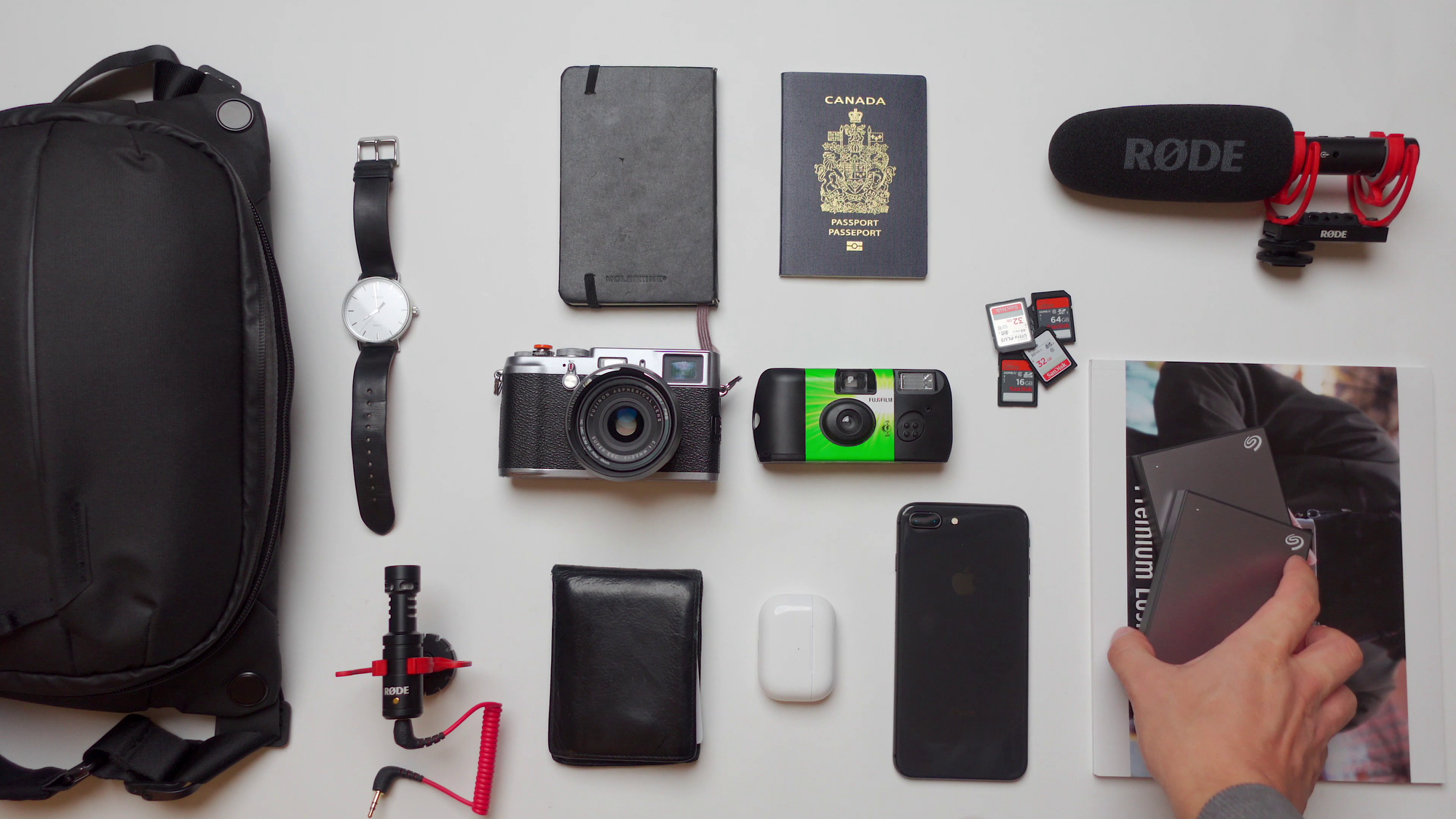 ---
---
Let's Talk About The Light Itself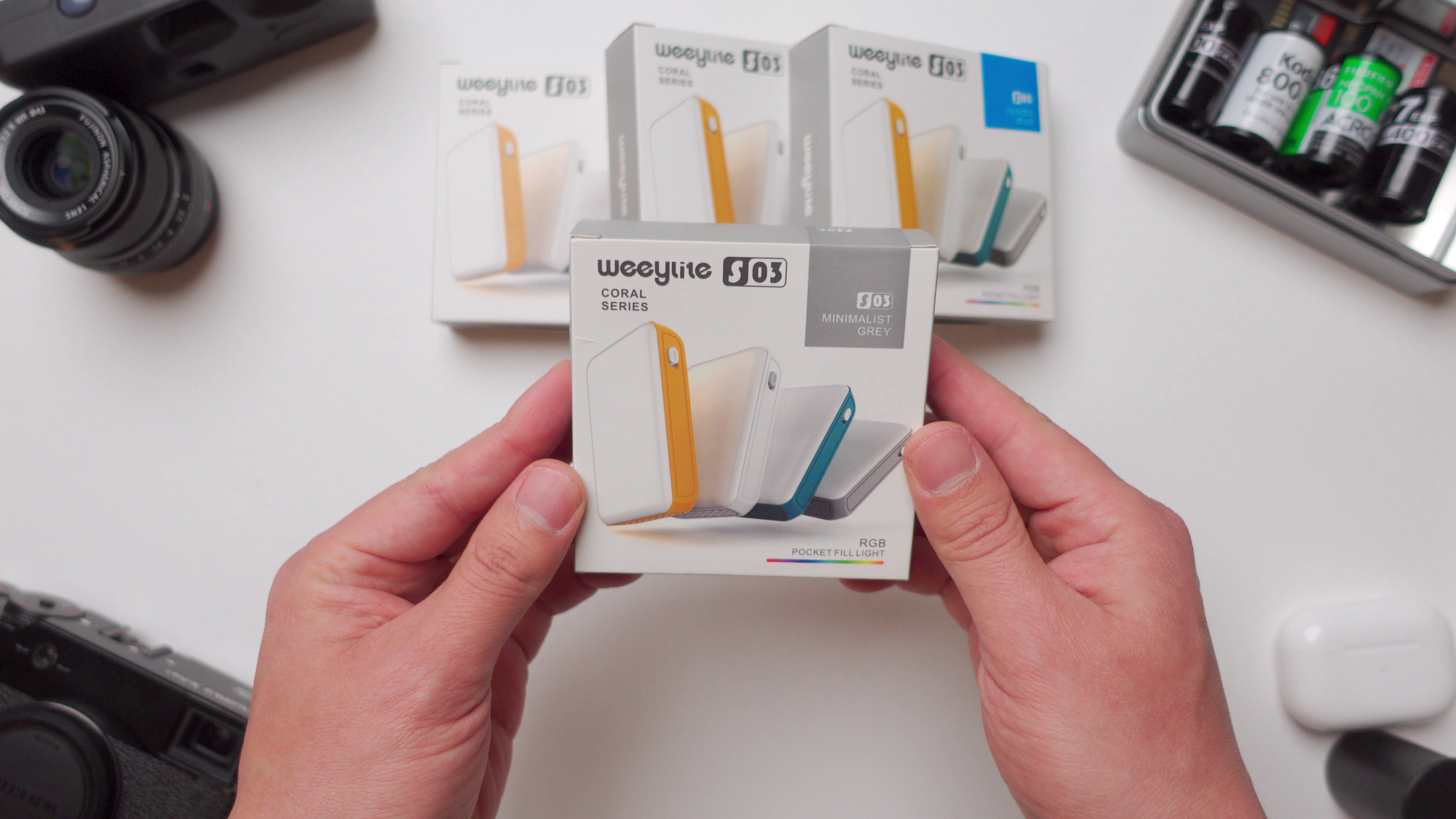 These come packaged in a tiny box, when you open these up, you'll find:
The Pocket RGB Light.
1/4"-20 cold-shoe adapter.
USB-C to USB-A cable for charging the light.
Paperwork/documentation.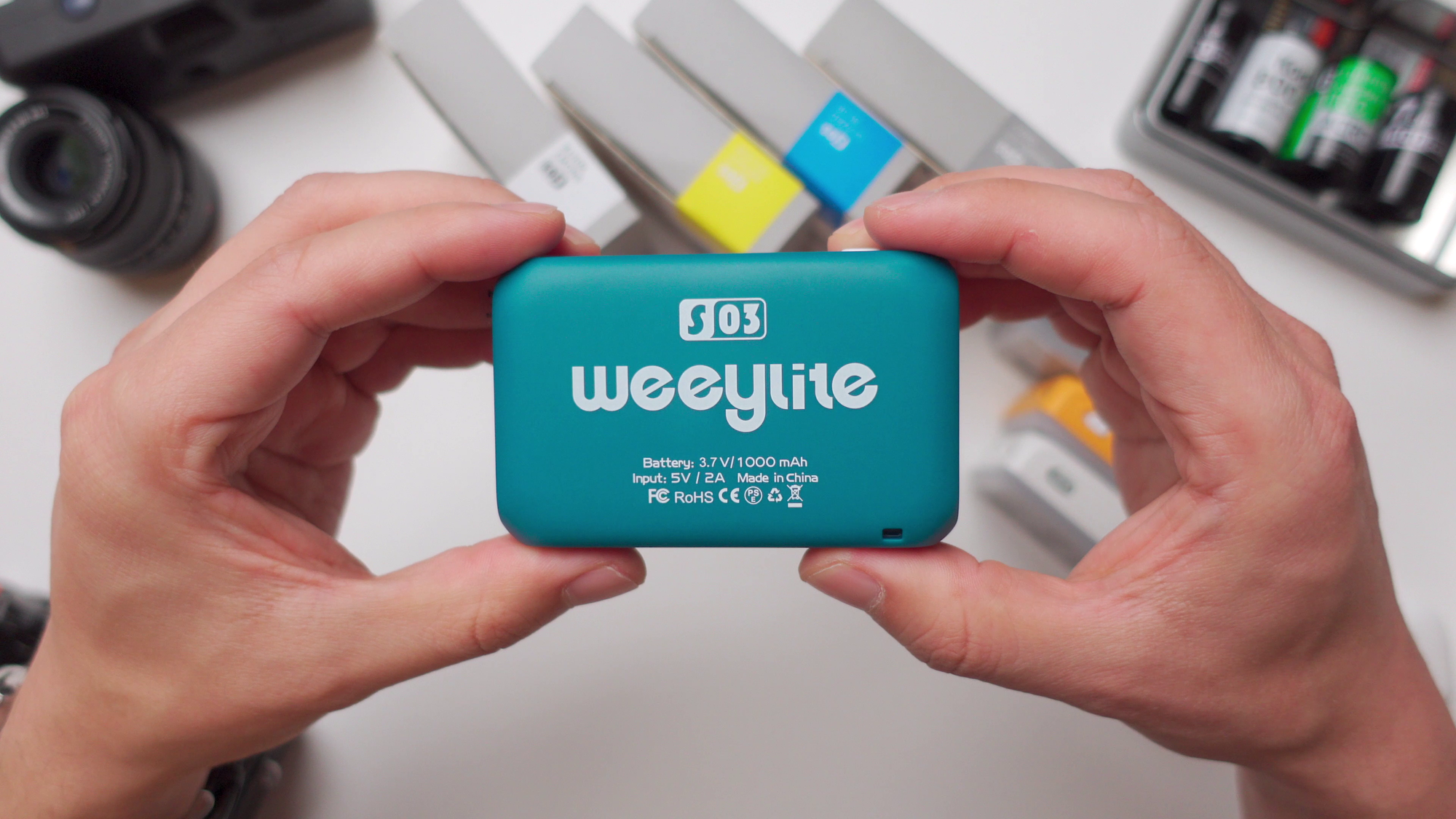 Pocket Size: 88x52x21mm.
Weight: 72g (0.16lbs).
The light is fairly small, about the same size as a credit card. This is convenient, a good thing in general and that makes it lightweight as well. Depending on how you see it, this can be a positive thing, right? It is less weight to carry with you, but in this case, it's lightweight because made out of cheap plastic. Durability is a valid concern, keep that in mind.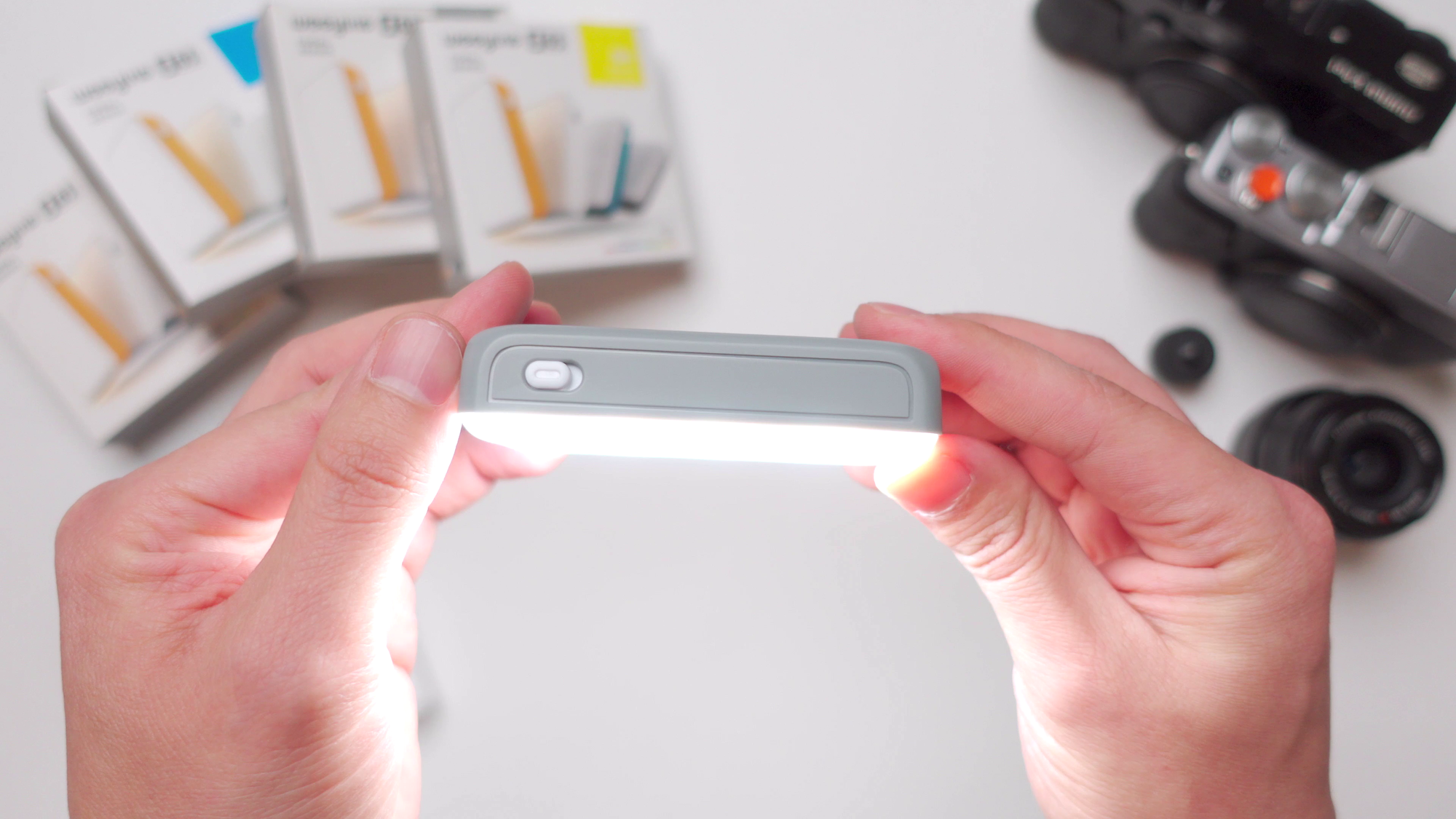 The pocket led light has only 1 button, the power button, and that's it.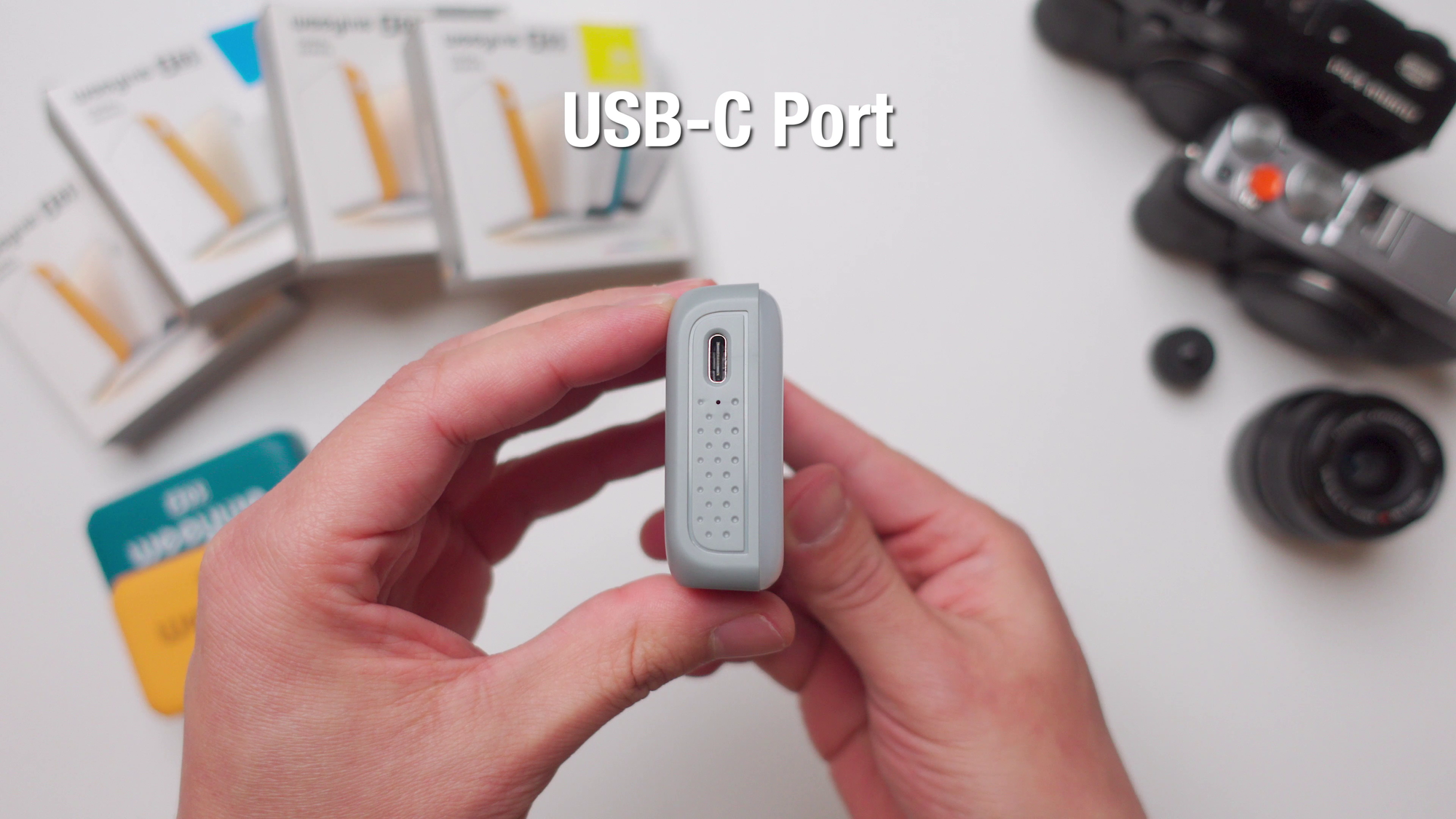 It does have a USB-C port, and that's how you recharge the battery, but there is no clear battery indicator with a percentage, and the app itself also does not show much battery you have left.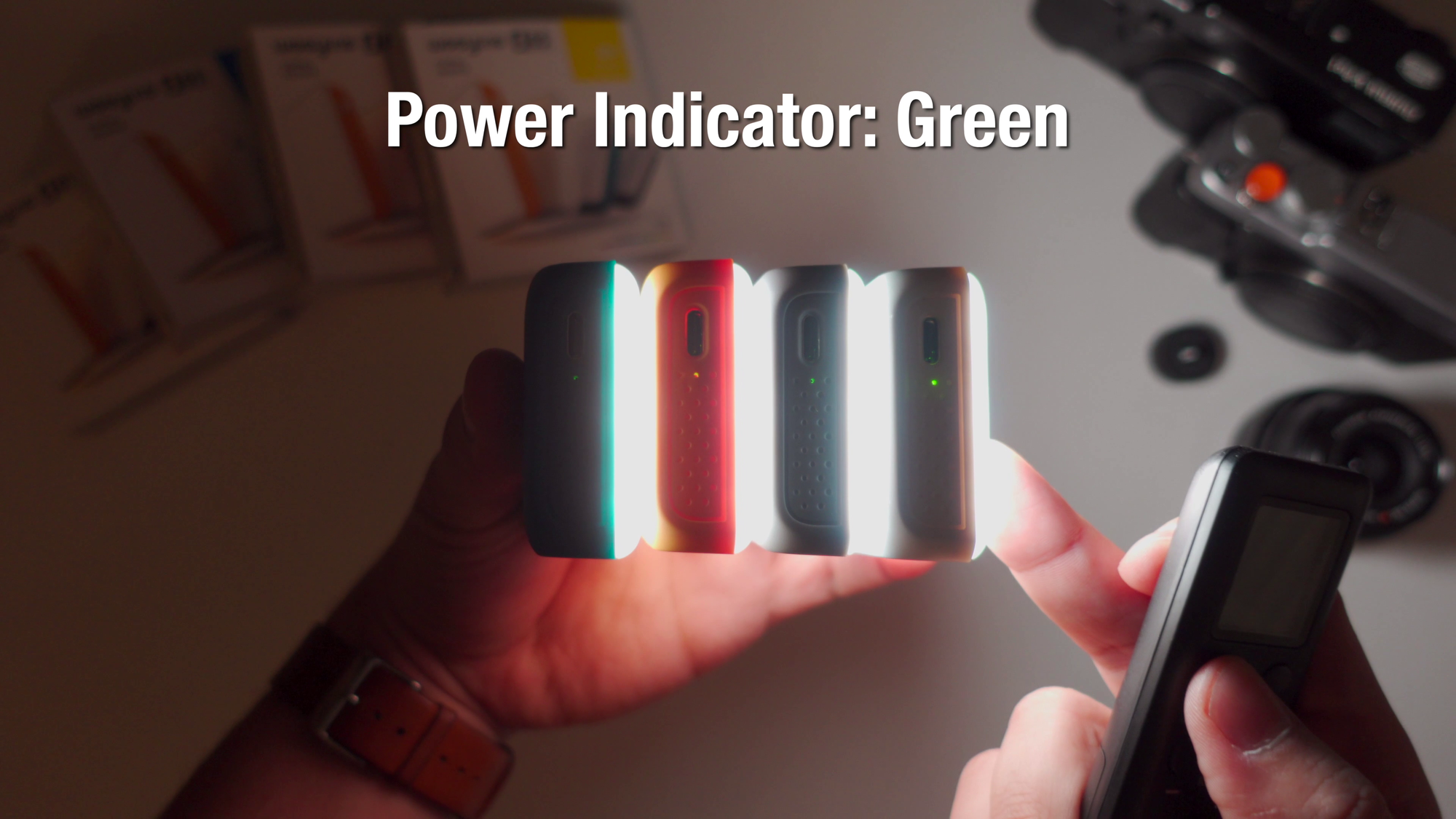 It does have a charging and a power-on indicator. However, it's barely noticeable, it's located right next to the USB-C port and it varies in brightness from unit to unit.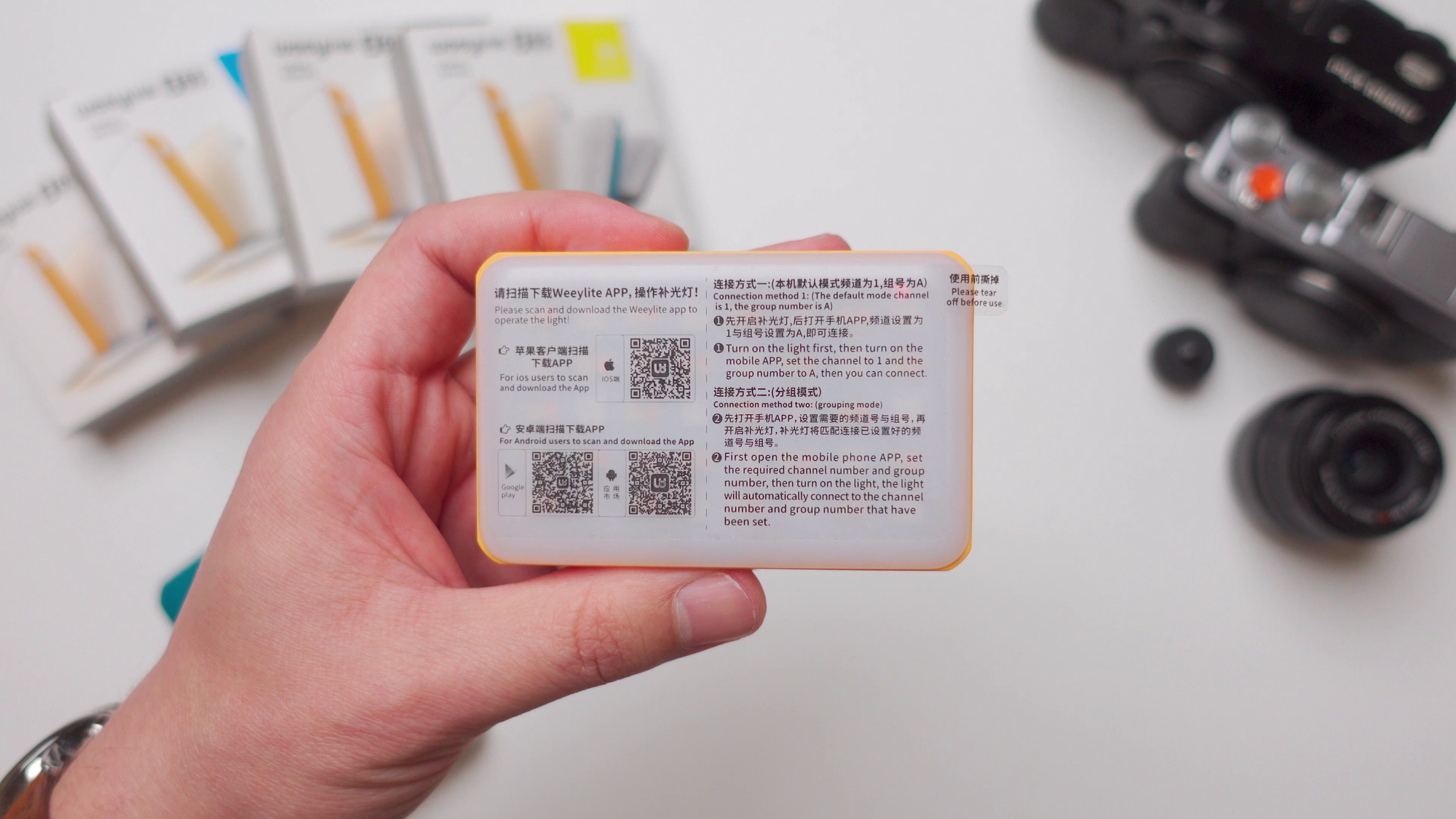 There's a QR code on the front sticker, scan that QR code with your smartphone to download the app. You'll need it to control the light. More on that later.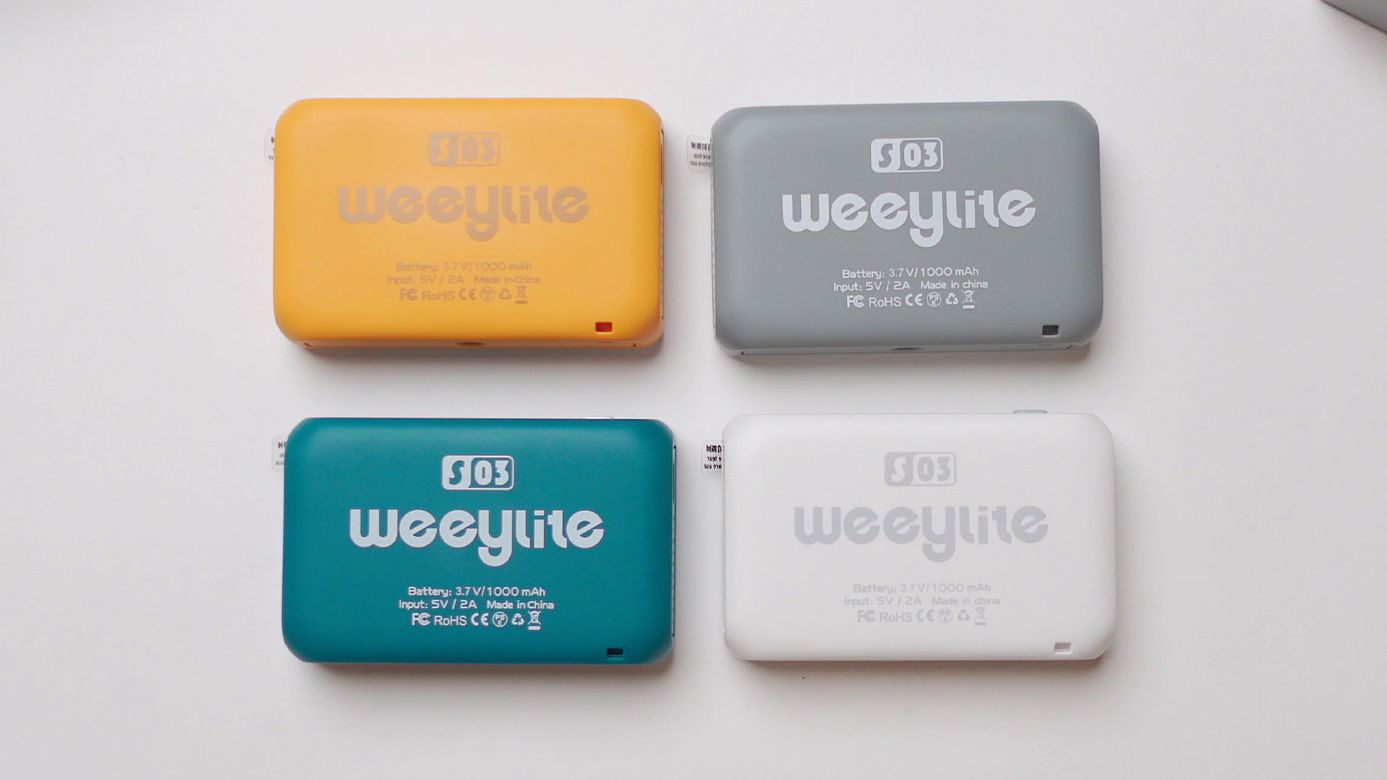 Last but not least, the Weeylite S03 comes in 4 different colours:
Glazed Blue.
Vibrant Orange.
Snowy White.
Minimalist Grey.
The Specs & Details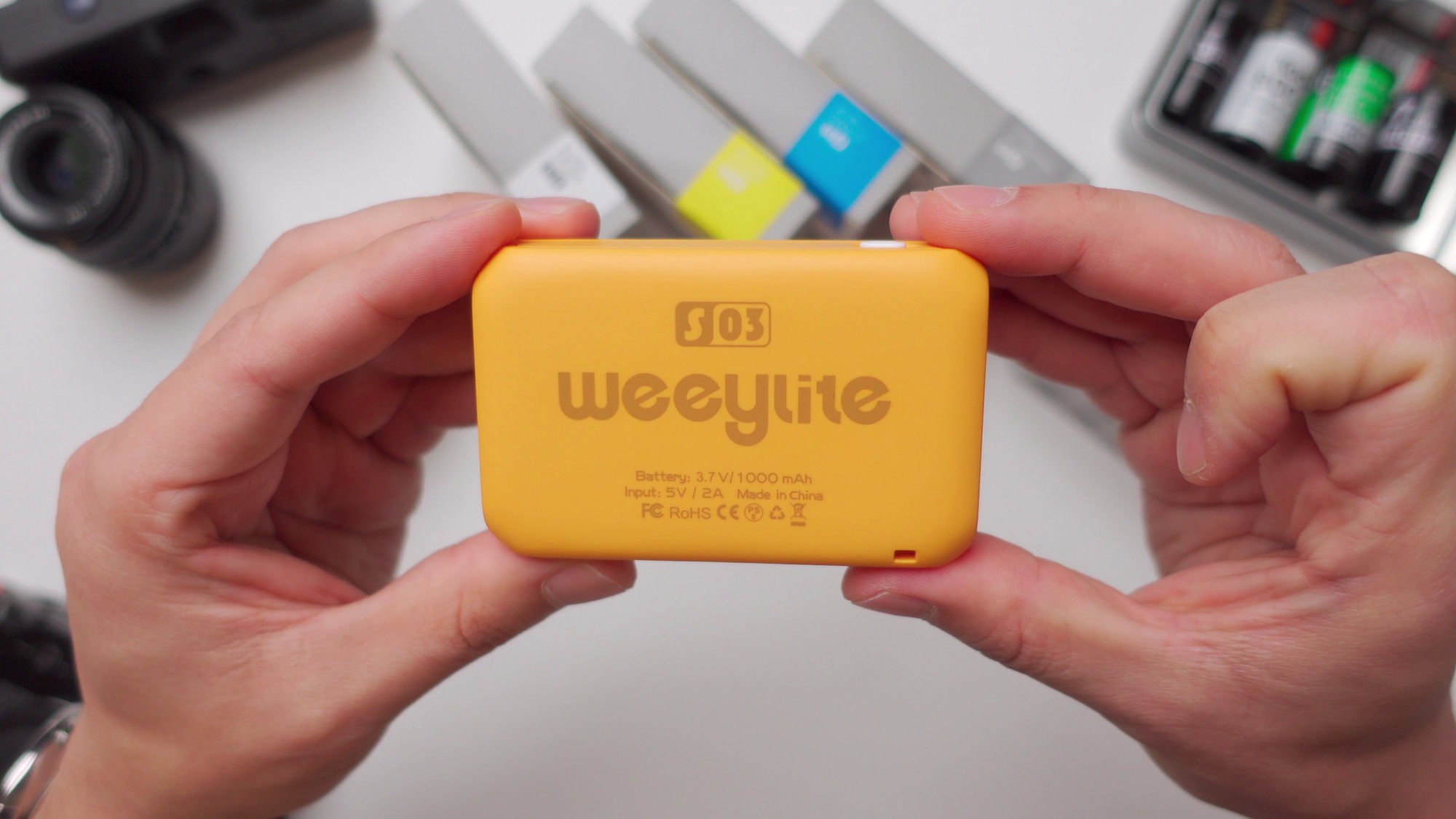 Power: 4W (constant power).
Colour temperature range: 2800K-6800K.
Max. brightness/illuminance: 300LM; 350lux (0.5m, 5500k).
CRI Values (RA≥95, TLCI≥97).
Built-in lithium battery: 3.7V/1000mAh, working for about 60 minutes (100% power).
Charging port: Type-C interface, 5V/2A.
Charging time: About 3 hours.
I don't have a proper light & colour meter to test the maximum luminance and the CRI accuracy, which includes the RA, TLCI & TLMF.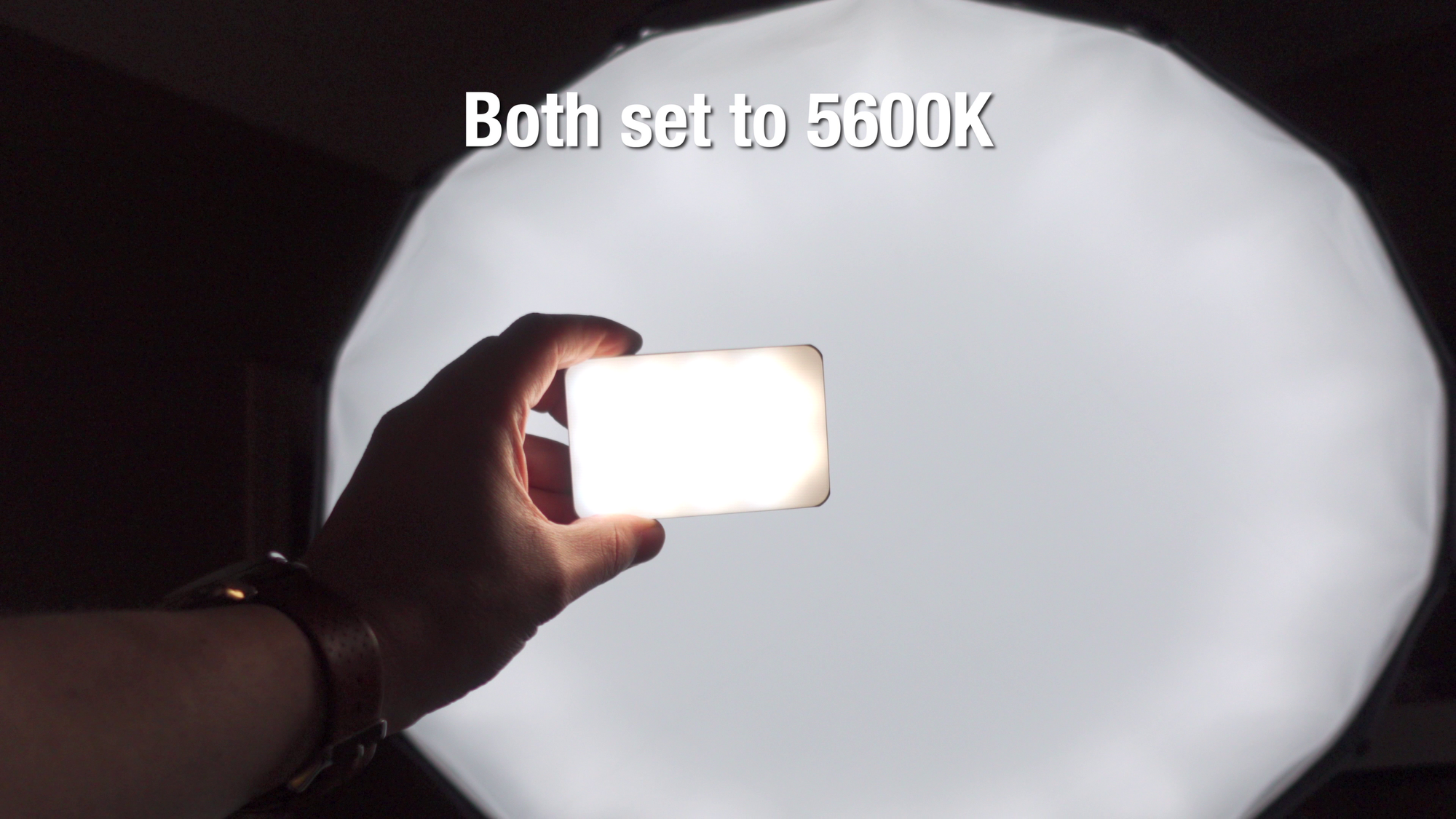 However, when putting this pocket led light right next to my main key light, the Godox SL150II, at the exact same colour temperature, it looks different, it looks a little off. So please take their CRI values and claims with a grain of salt.
The website says it runs for 60 minutes at full power, but in my tests, it ran for about an hour and a half at full brightness before it died, so that's great.
Controlling The Light With The App
It's important to really talk about the app because it's the only way to properly control the light. If the app crashes, resets or sucks, then I will significantly impact your experience.
The way you control these lights is by arranging them in groups. You can do 6 groups and 19 channels per group. Which is the only effective way to control multiple lights, also there are several modes and presets.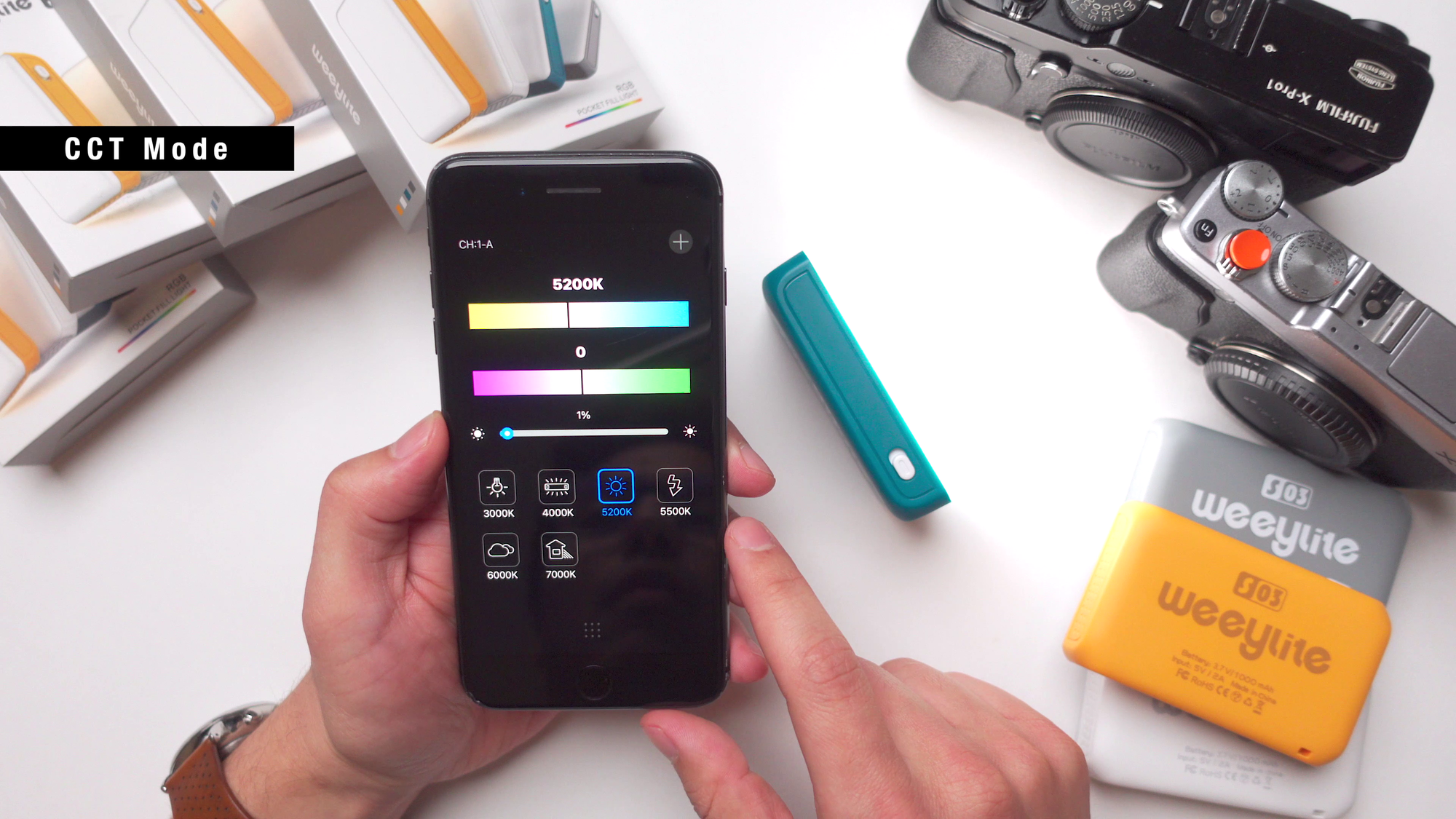 First is the CCT mode, this mode has presets that controls the range from 3000K all the way to 7000K, you can also adjust the tint and the level of brightness. This is probably the most effective way to try to match to other lights in your scene, like your key light for example.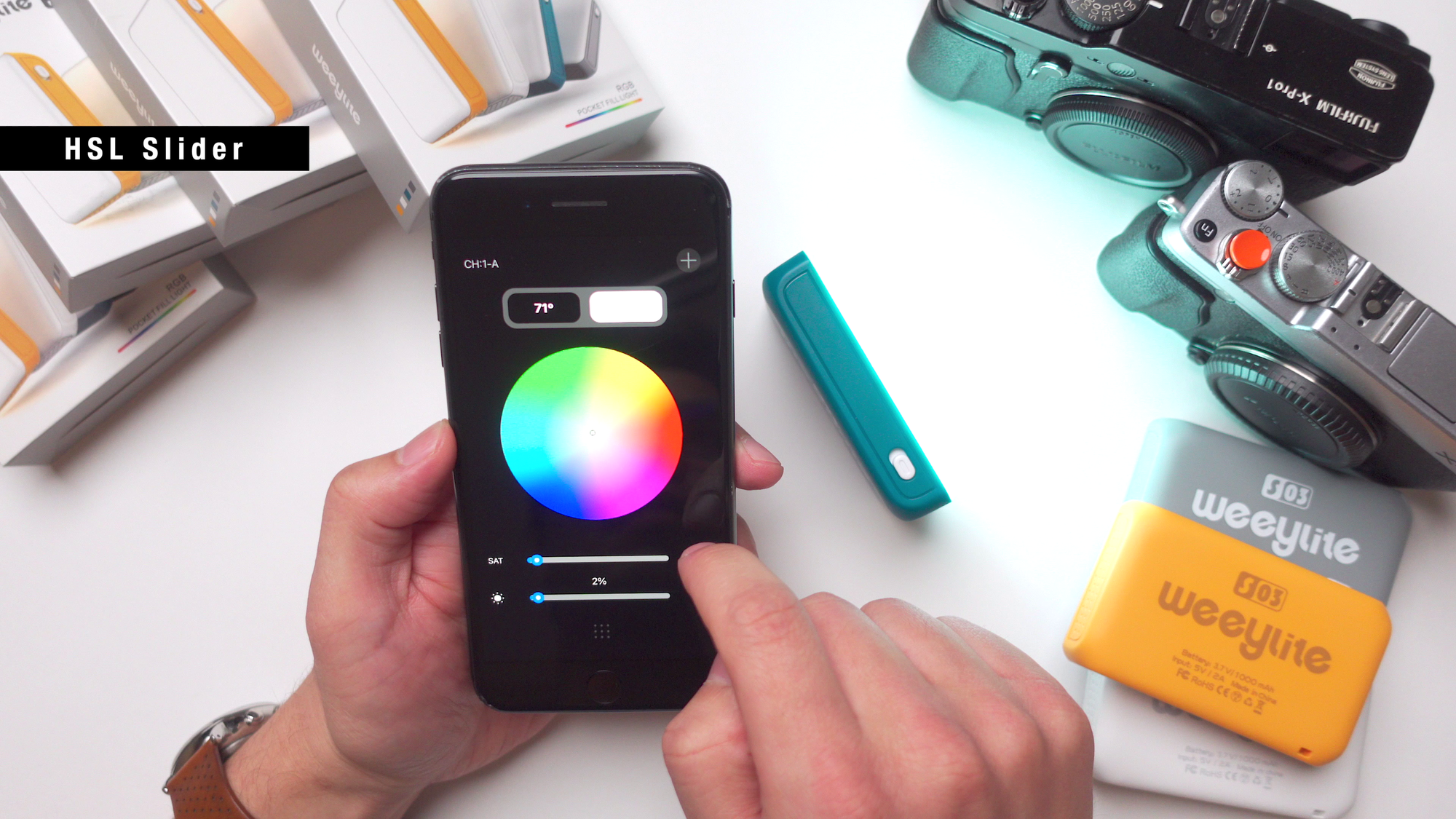 Next is the HSL slider, similar to what you find in programs like Photoshop, for example. You can drag it around until you find the particular colour that you want, and at the bottom, you can adjust the saturation and brightness.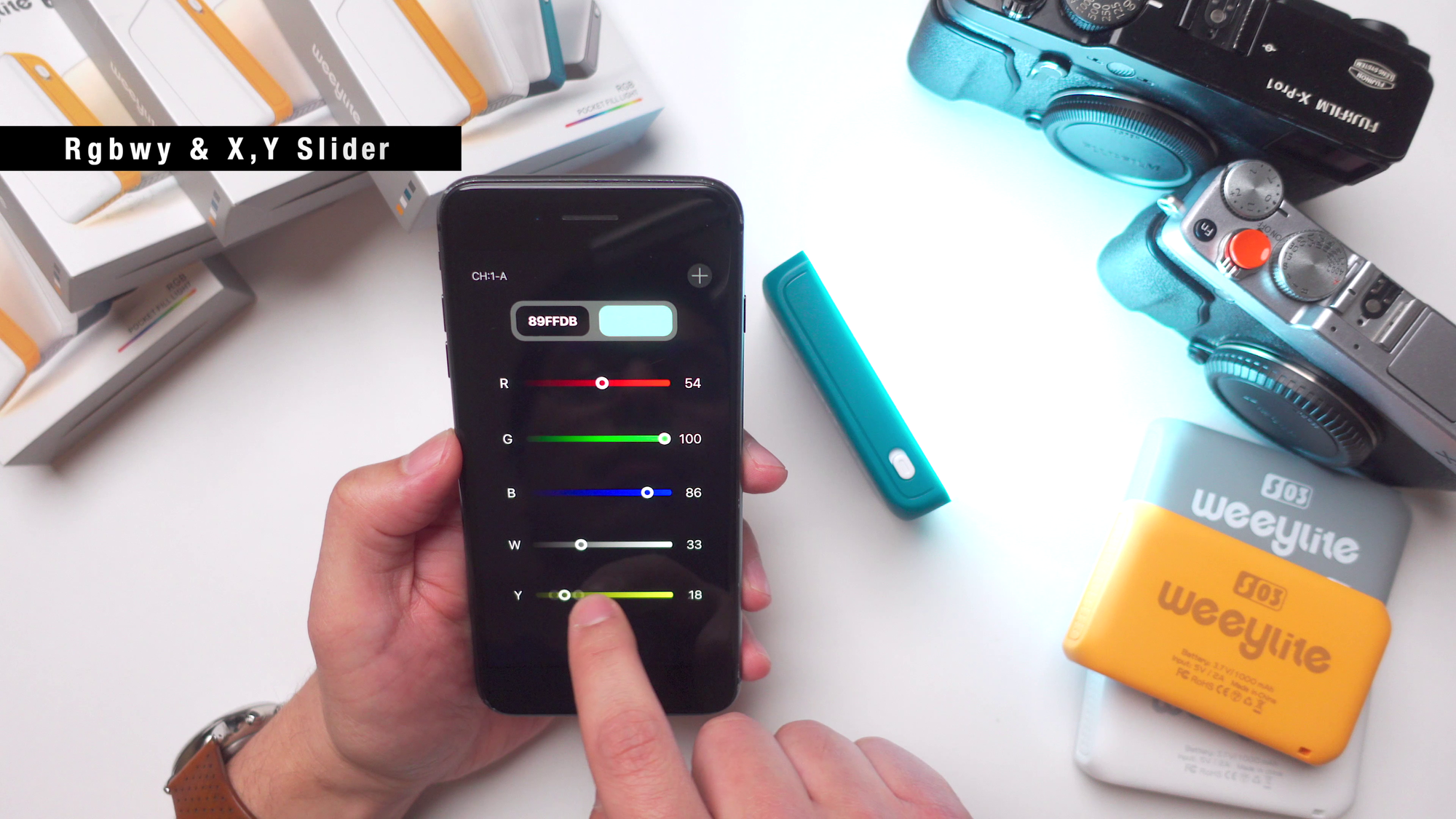 Next is the RGBYW Slider (red, green, blue, white, yellow), and the X, Y coordinates slider, similar to what the HSL slider does, with a bit more fine control.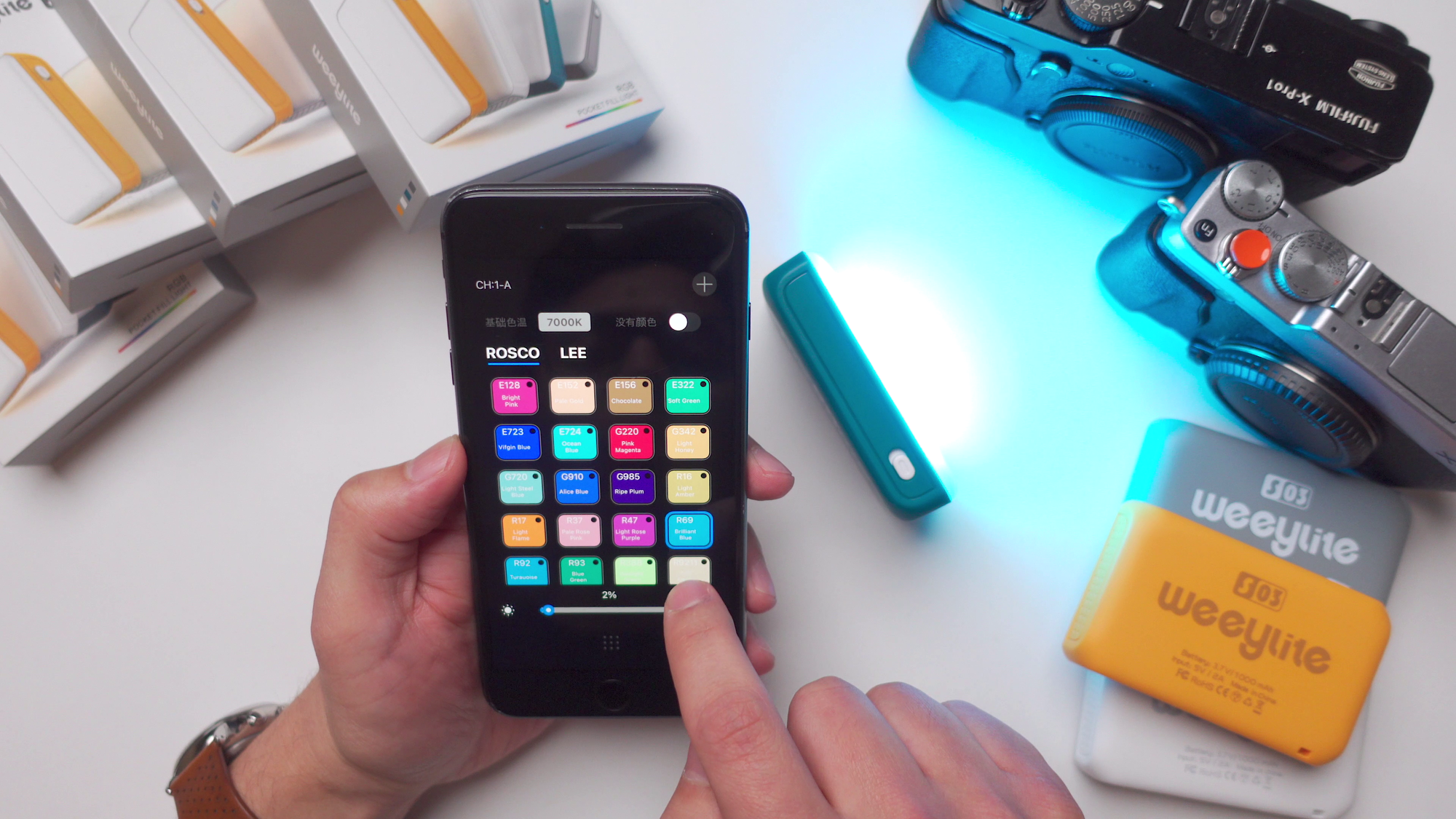 Next is the Colour Chip mode, these are presets trying to emulate the ROSCO & LEE colour filters, you can cycle through these but can't really change them or edit them.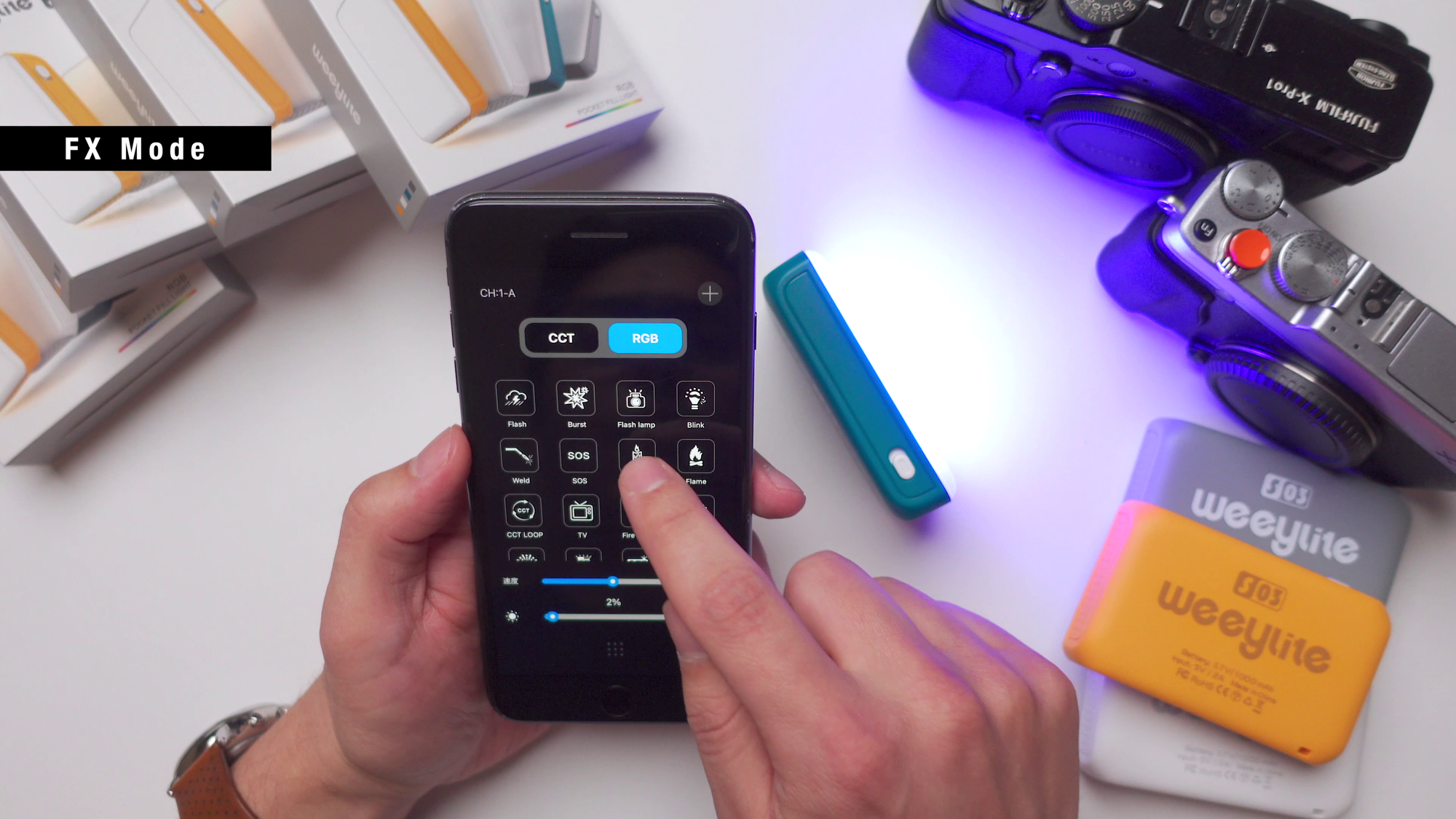 Next is the FX Mode, this is where you can start to see the issues with this light. Some of these effects only work when the light is at 30-40% brightness or higher. At a lower brightness, from 1%-10%, the effects don't fade properly and don't cycle as they should.
In fact, If you back to the colour chip, the colour accuracy and saturation significantly drop when you lower the brightness. I think this is a hardware limitation and not a software issue.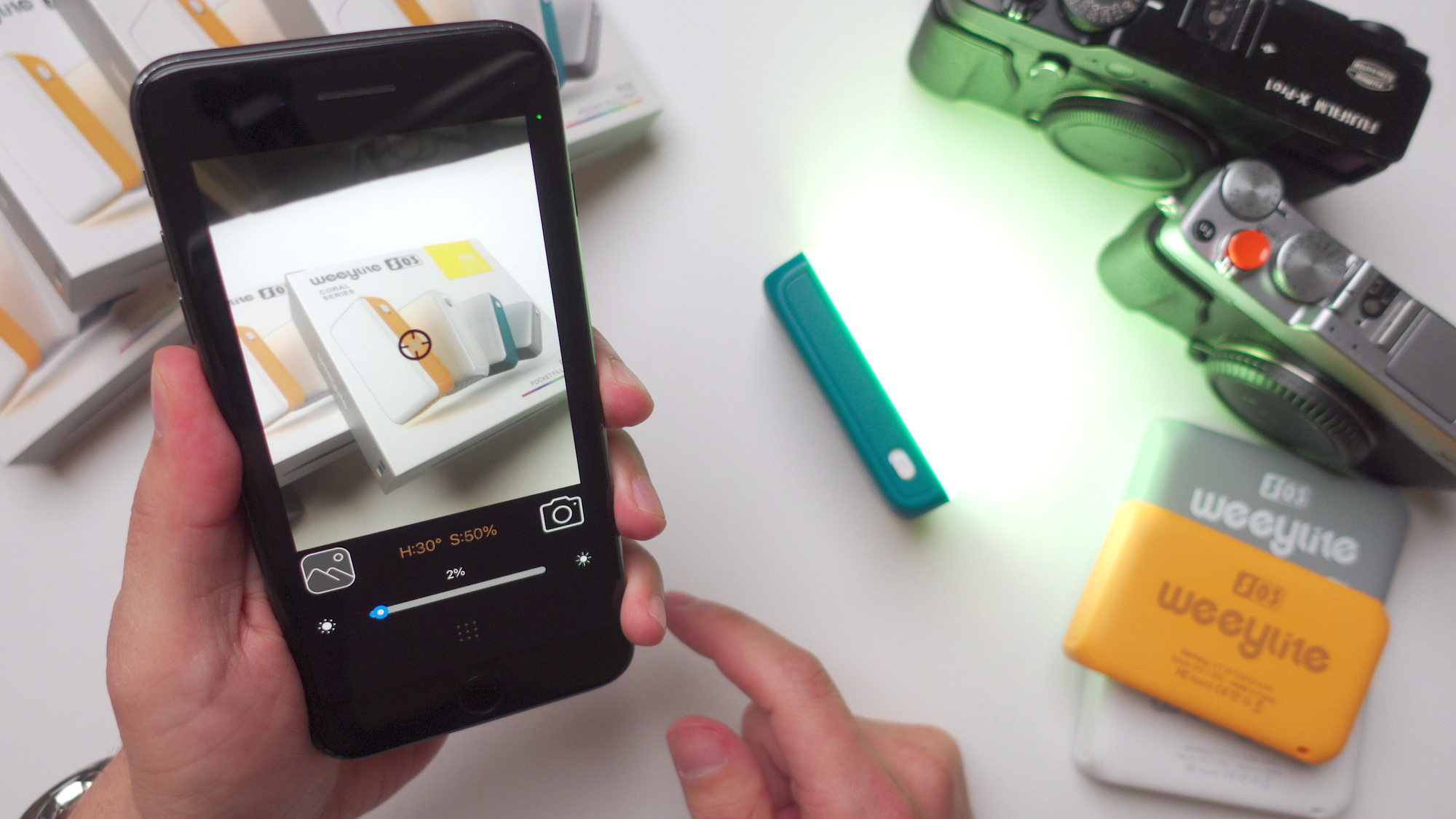 Last but not least, the Colour Picker Mode, it's okay in my opinion, it works most of the time, but the colours are never accurate. So the app experience is okay at best, and remember that the app is the only way to control the light.
Sections of the app have not been properly translated to English, the colour picker works about 70% of the time, and the other 30% it makes the app crash or does not enable the camera at all. The effects and filters change drastically depending on the brightness levels, etc.
Last but not least are the light setting and preferences. Whatever changes you made only kick in when you use the app. The led light has no sort of memory or saved settings, I have to sync it with the app again, and then the saved changes will kick in.
What Are These Lights For?
Let's get this out the way, these are not meant to be used as a key light, or your main source of light. You sort of can, I'm sure most will say that you can. But it completely defeats the purpose of a pocket RGB light.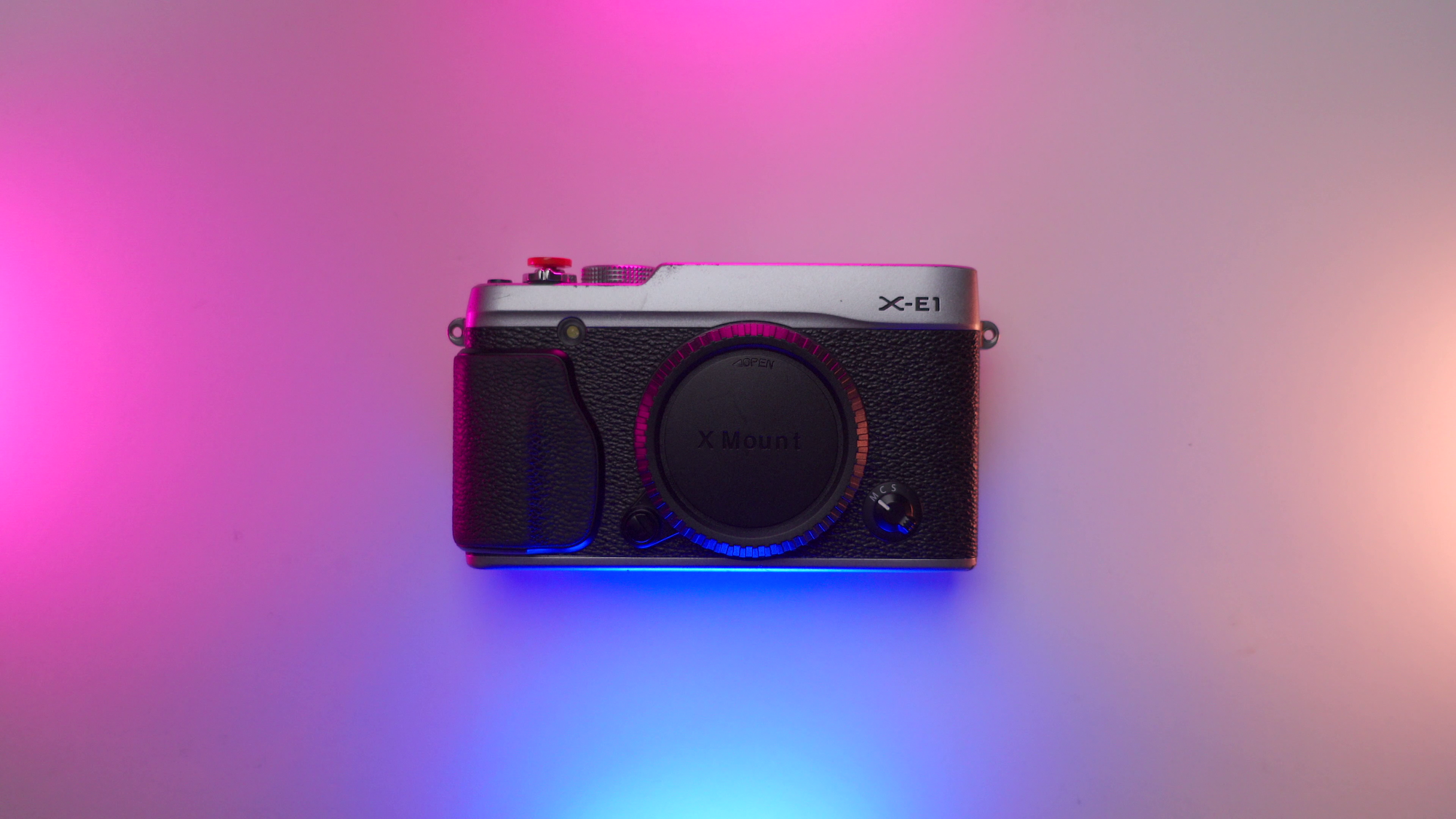 These should be used mainly as accent lights for a set, portable lights that can be placed anywhere you want or be used to shoot thumbnails, product photography, or macro photography.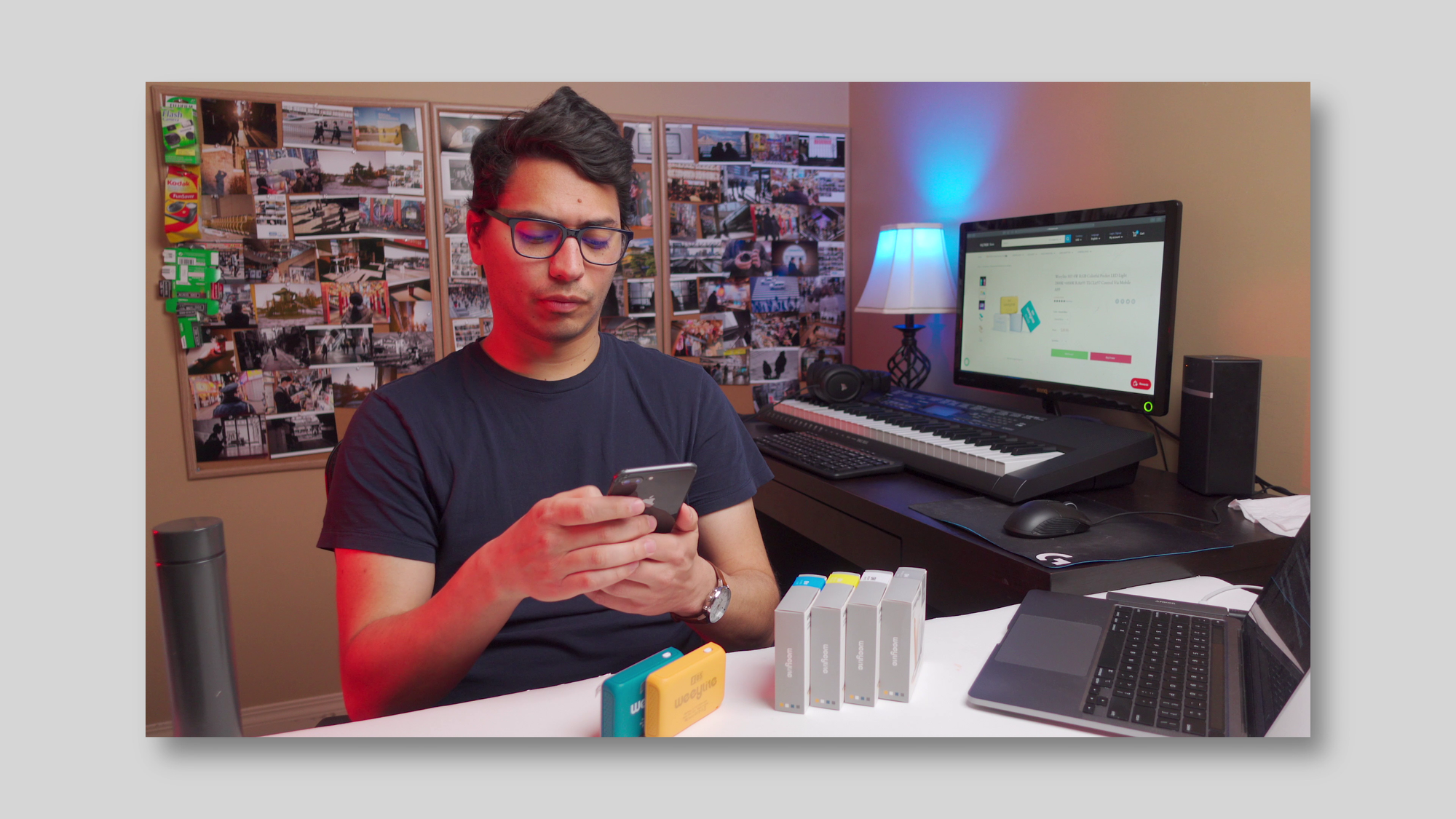 These are simply not bright enough to be used as a key light, take a look at this. Turning one on, at about half a meter looks bright, 350 lux, however the second you move farther and farther the falloff is massive.
Furthermore, the second you try to apply cinematography principles, which is the main thing everyone should be considering to get better lighting overall, the second you apply those principles then this pocket RGB LED light falls apart.
---
---
Who Are These Lights For?
These pocket RGB lights are for people that want to improve their existing setup, and people that want to try to add spice and colour to their set. And in that regard, these lights are pretty good.
That is where the book Atomic Habits comes in: In his book, James Clear writes: "Habits are the compound interest of self-improvement"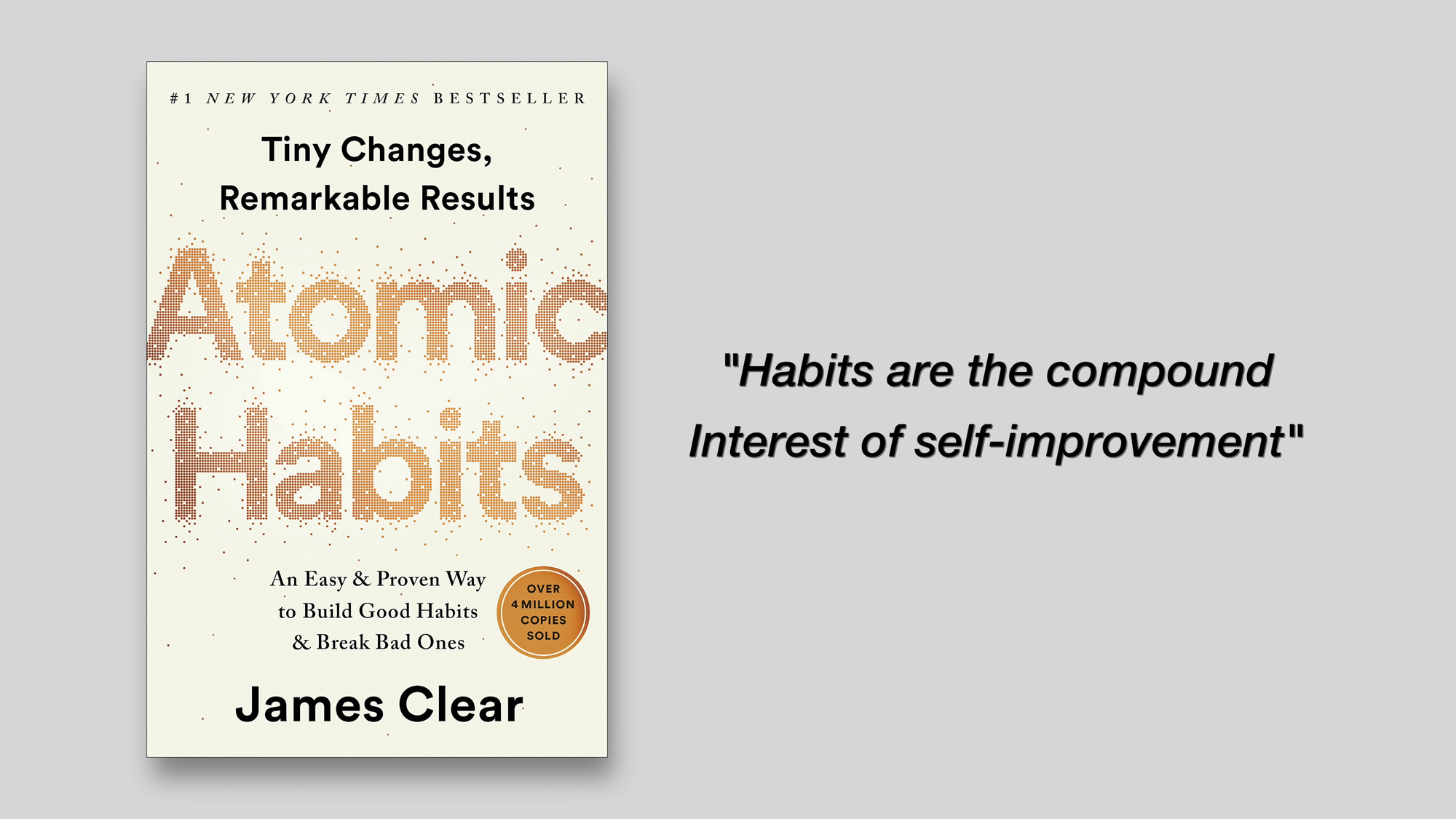 This is the notion that you don't need to make any drastic changes, but rather very tiny changes that compound over time and make you 1% better every day. In this case, make your production value better, your lighting better, etc.
These lights are not for people who don't have any sort of lighting and want to buy just one as a key light. I will look the same as pointing a flashlight at your face.
The second you start diffusing light and softening the shadows, your exposure drops. So you end up buying maybe 4 to compensate, and by then you've spent over $100 bucks doing so. There are better ways to light your set, office, etc.
Final Thoughts
There are more things I could focus on and nitpick, but for what is it, and for what it costs, the Weeylite RGB Pocket LED light offers enough value for me to recommend it to others.
YouTube Video
You can watch my full YouTube video review linked here:
Comments
---