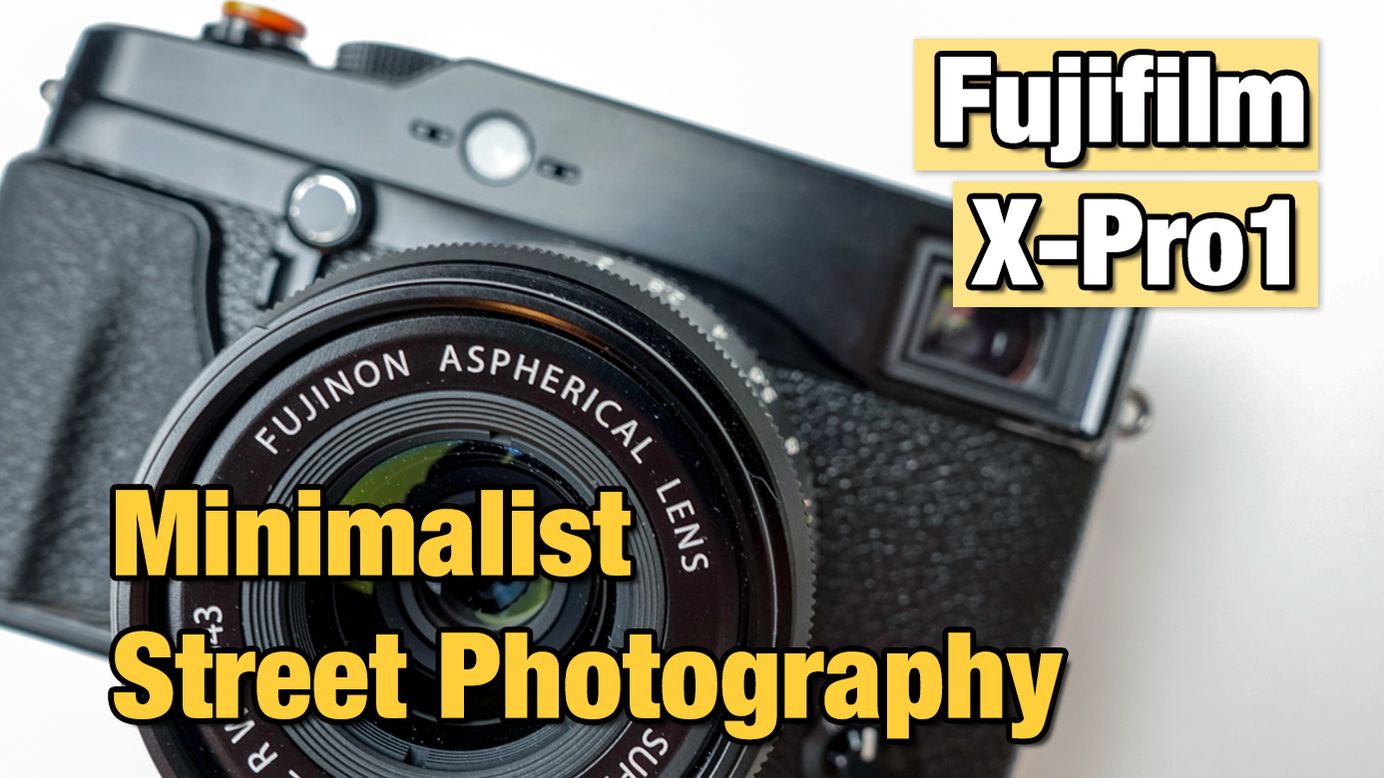 Minimalist Street Photography With The Fujifilm X-Pro1
Only carry what you need with you.
Table of Contents
Going from a large & heavy camera bag to a small lightweight everyday carry bag was the right move for me. But, what about no bag at all? what about just leaving your home with your camera and nothing else? If that sounds like an interesting idea, then keep reading.
In a previous post, we talked about my photography Everyday carry, my camera bag and all the things that I like to bring with me when I'm out and about taking photos. You can watch that video right here:
To me, that is a pretty small setup, lightweight, compact and helps me reduce friction and get out there and take photographs. But what if we simplified it, even more, this is all you need: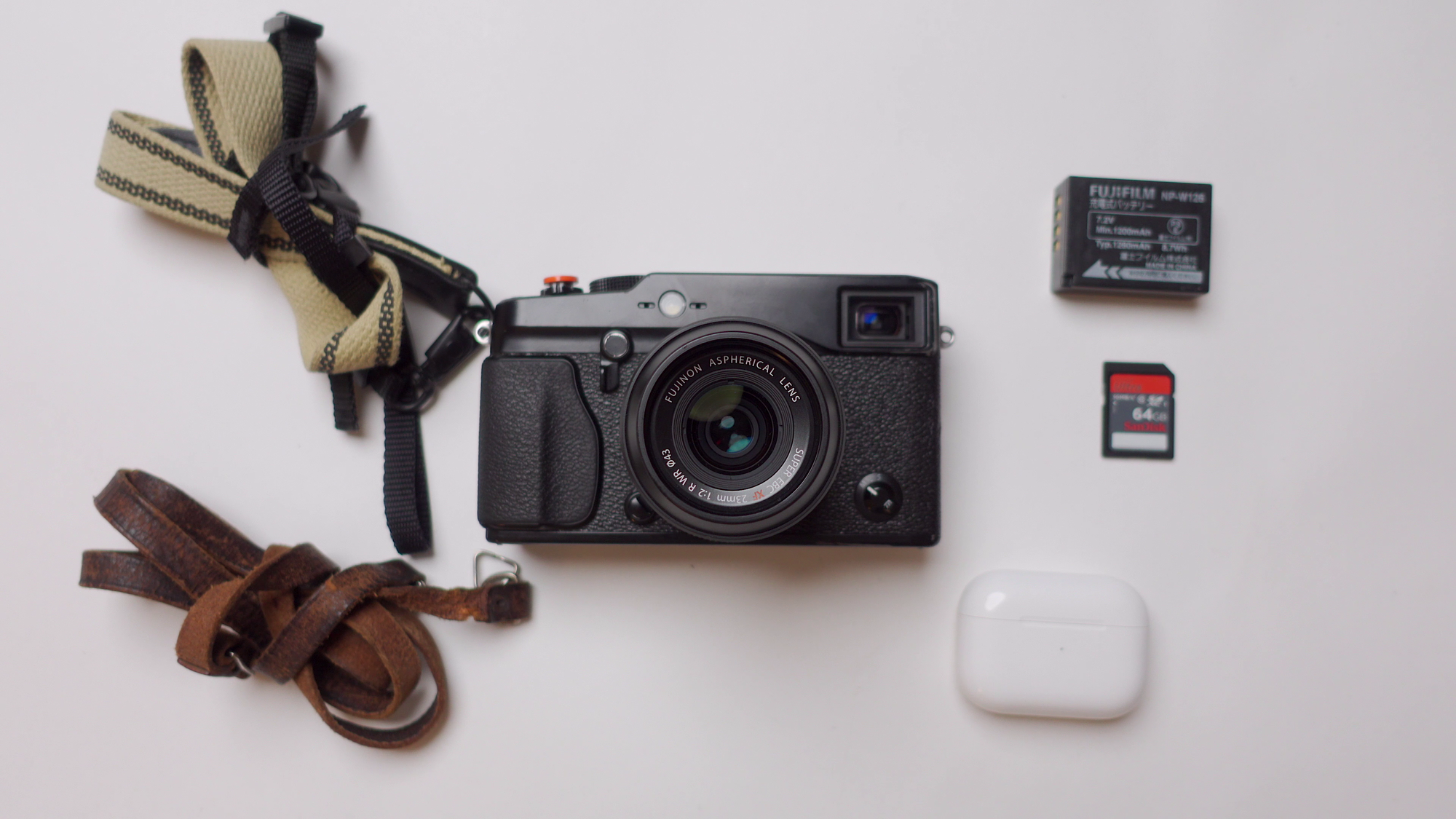 This is everything I really need to take photos, well maybe add a camera strap or two and my AirPods as well... but you get the idea. Let's get started.
Downsizing Can Be Healthy
There are different cameras and bags for different situations. And not all suggestions and advice apply to all situations out there. For example, I can't really be that minimalist when travelling overseas: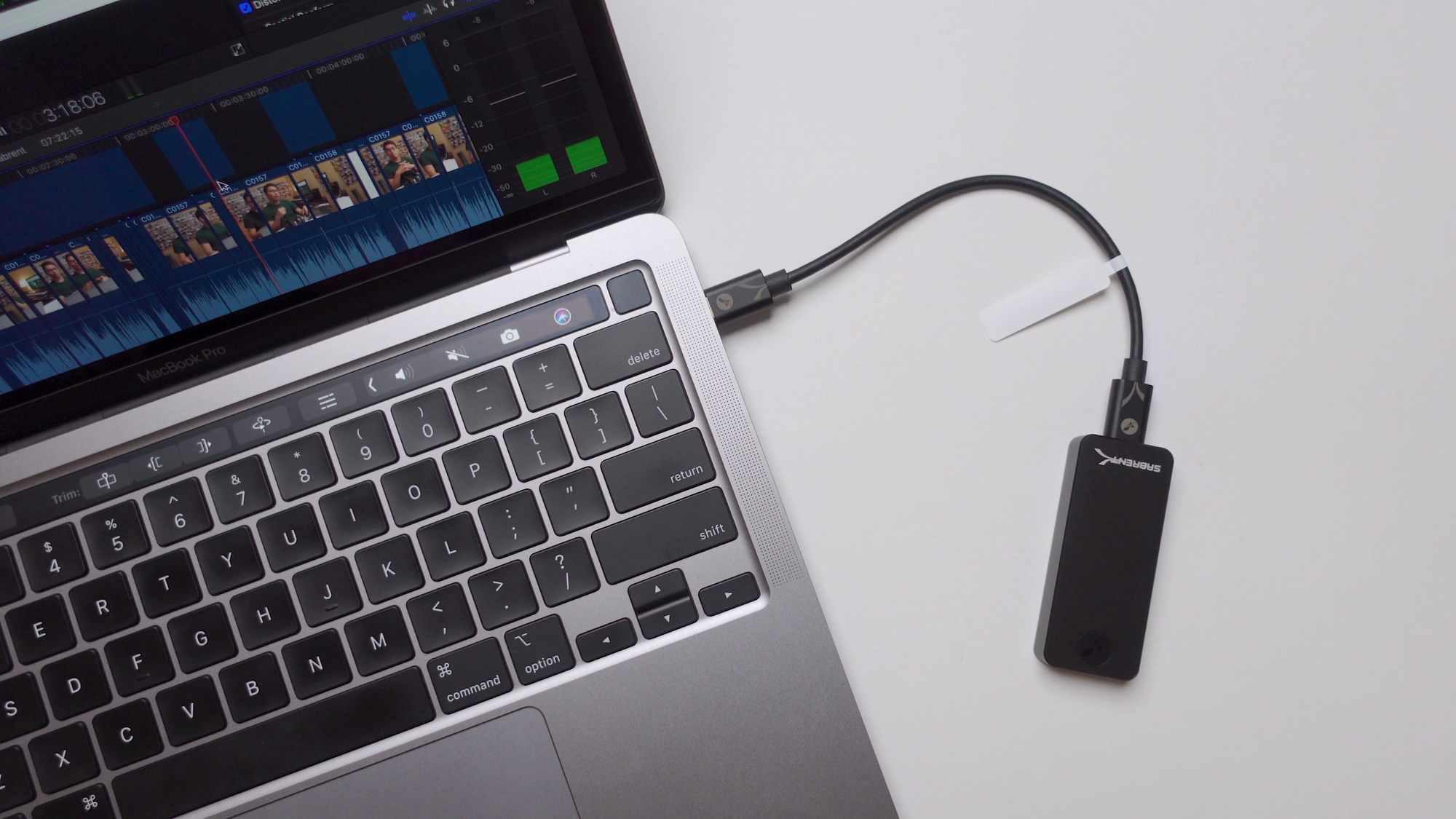 I need my Macbook to edit these videos and edit my photos in Lightroom with a properly calibrated display, so if I want to print these images in the future, then there's no extra work required.
And not just the Macbook itself, but the dongles and portables drives and all the things that I need to complete my workflow. It's a real hassle, but what can I do? Then there's the scaled-down version of that, maybe a short day trip where I don't need a laptop or an iPad.
And that's where my setup shines, the smallest Peak Design Messenger bag is ideal, to carry my camera, maybe an extra lens, and all the other things my smartphone, wallet and AirPods so I can listen to Audiobooks or Podcasts while I'm out there exploring, etc.
But what if you just bring the camera and that's it? granted all the other non-camera things you need, like your keys and wallet and smartphone and AirPods, but in terms of camera equipment, what about bringing just that one camera with that one lens?
---
---
Shooting With The Fujifilm X-Pro1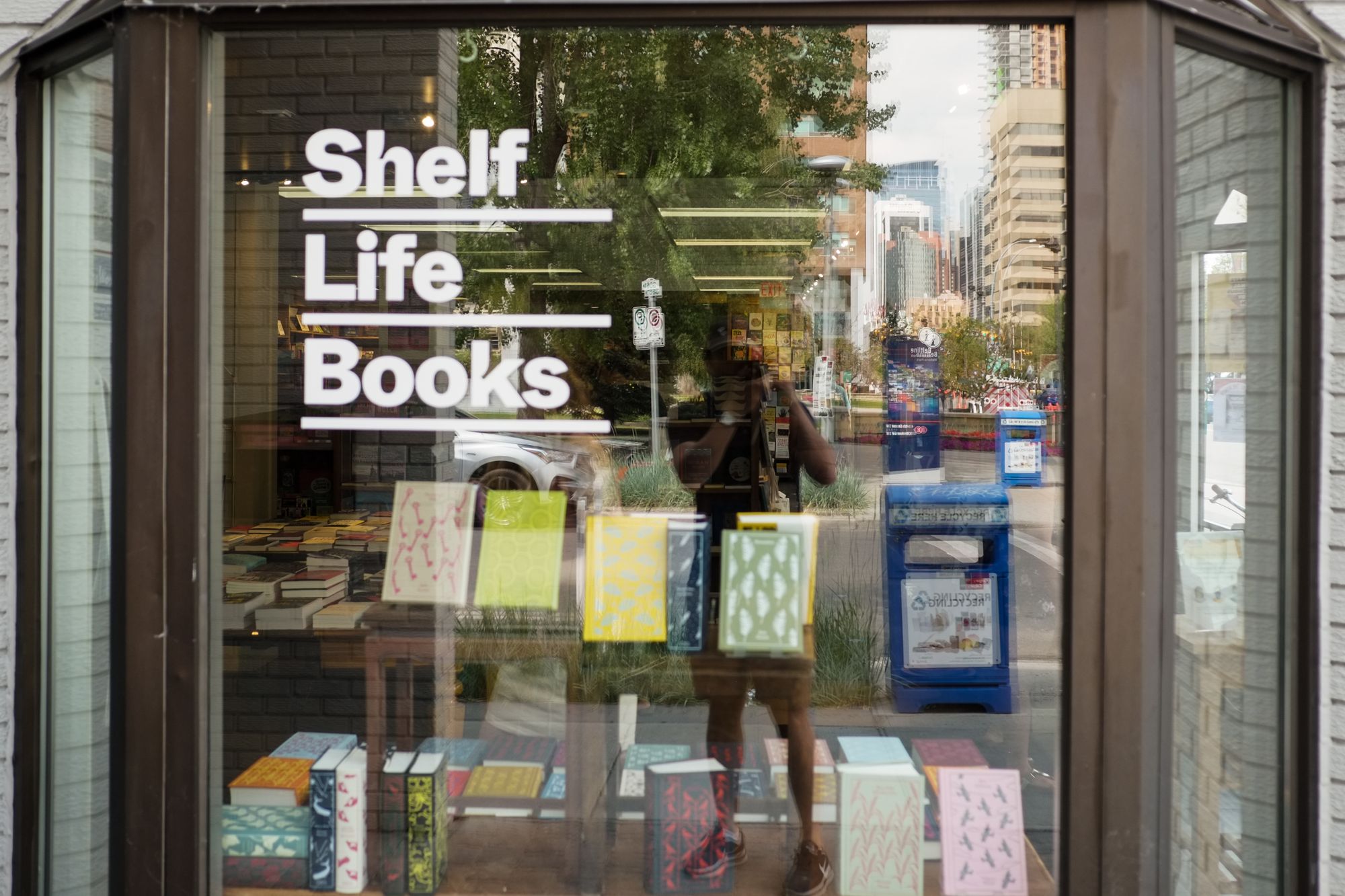 I've been using the X-Pro1 frequently for the past 5 months or so, and I honestly think this is the camera that most people should get, maybe people starting out or people starting to take their craft seriously. As long as you enjoy a rangefinder-style viewfinder and placement, then this is a pretty solid choice.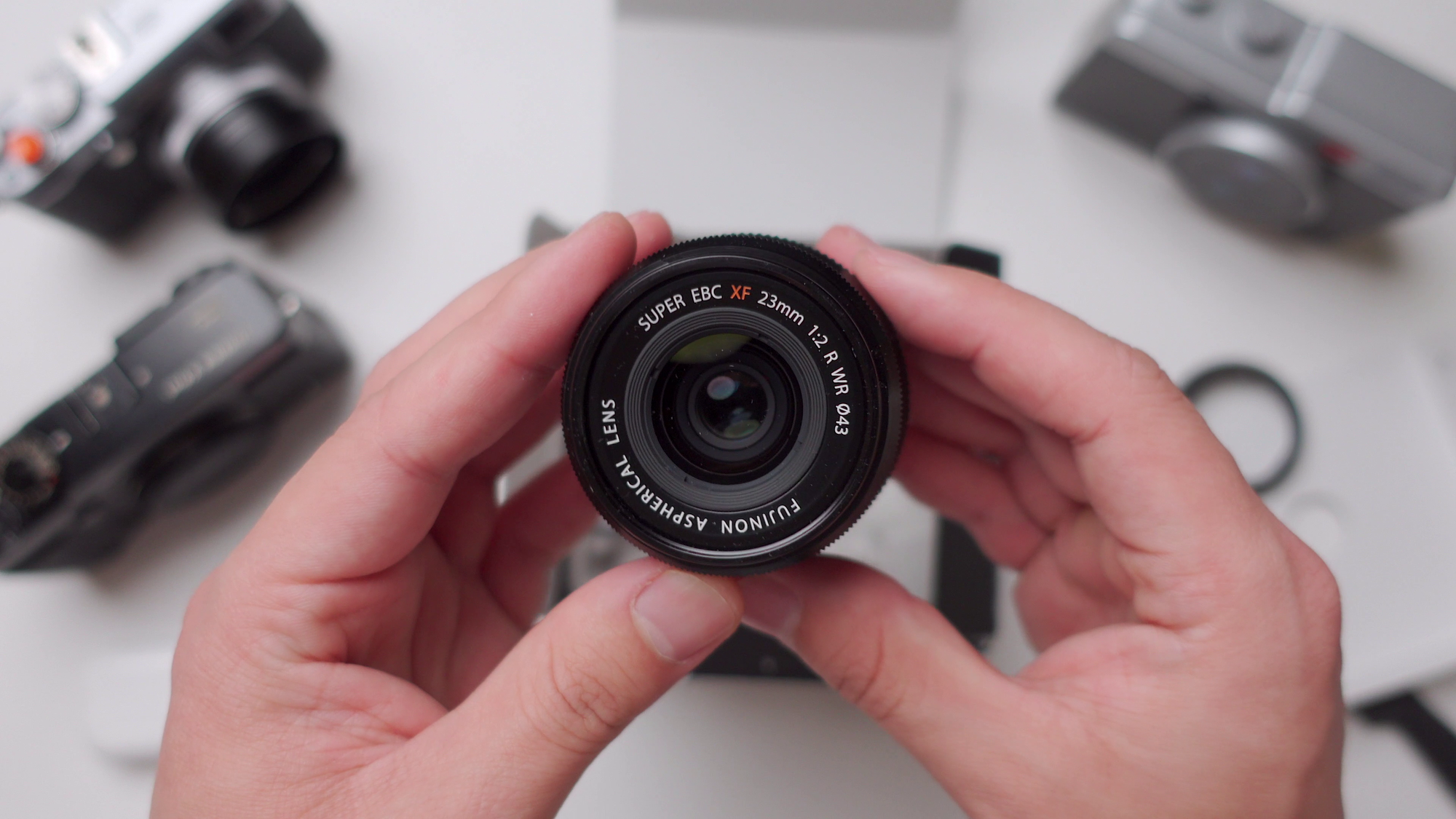 I've tried other lenses, but I settled on the Fujinon 23mm F2 lens, and that showed that committing to a focal length frees you to actually just take photographs.
As I mentioned before, I started my photography journey with the X100T, and I was worried that getting a camera with an interchangeable lens mount would make me want to buy a bunch of lenses and just lose sight of what's important. But that never happened. I'm happy to commit to a single lens for the entire day.
Reacting To The Environment
It's faster to react to what's going on around you when you are hand-holding the camera the entire time or wearing a camera strap, versus having the camera tucked away inside a camera bag.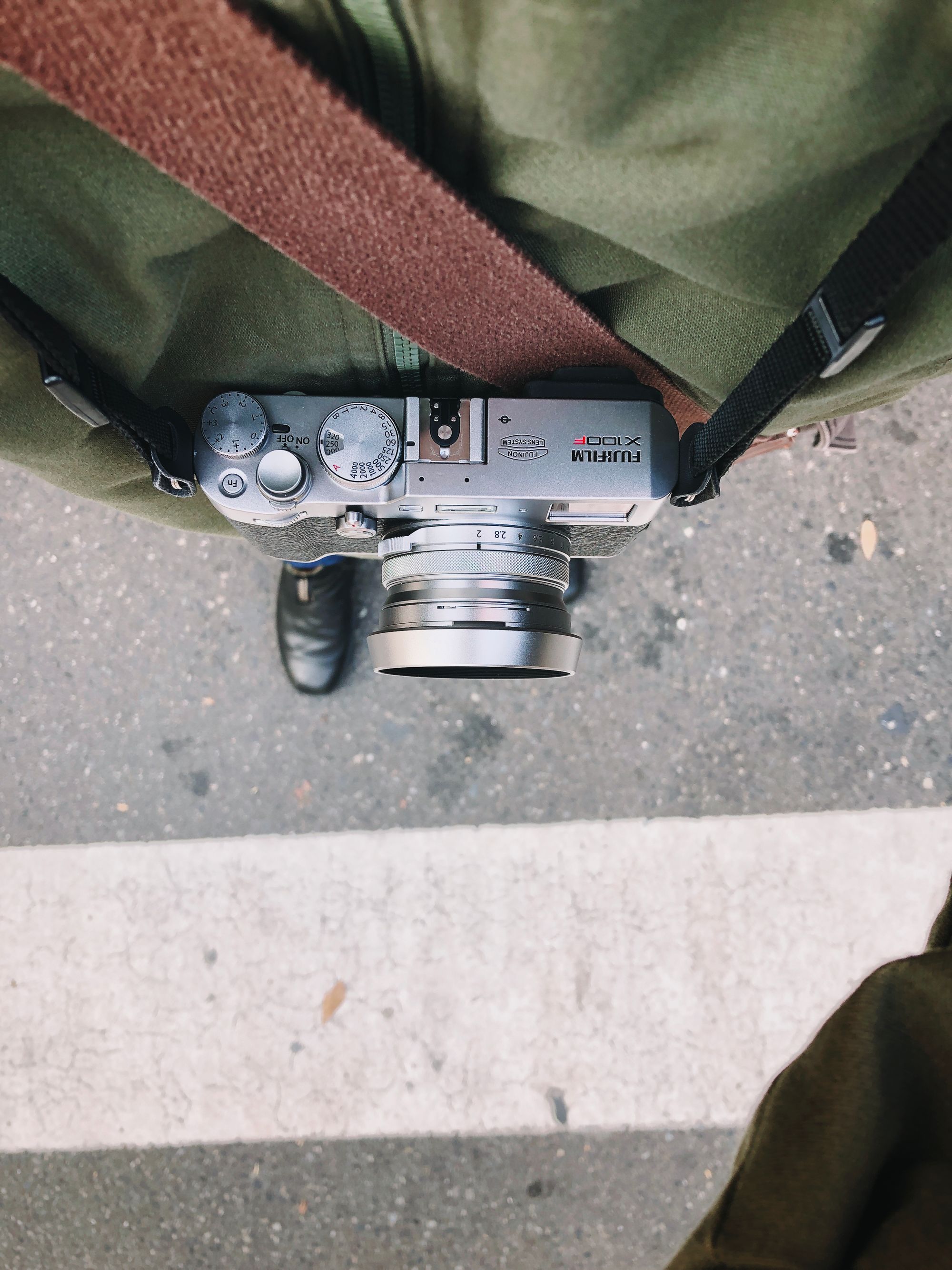 I'm not so worried about missing moments or getting noticed by people, which allows me to really immerse myself in the craft.
But it's not all perfect, in harsh weather areas like Canada during winter, I can't really handhold a camera that does not have weather sealing, or take out a camera without a camera bag... So just food for thought.
Check out my gear in to see what is my current kit on cameras, lenses and other accessories.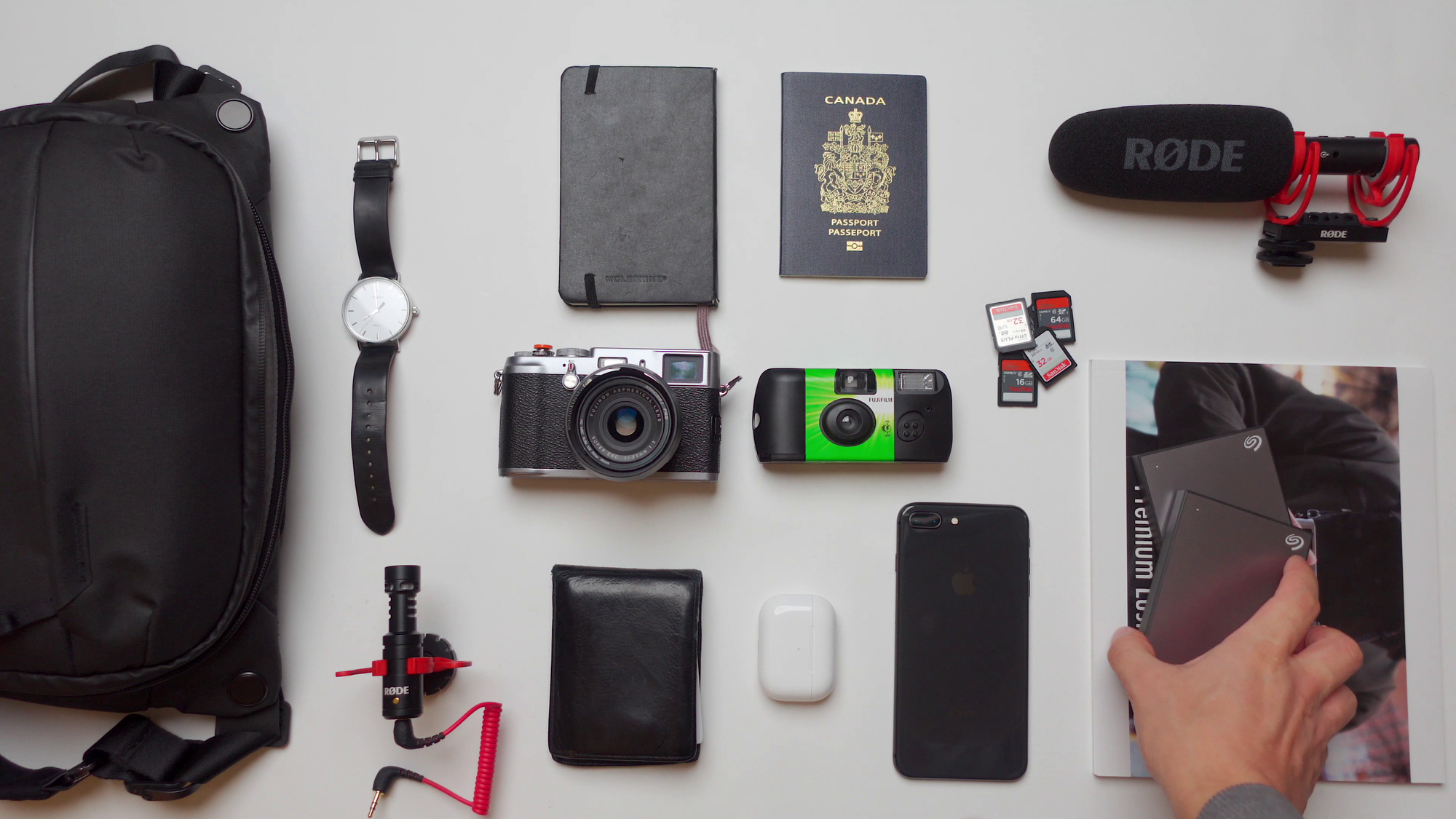 YouTube Video
Leaving your home with just one camera and one lens is a liberating experience, and I highly recommend it. This is a summary of my YouTube Video, you can watch the whole piece linked here:
Comments
---