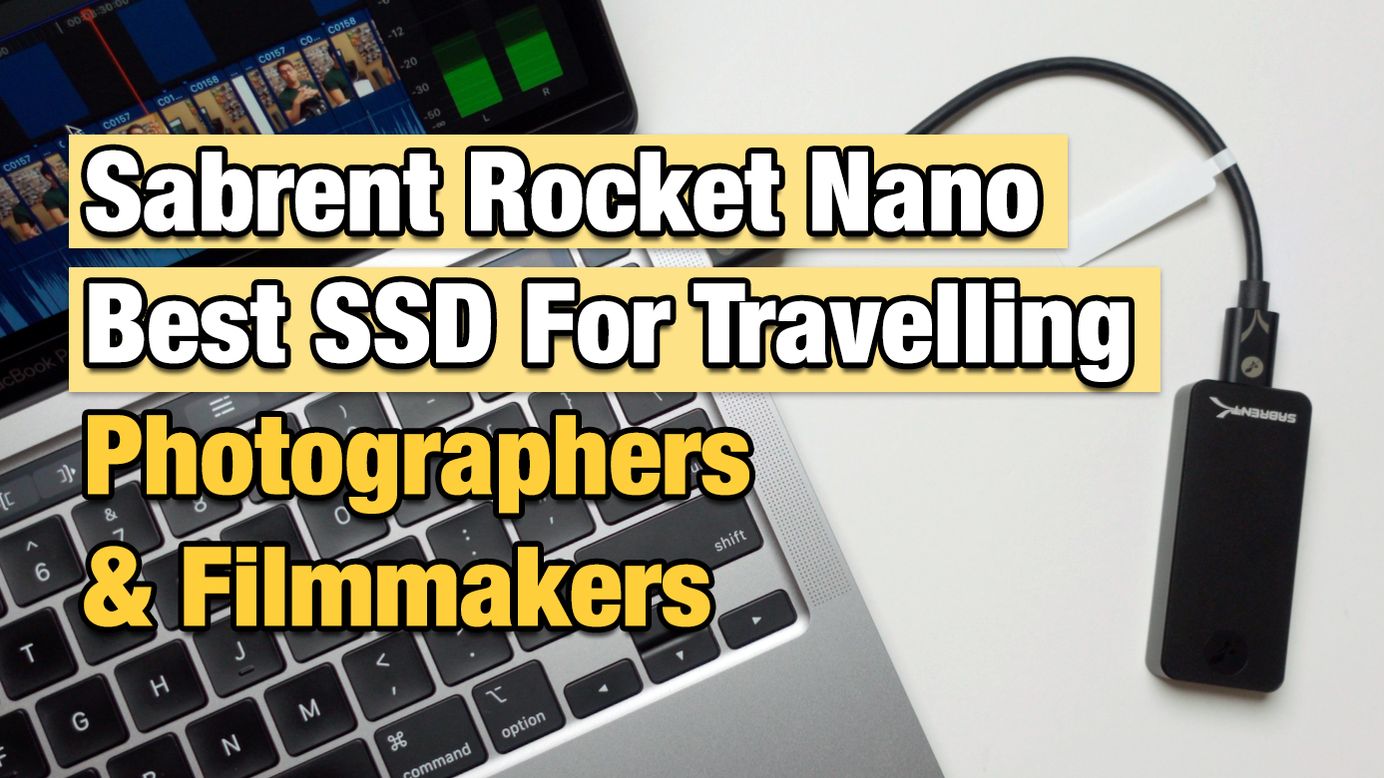 Sabrent Rocket Nano Review
Best External Drive For Travel Photographers & Filmmakers
Table of Contents
Backing up your files and storage, in general, is something that every single photographer and filmmaker has to deal with. So when considering my options for a small and light portable drive that I can bring everywhere and travel with, the Sabrent Nano was almost a no-brainer.
If you have watched my downsizing camera package video, then you know that I used to own and carry everywhere a large, heavy camera package.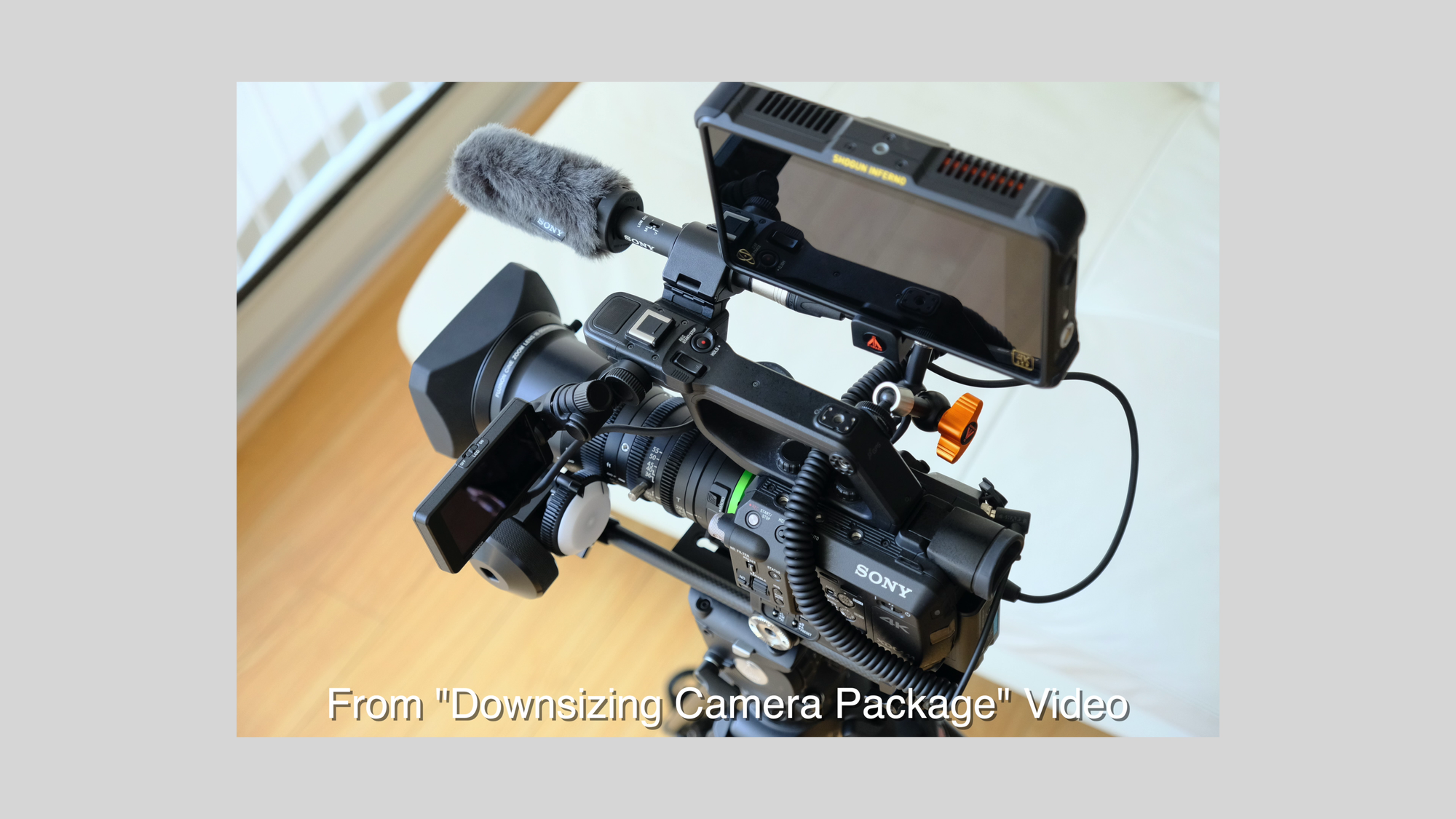 And if you have watched my everyday carry video, then you know that I minimized my package as much as possible, and now I only carry what matters. And that brings me to this drive right here, the Sabrent Rocket Nano.
Why The Form Factor Matters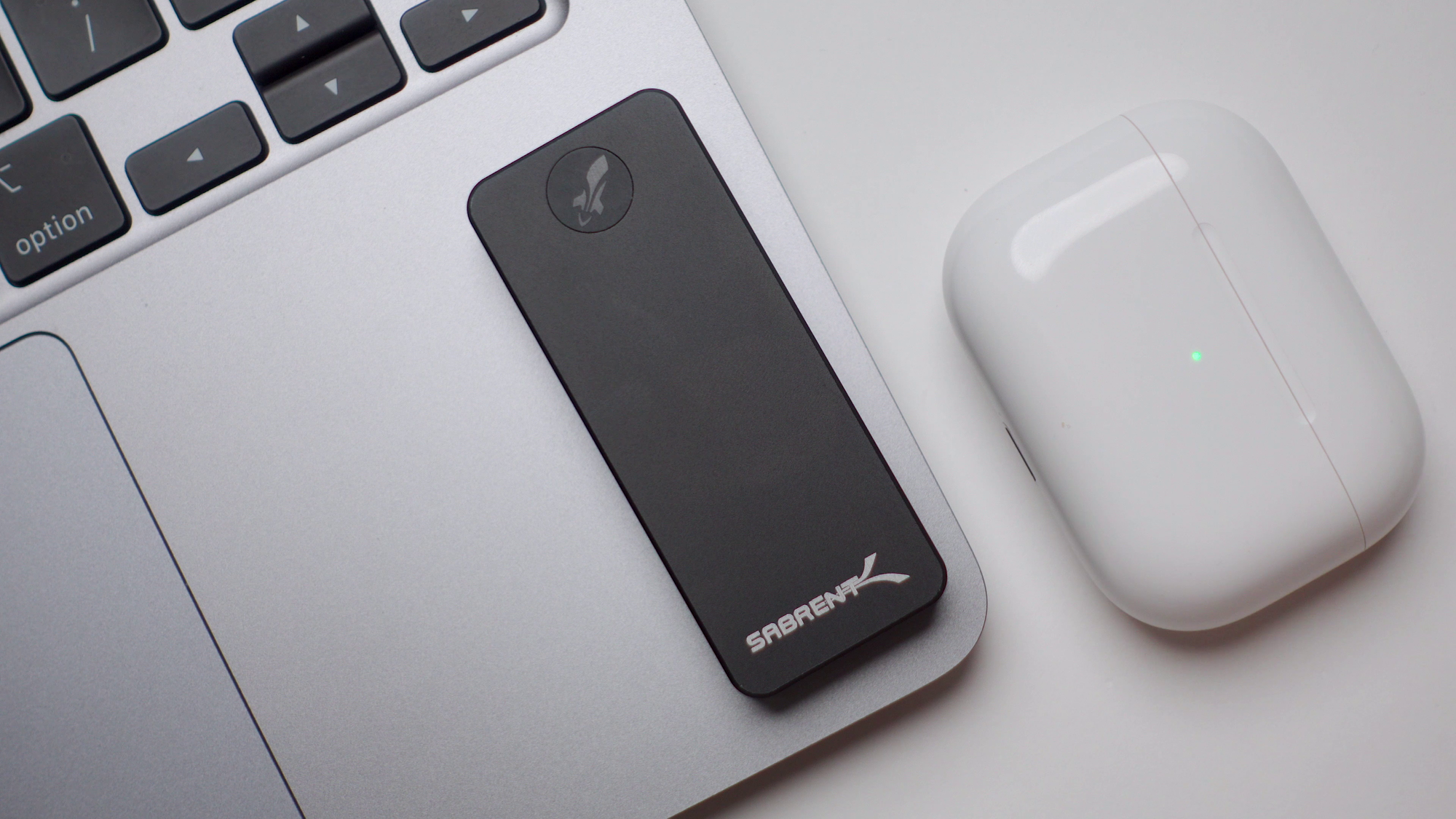 Performance and specs are important, but in this case, the form factor is the main reason why this drive is ideal for travelling photographers and filmmakers. Not so much the specs, or the cost, but the form factor, how small it is, and how light it is as well.
It's a drive that can fit anywhere, a small camera bag, or a minimalist pocket carry, that is the reason why it matters to me. But that is just one of the variables, form factor alone is not everything, so let's take a look at the performance of the drive.
The Sabrent Rocket Nano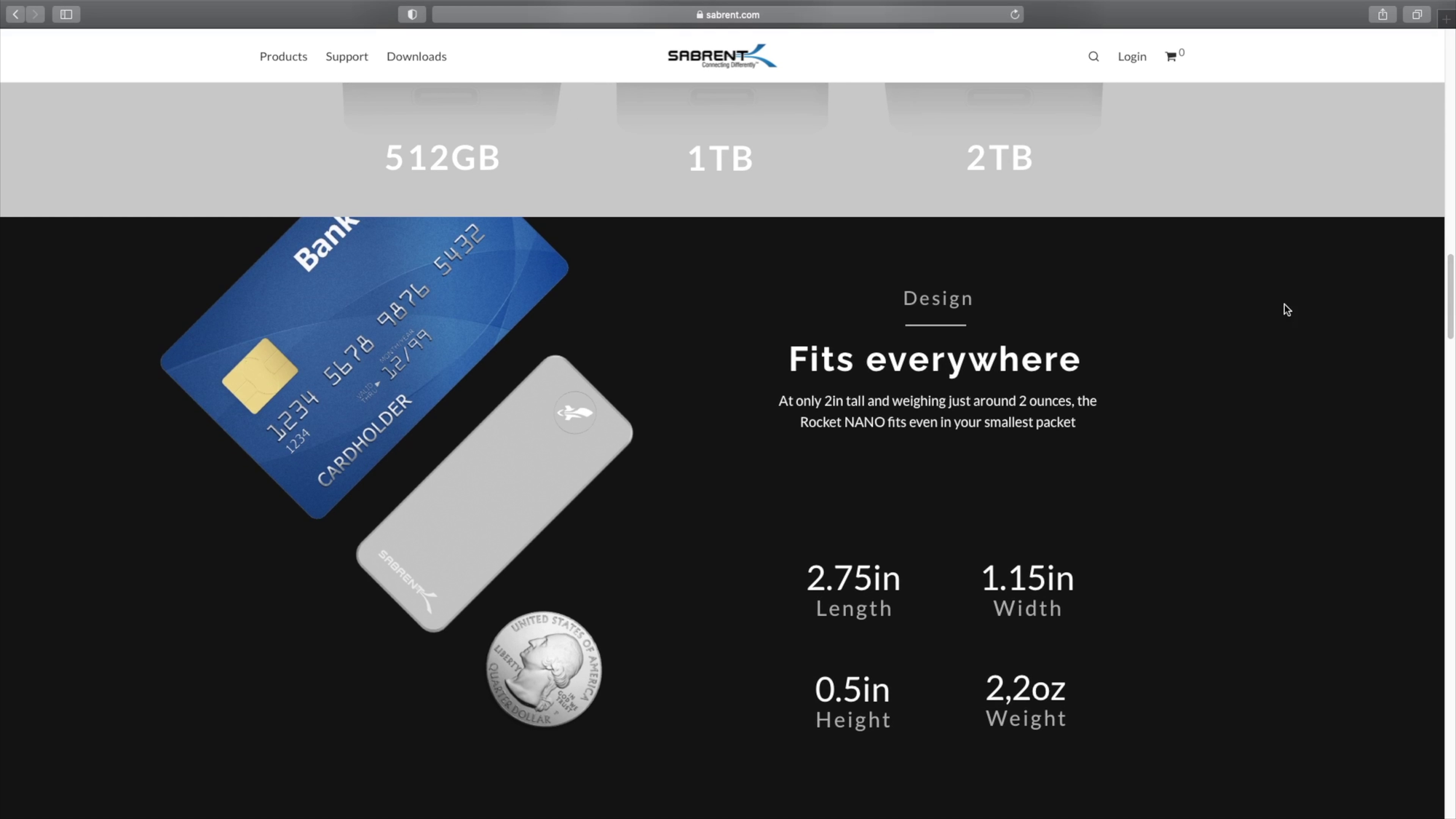 There's not a lot to explore with this drive, in addition to the emphasis on design and size, Sabrent's website also states that the USB 3.1 GEN2 Interface of this drive will provide transfer speeds of up to 1000 megabytes per second.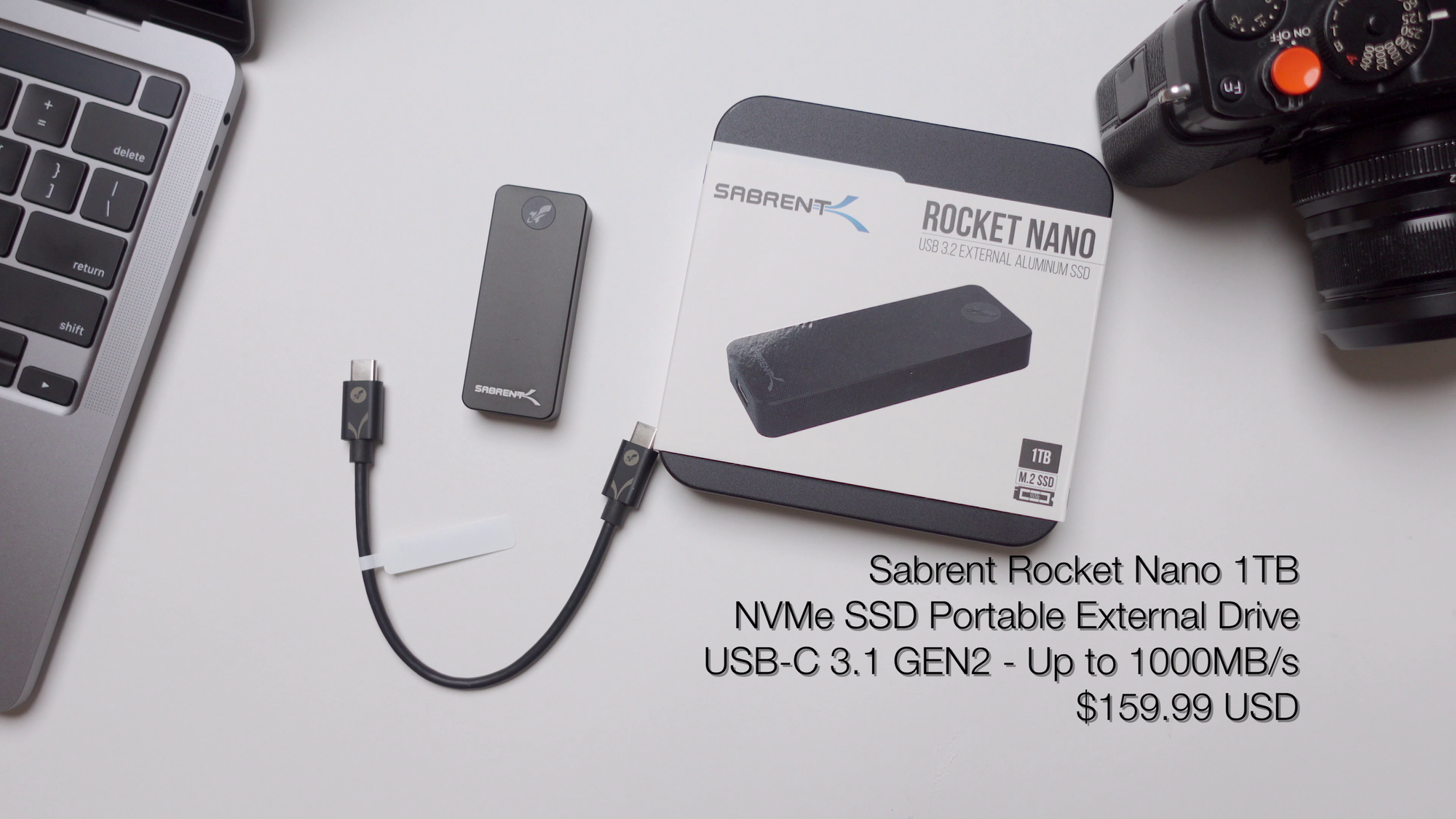 This one where is the 1TB version, and to recap, the Sabrent nano is a portable external NVMe SSD, with a USB-C port, and it cost $159.99 USD.
---
---
The Speed Tests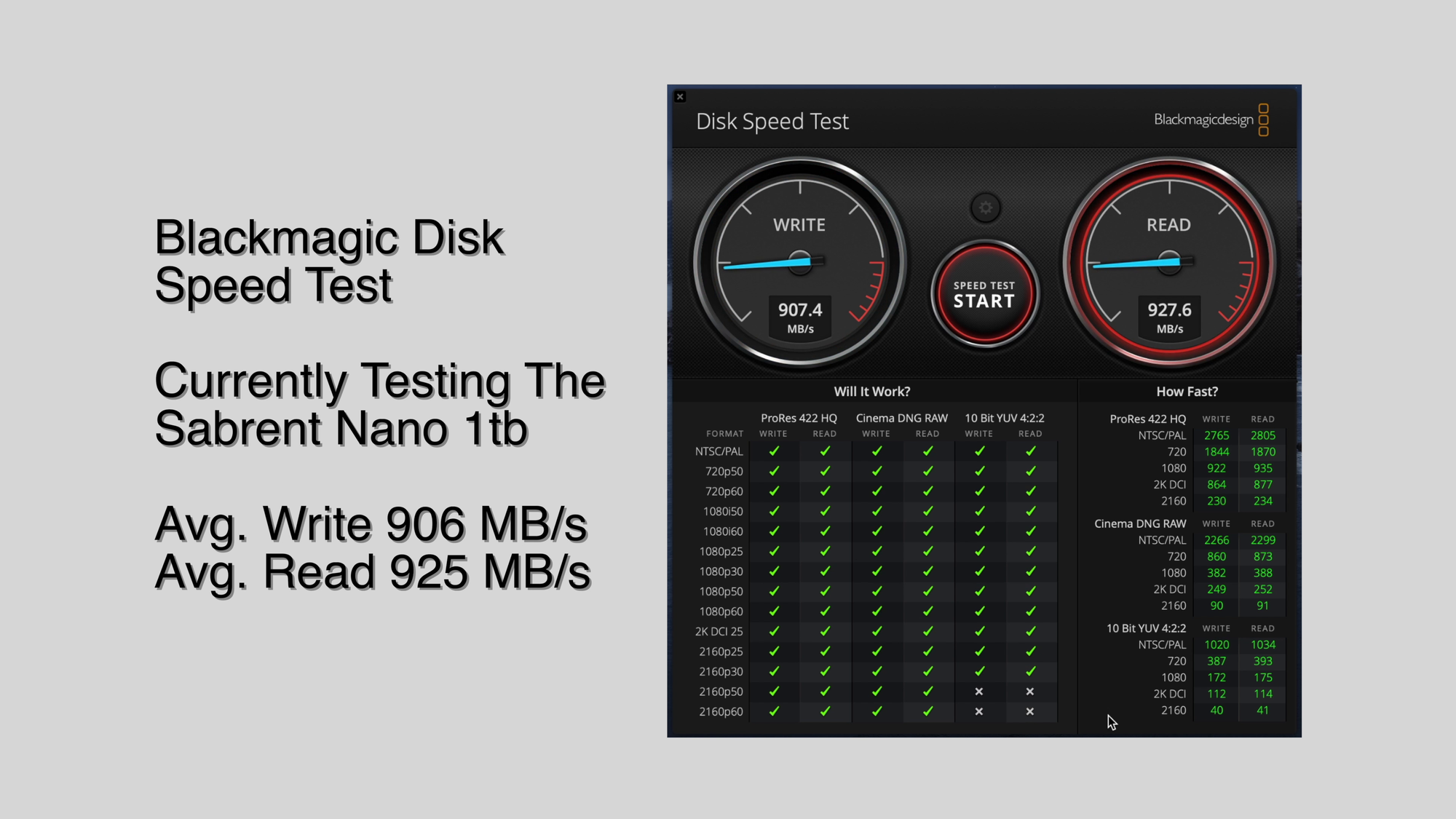 While running the Blackmagic disk speed test, for over 10 minutes we get write speeds of over 908 megabytes per second and read speeds of over 920 megabytes per second. Okay, so that's the baseline, we'll talk more about this in a bit.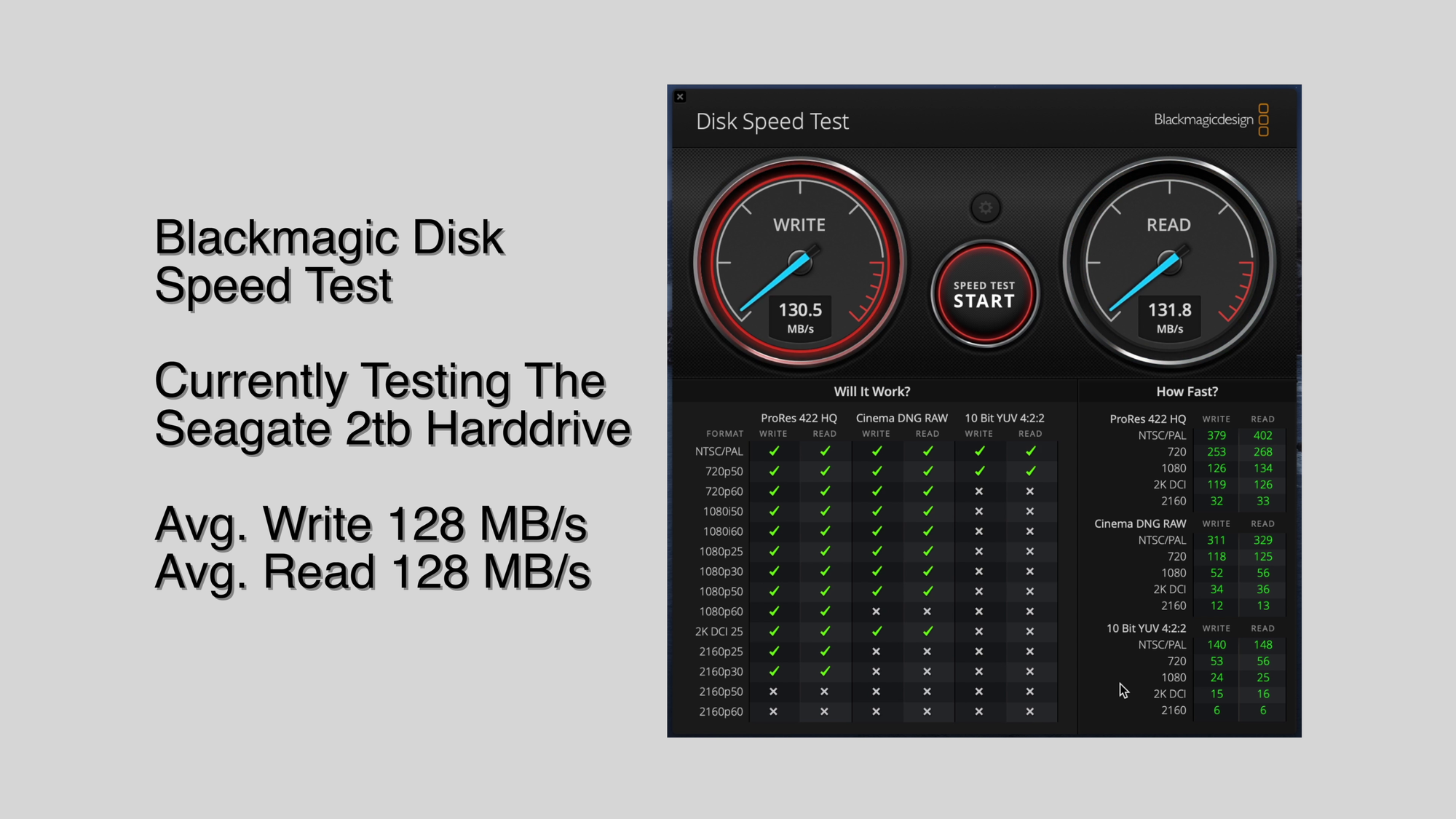 For comparison with a regular hard drive like a Seagate 2TB USB 3.0 drive, while running the Blackmagic disk speed test, over 10 minutes we get write speeds of 130 megabytes per second and read speeds of 130 megabytes per second as well.
This massive difference is to be expected, nothing out of the ordinary here, but it gives you the perspective of the impact that transfer speeds can have on your everyday work/editing sessions.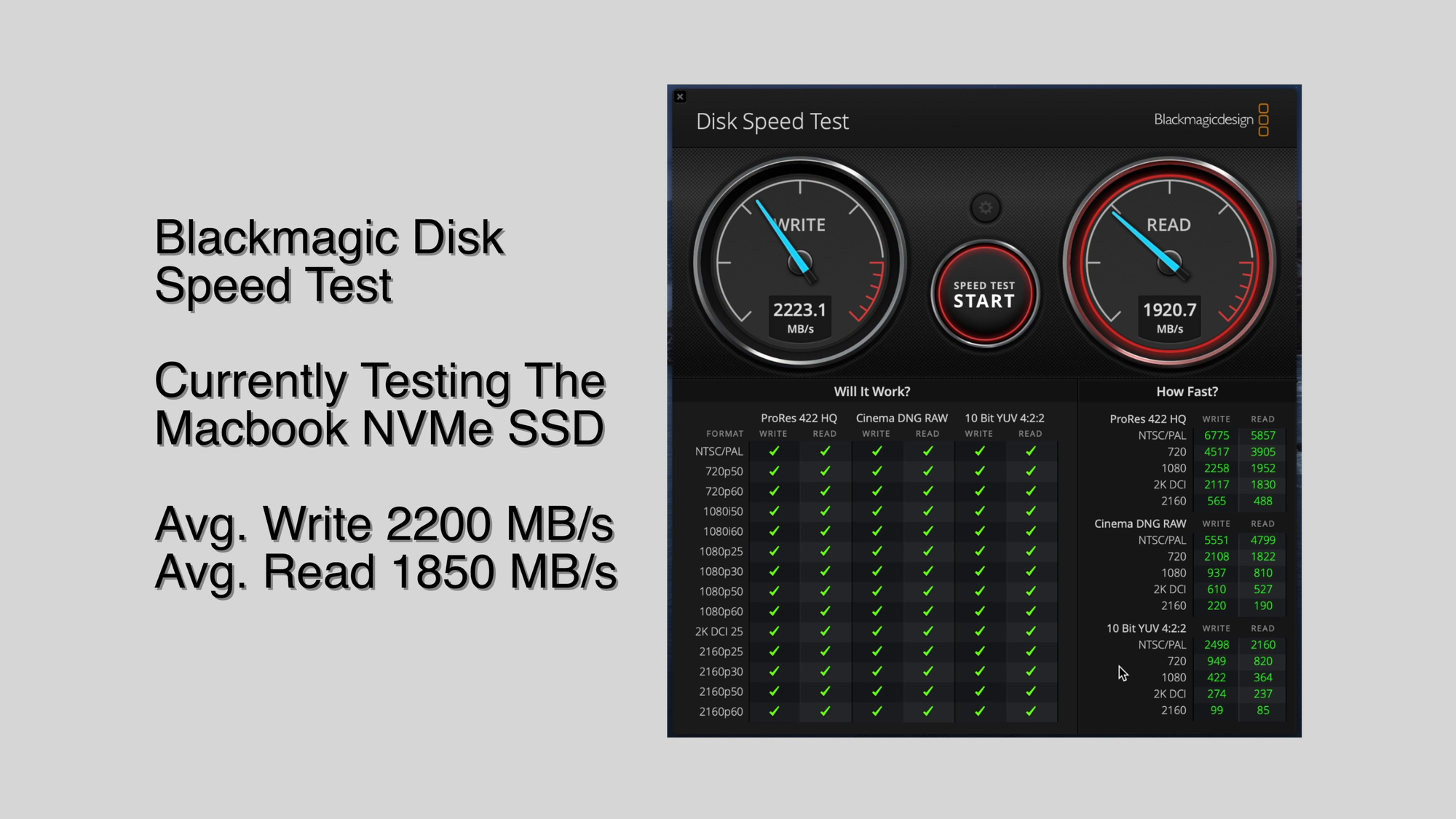 Last but not least, I wanted to test the internal NVMe speeds of my Macbook, and while running the Blackmagic disk speed test, for over 10 minutes we get write speeds of over 2200 megabytes per second and read speeds of over 1900 megabytes per second as well.
Take that information as you will, although the Sabrent drive is significantly faster than a regular Hard drive and SATA SSD drive, it's still not fast enough to compete with the MacBook internal drive or thunderbolt external drives.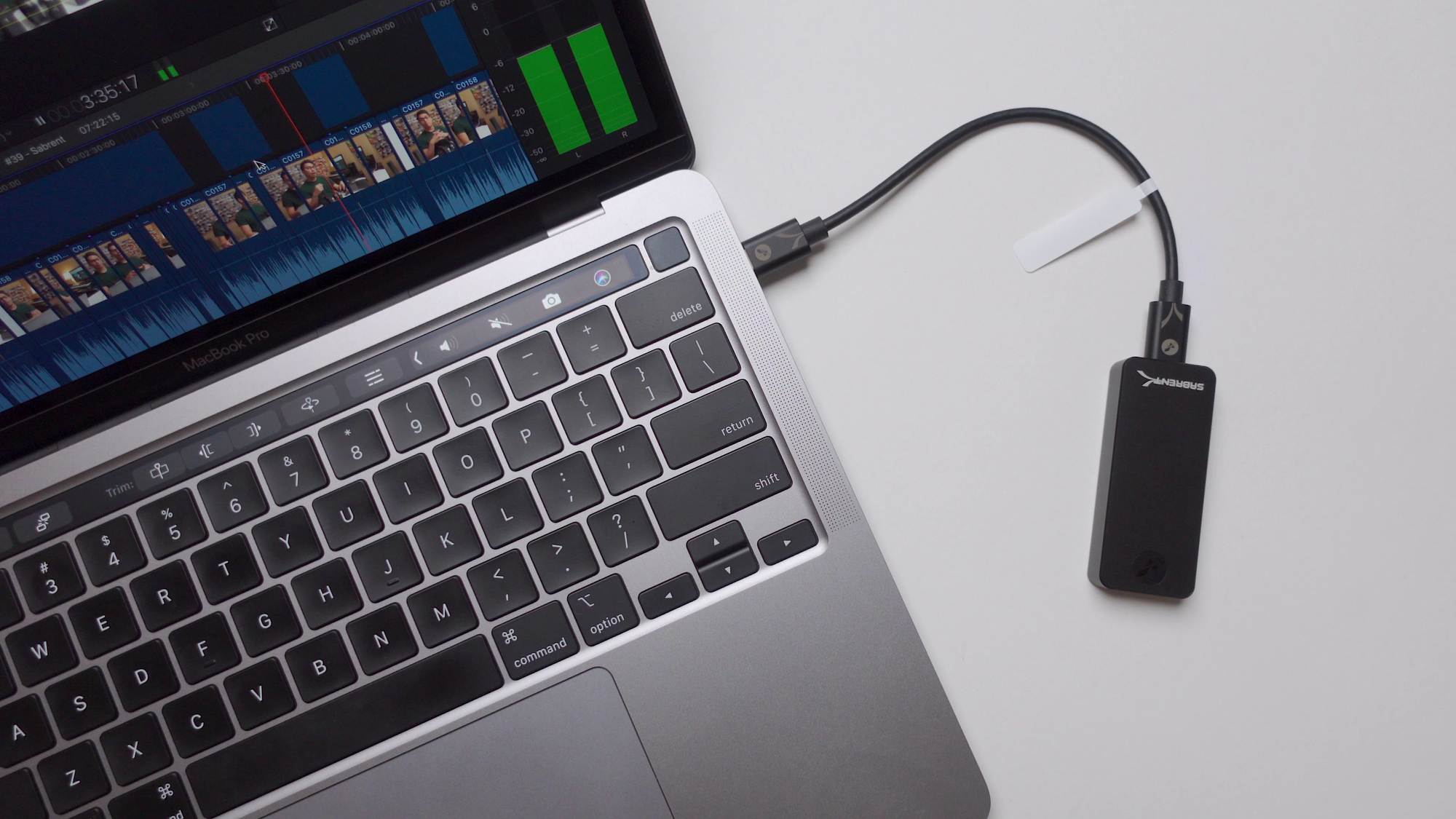 However, it is fast enough to use as an editing drive, in fact, this entire video was edited in final cut pro using the Sabrent drive. It also works great for photo editing and video editing with your iPad for example, which makes it even better for minimalist setups.
Things To Consider Regarding This Drive
Nothing is perfect, so there are a couple of things that you need to keep in mind: When you transfer really large files, we're talking about 100gigabyte plus transfers, and the speed takes a dip. So it's not the most efficient drive for frequently doing massive transfers.
Also, The drive can get pretty warm, it never overheated or anything like that, but it does get pretty warm to the touch.
In fact, after running the speed test for longer periods of time, let's say 20 to 30 minutes, the transfer speed took a small dip, nothing substantial, but it is there. And that made me want to pay more attention to the actual temperature and performance. I wanted to see if it really was an issue.
However, when plugging the drive into a Windows PC and running speed tests to check the temperature, the drive never exceeded 41 degrees Celsius. They never mention operating temperatures anywhere, which is a little strange, but it seems to be working well within those ranges.
Cost Vs Value
So you might be wondering why should you spend $159.99 for just 1TB when you can get either a portable hard drive or an internal desktop drive that can offer more capacity. That is a valid point.
However, for me, the convenience of having a fast and tiny drive that I can bring anywhere is key. After living abroad for a year in Japan and just having a small minimalist setup, I can really see how this drive is ideal for travelling photographers and filmmakers.
Being able to sit down at the airport and edit a photo that you just took, while you are waiting for your flight, or sit down at a coffee shop in Tokyo and edit some files while you enjoy a cup of coffee is something that aligns with the lifestyle that I want to live.
And you can still do that with an old hard drive, but, do you really want to carry that? plus the USB hub for the iPad and the cables and a card reader and everything else you need? It's up to you, I can't answer that for you, but for me, something like this is definitively worth it.
YouTube Video
This is an updated summary of my YouTube Video Review. You can watch the whole piece linked here:
Comments
---