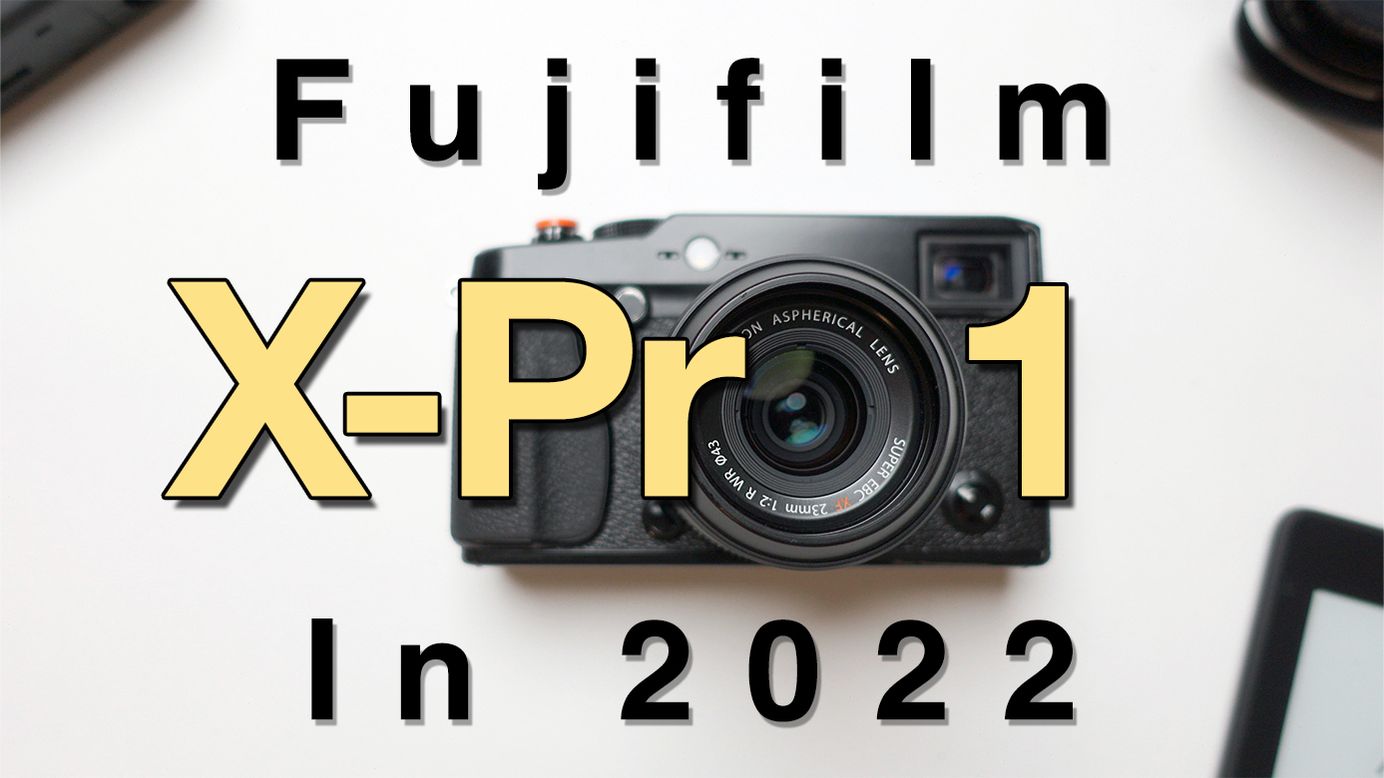 Fujifilm X-Pro1 In 2022 - Updated Review With Samples
Yesterday's flagship camera is today's best bang for the buck.
Table of Contents
The Fujifilm X-Pro1 turns 10 years old in 2022. And in many ways, this camera is very relevant and more capable than newer cameras from other manufacturers.
The life cycle of cameras can be quite interesting. Yesterday's flagship camera is today's best bang for the buck. But, how do we properly assess or judge an older camera? Well, in my experience, it's like watching some of the best films or best photographs in human history, It's all about the feeling, the experiences and the results. And I... have a lot to say about this camera.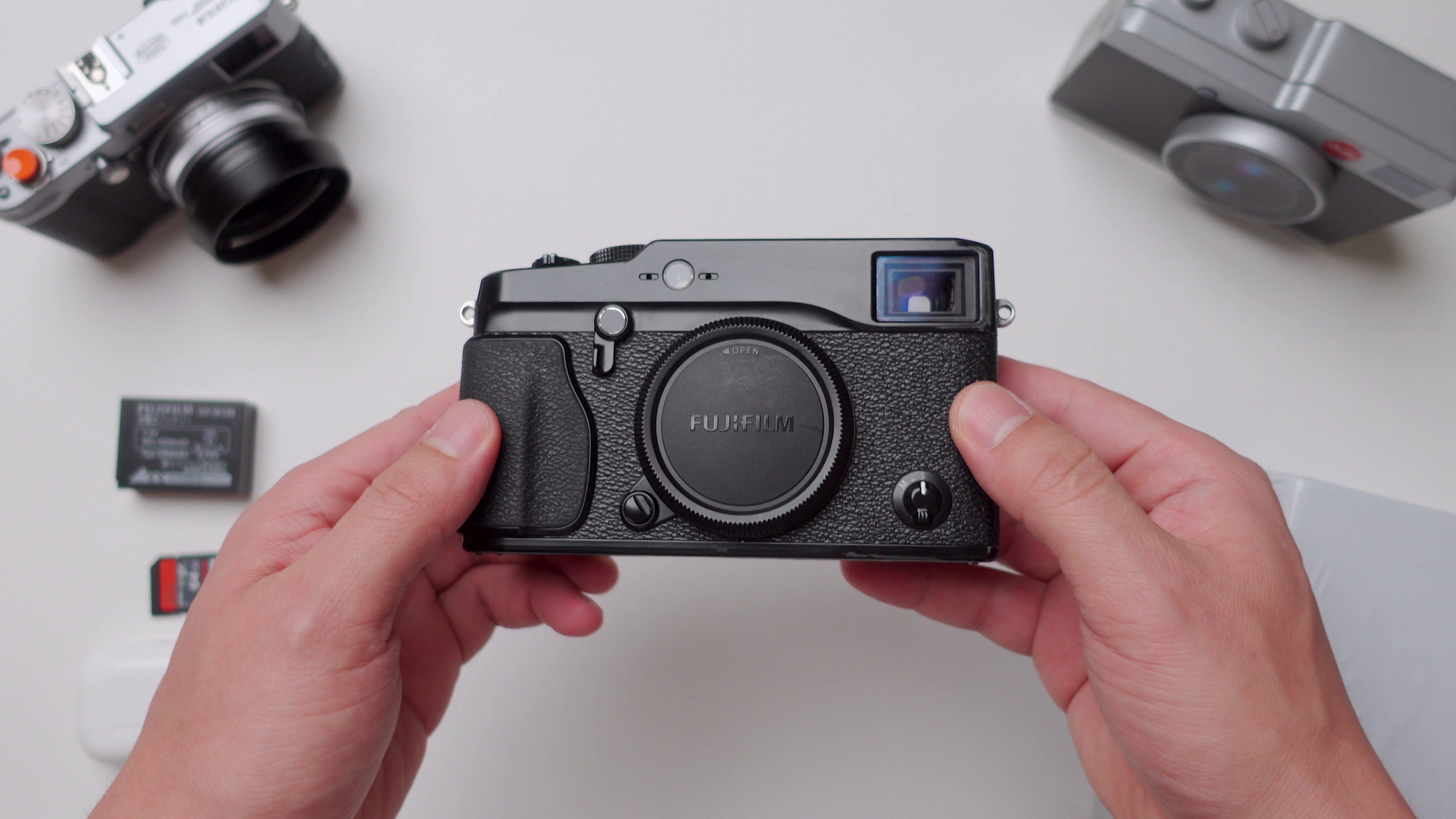 Many people consider the Fujifilm X-Pro1 to be one of the best cameras for street photography, the build quality, image quality, that hybrid optical/electronic viewfinder, and overall results are just incredible "IF" you have the patience to make to most out of it and treat it almost like a film camera.
2012 Specs in 2022
I don't normally find talking about specs helpful or entertaining, but since the camera is from 2012, talking about the specs will help us remind ourselves of what the camera has to offer. Let's get this out of the way so we can properly focus on the experiences I've had with this camera:
16.3MP APS-C "X-Trans" CMOS sensor.
ISO 200-6400, expandable up to 25,600.
Hybrid optical/electronic viewfinder.
The shutter speed maxes out at 1/4000th.
No Built-in ND filter.
X-Mount.
No weather sealing.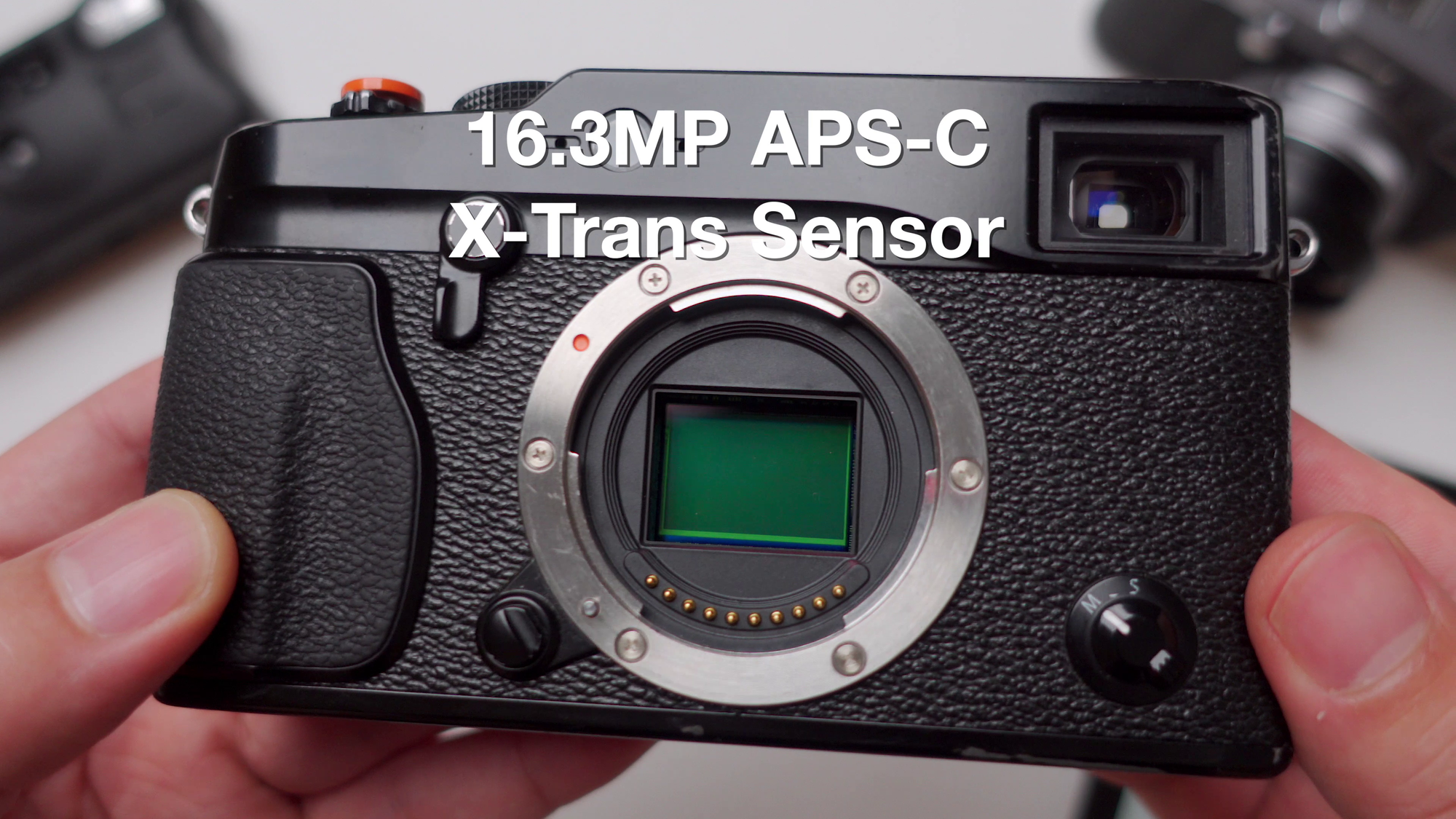 The Fujifilm X-Pro1 has a 16.3megapixel APSC X-Trans Sensor, this is the first X-trans sensor, and this is important, we'll talk more about this later.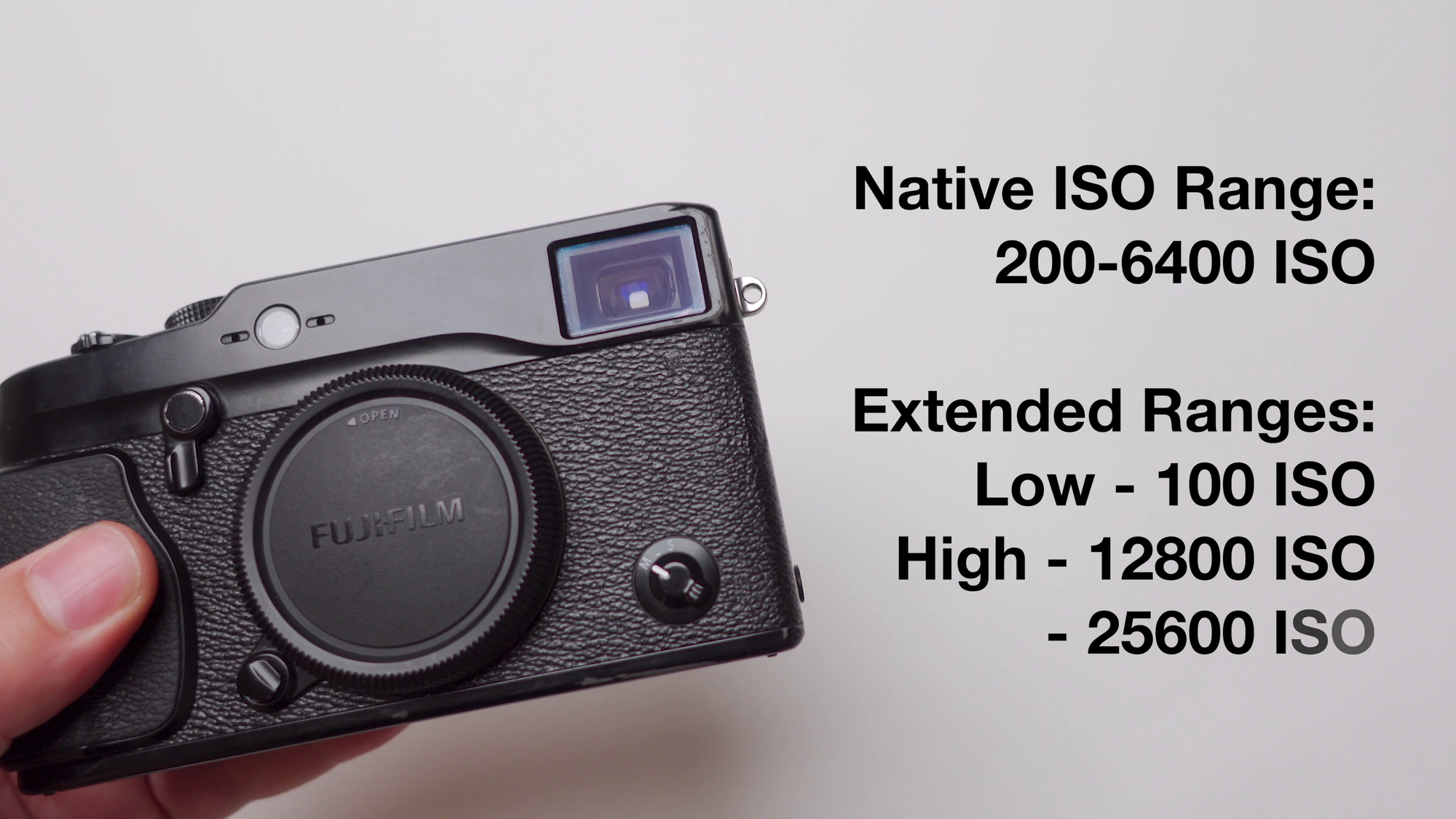 The native ISO ranges from 200 to 6400, with extended ranges on both the low end and the high end as well. Which I do find helpful, and not a gimmick like in newer cameras. I recommend staying under 6400 for getting cleaner files.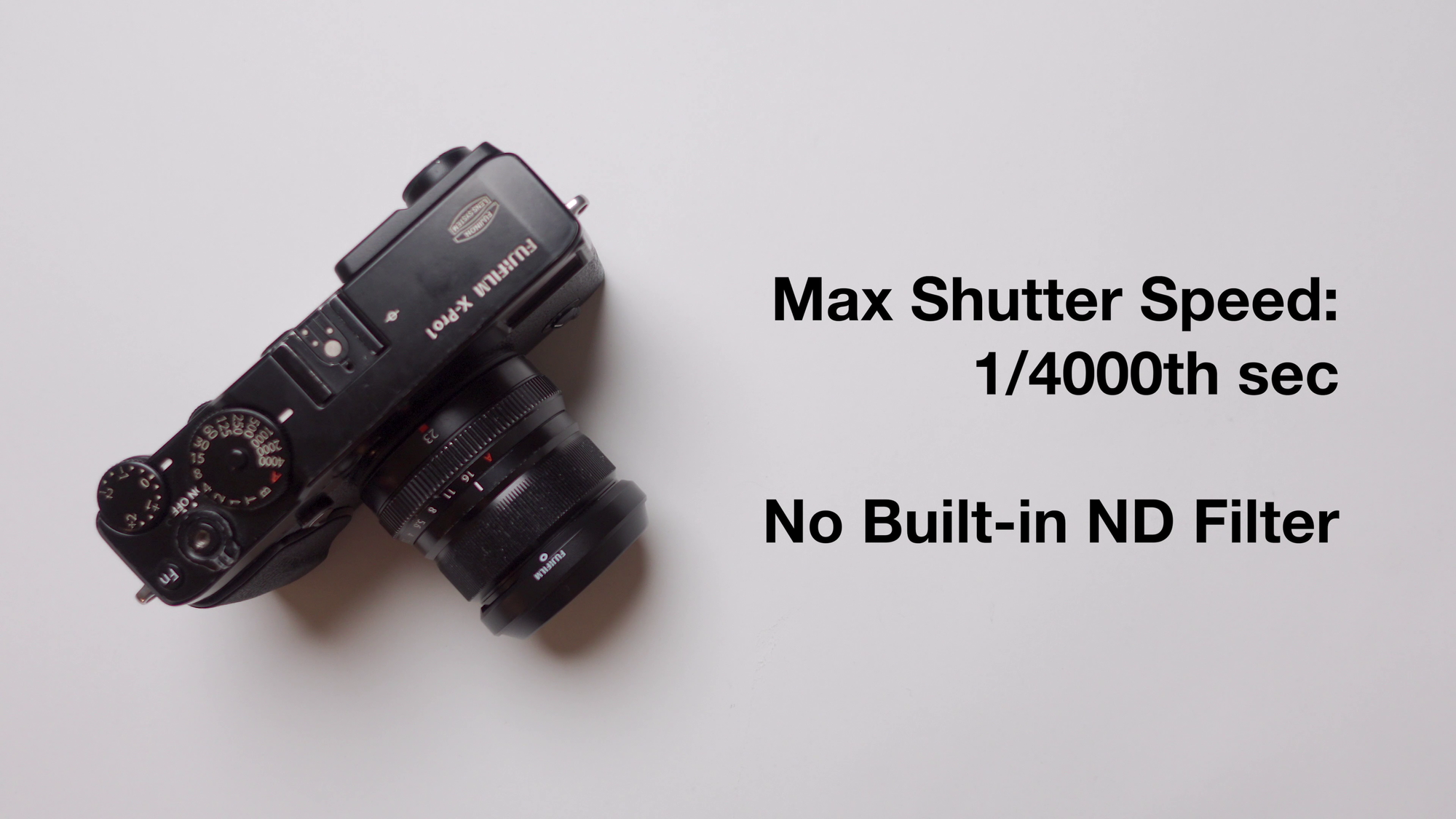 The shutter speed maxes out at 1/4000th of a second, and the camera has no built-in ND filter, this can be an issue at times, we'll talk more about this later.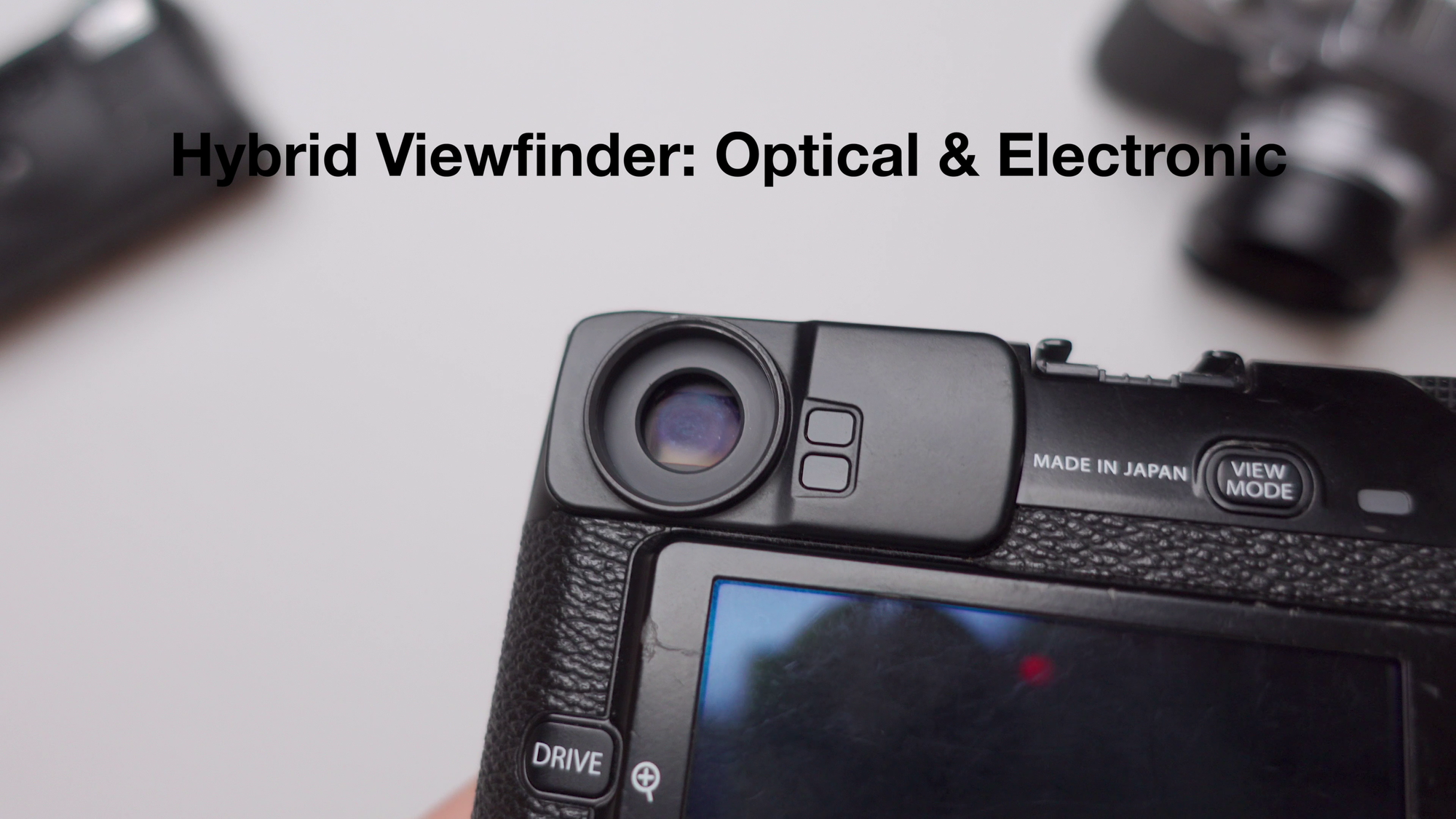 If you've watched any of my previous camera reviews or YouTube videos, then you know that I personally prefer rangefinder-style cameras. And this camera offers both an electronic and optical viewfinder, which in my opinion is critical to get you immersed and focused on your craft.
---
---
Comparisons Aren't Always Helpful...
We tend to compare cameras, features, and specs to help us navigate or at the very least inform our purchasing decisions. And that can be valid at times, but specs are not everything.
I've talked about this before, but I only upgrade cameras if the changes are significant enough to justify them if they matter to me and affect my photography process. If not, then what's the point of getting the shiny new thing?
Therefore, as I said in the original X100 review, comparing an older camera, in this case, the X-Pro1 to any newer camera and trying to assess it that way is not the way to go, because by default it will be worse than anything else that you pit it against.
So we need to approach this review differently and say right from the get-go that this camera will be slower than any smartphone, or any other somewhat modern camera. But the build quality, image quality, the hybrid optical/electronic viewfinder and overall results are just incredible "IF" you have the patience to make to most out of it and treat it almost like a film camera.
Image Quality & Samples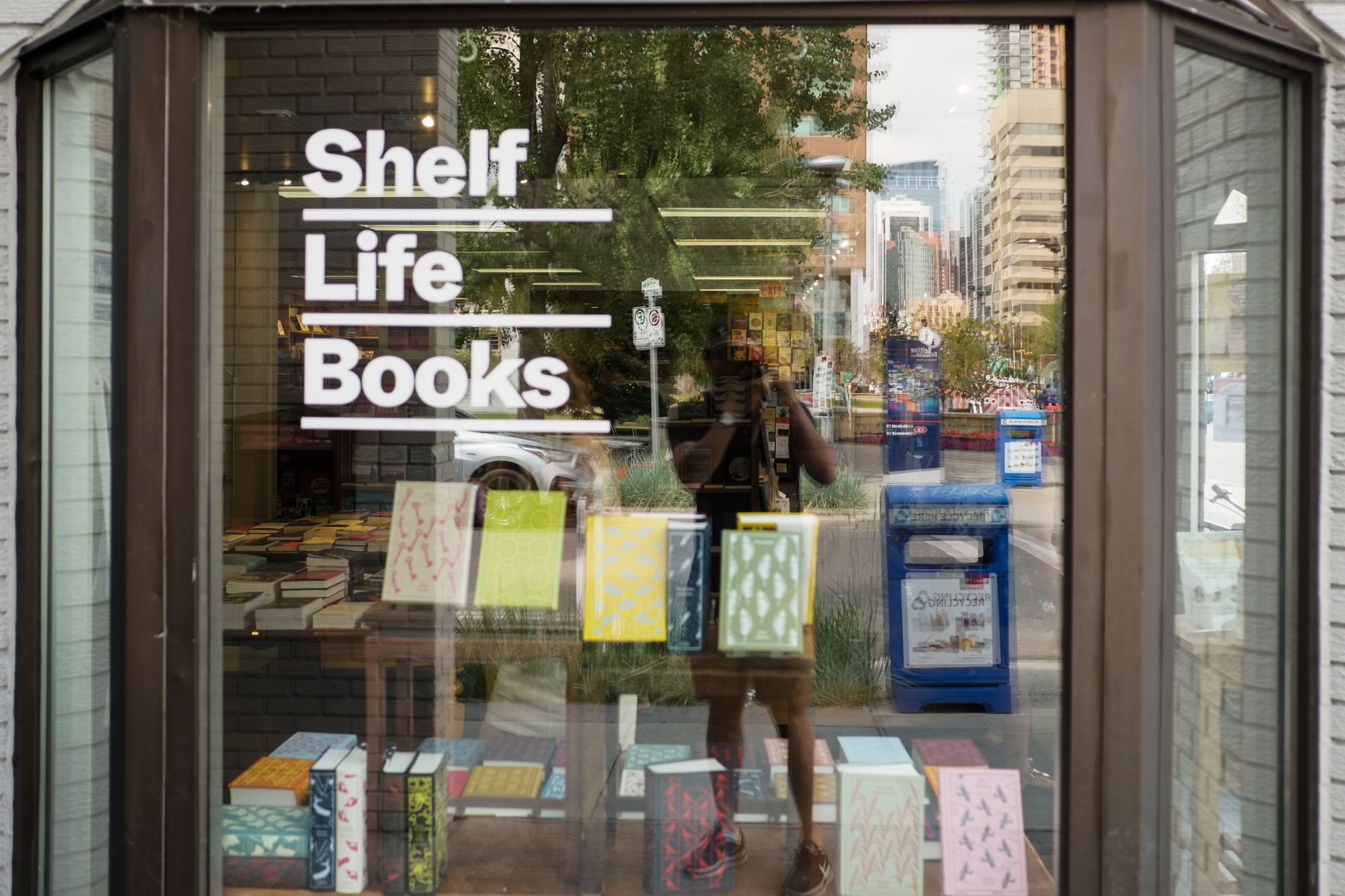 At first, I was skeptical about the 12MP sensor on the original X100, and if you've watched my video review or you read the blog post, then you know how it went down, the incredible results we can get from that camera are significant.
The 16.3-megapixel resolution in the X-Pro1 is an improvement and nice to have, but it doesn't really matter to me that much. The original x100 proved that resolution is not everything. The first X-Trans sensor does have an organic look that I cannot replicate on the X100, believe me, I tried.
The native ISO tops at 6400, and although the expanded ISO can go even higher, I suggest staying within the 3200-6400 range to get cleaner files, since the noise can be noticeable at times.
Like most fuji cameras, the colours are great, and it grades well too. But the really important thing to consider is that The Xpro-1 has the first generation x-trans sensor.
The X-Trans Sensor
This is a huge deal, first, the X-Trans sensor has an organic look that I cannot replicate on the x100, believe me, I tried. And second, this sensor gives you the flexibility to manipulate your colour profiles (compared to the original X100) which is the most important thing about this camera in my opinion.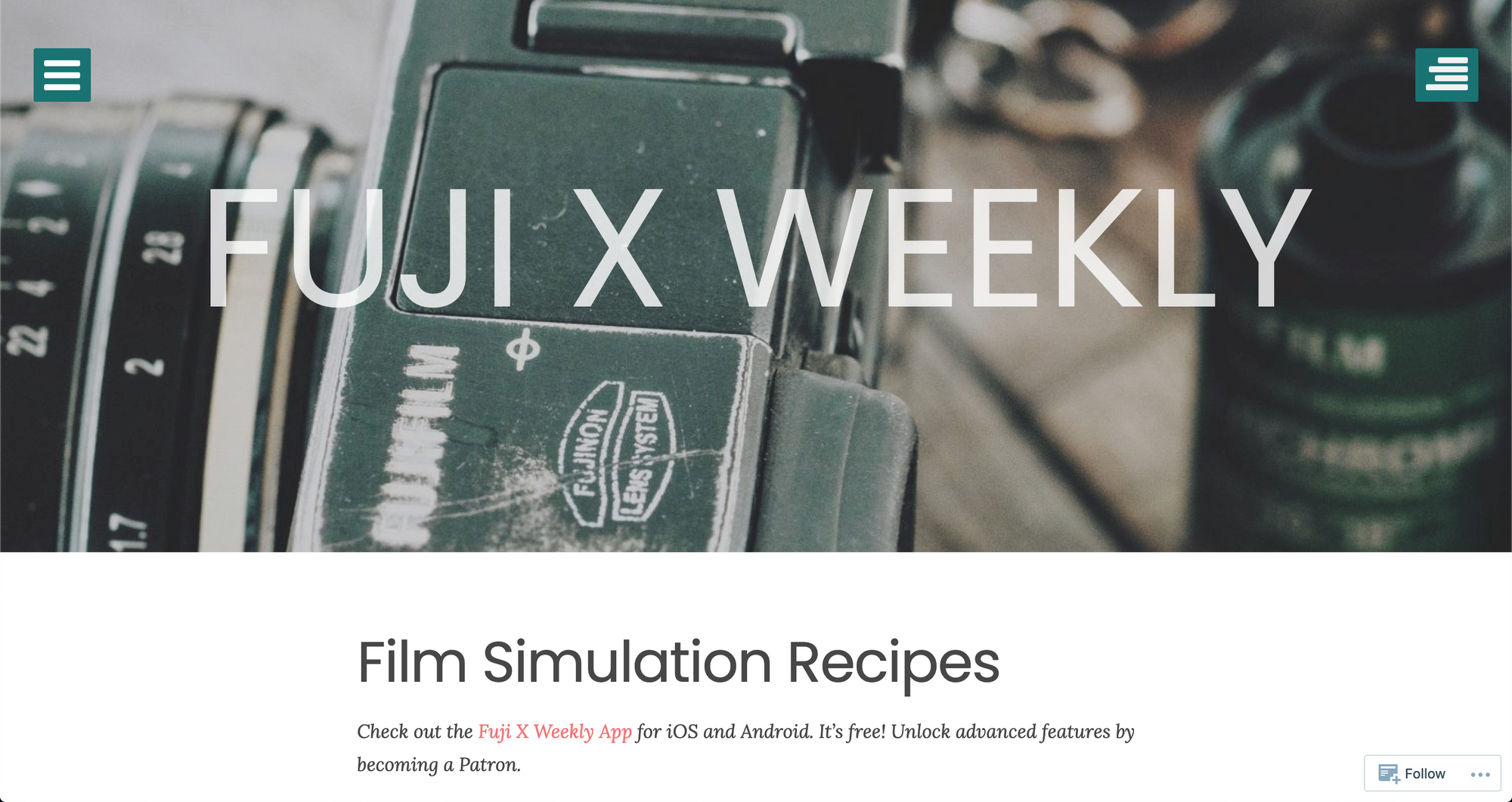 For example, there are entire websites and forums dedicated to helping people with "Simulation Recipes" and as you can see, these recipes are classified by types of sensors. It didn't take long for me to find a classic chrome recipe for the X-Pro1 or any camera with the first x-trans sensor for that matter.
In fact, most of the images shown in this review were taken with this faux classic chrome recipe. Thanks, Fuji X Weekly!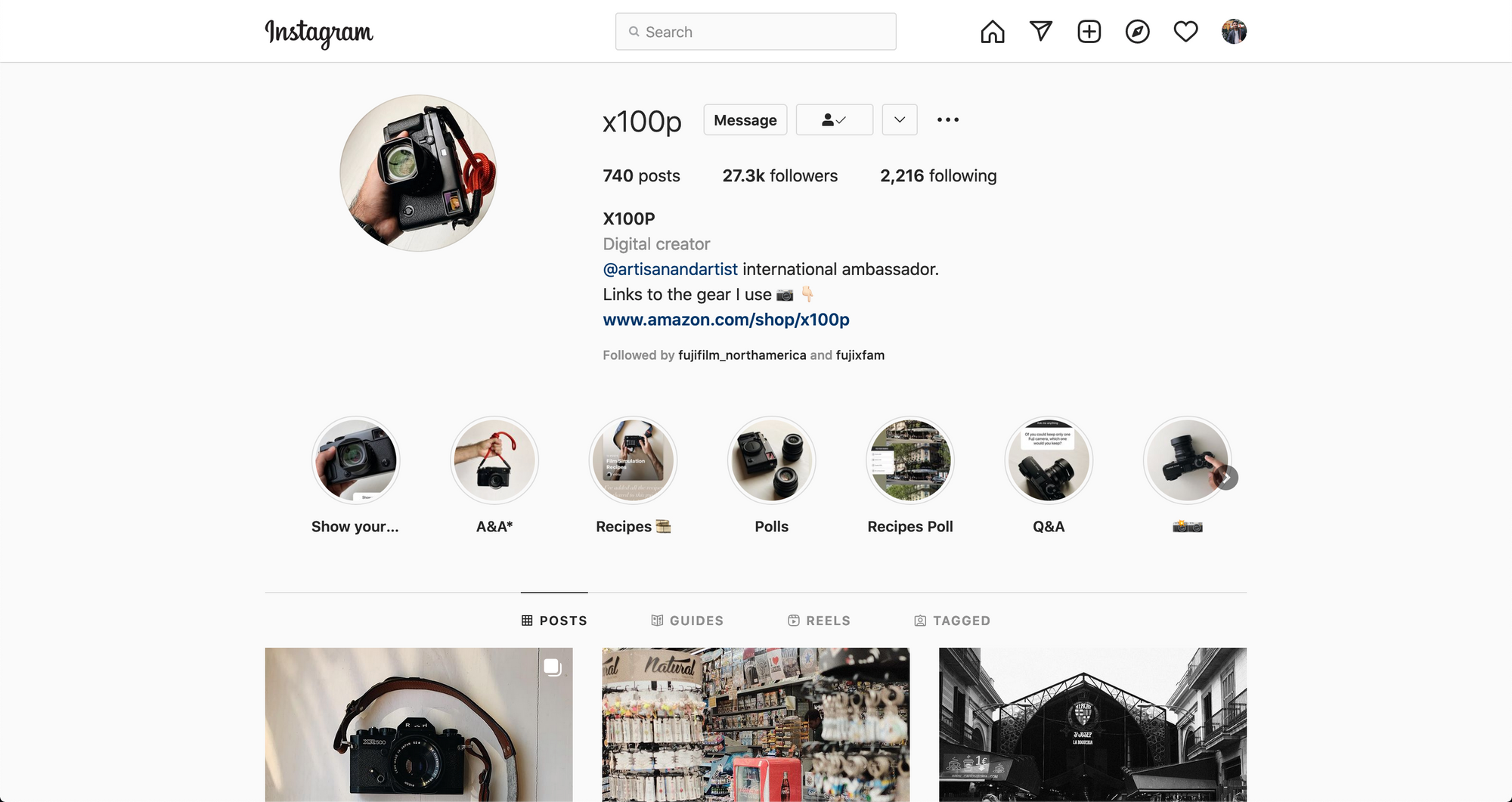 There is also a cool Instagram account that offers recipes as well, X100P comes to mind, really cool stuff, go check it out. For me, this really is one of the most important things about the X-Pro1, the organic look and feel of the x-trans sensor, and the film simulation recipes.
Just to be clear, In comparison, the original X100 does not come even close to this flexibility. I've tried.
The X-Mount
This is sort of new territory for me, after all, I started my photography journey with the X100T, and having the option of interchangeable lenses creates a lot of possibilities.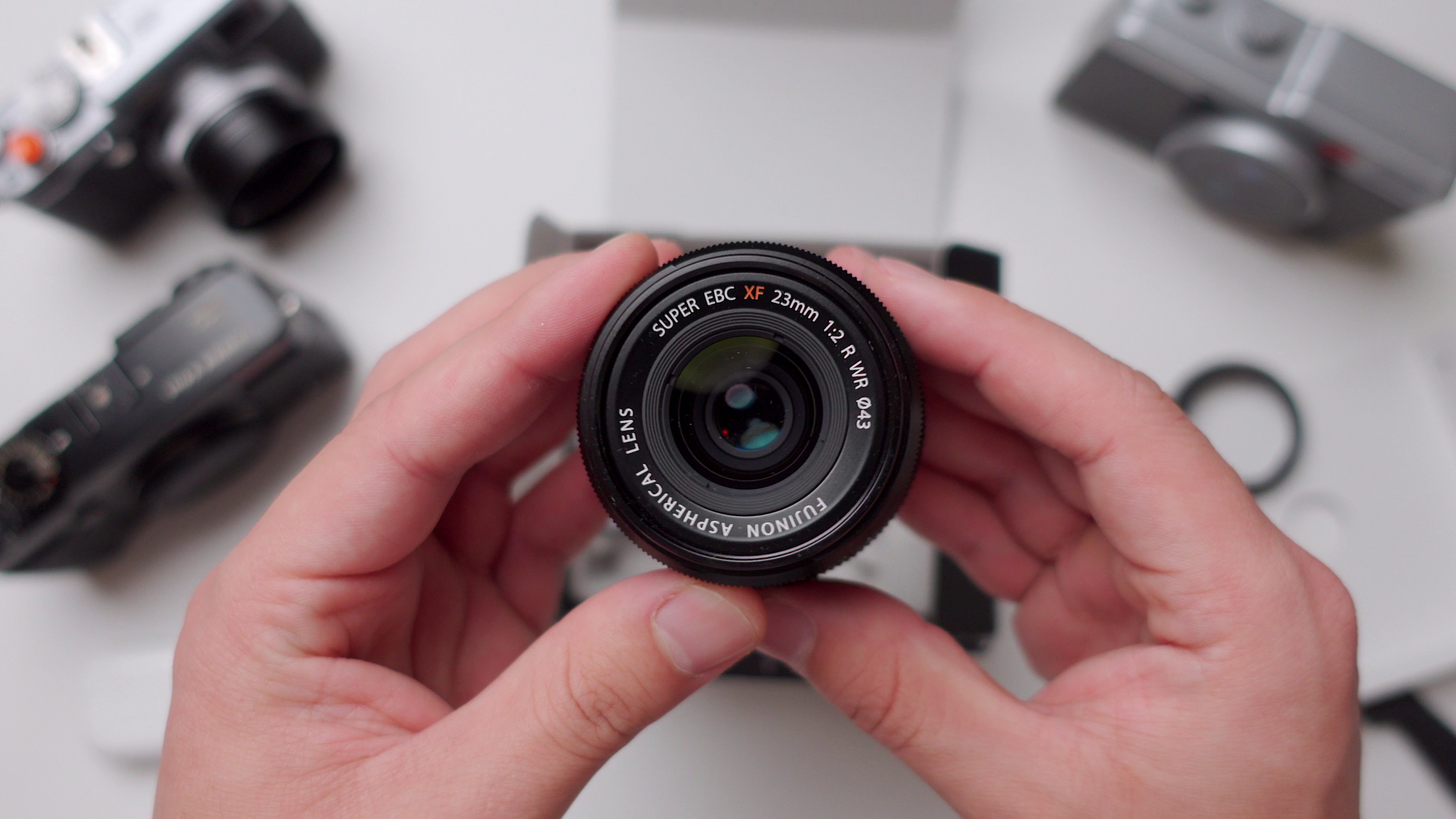 I wanted to feel comfortable with the camera and be able to assess it fairly, therefore I got the Fujinon 23mm F2 lens. That being said, the X-Mount is turning 10 years old, so there are a lot of options available.
You might think getting the 23mm lens is a little boring, coming from the X100 series, and I can see the argument, but I didn't want to waste time readjusting to another focal length, at least for this review. The Fujinon 23mm (35mm equivalent in full-frame) feels right at home.
However, I was pleasantly surprised to see the available options out there: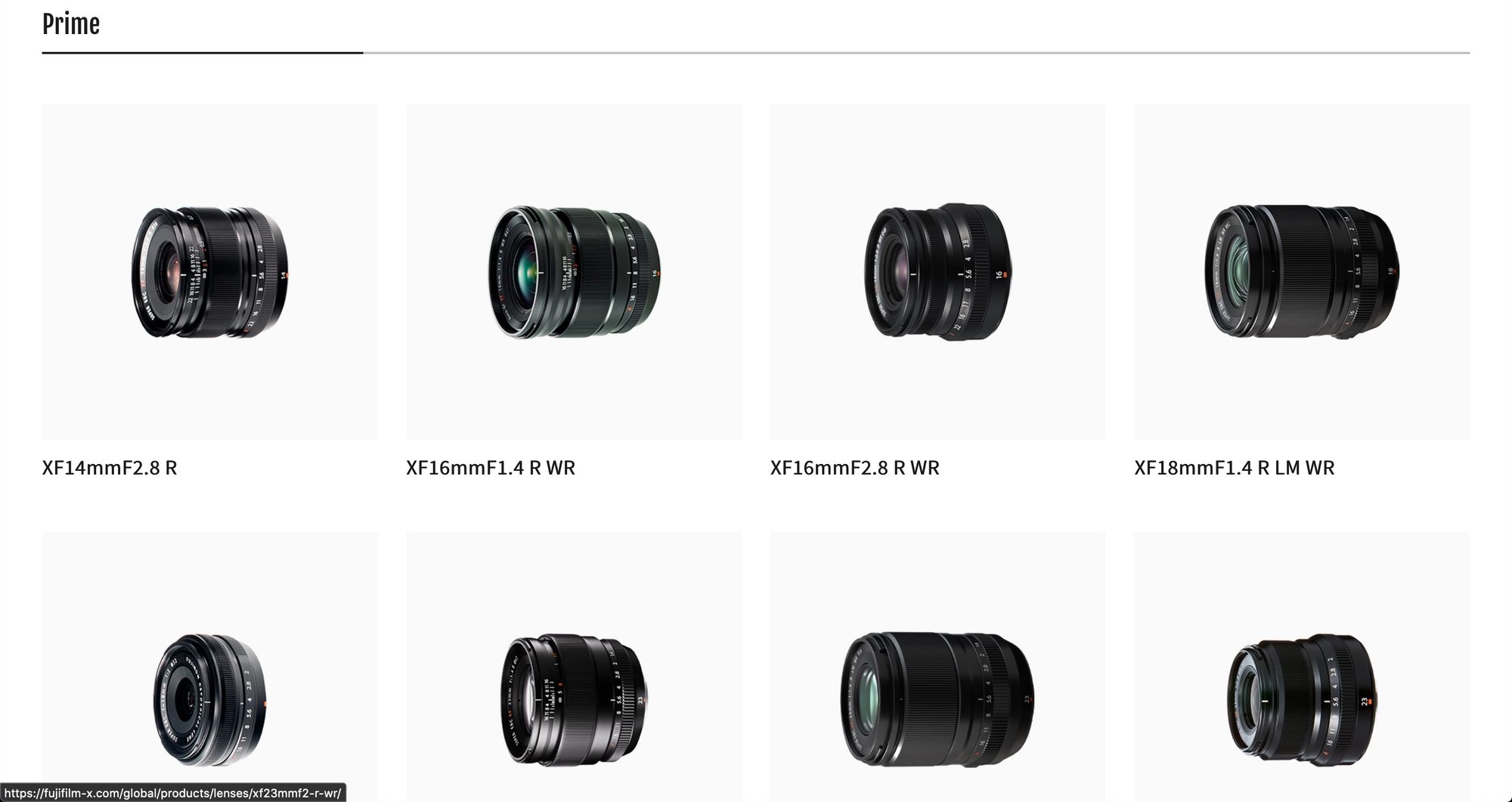 From the high-end range like all the fuji XF-mount lenses, which are high quality, small, light and expensive, but also 3rd party lenses like the famous Viltrox lenses which seem to be good quality at a reasonable price.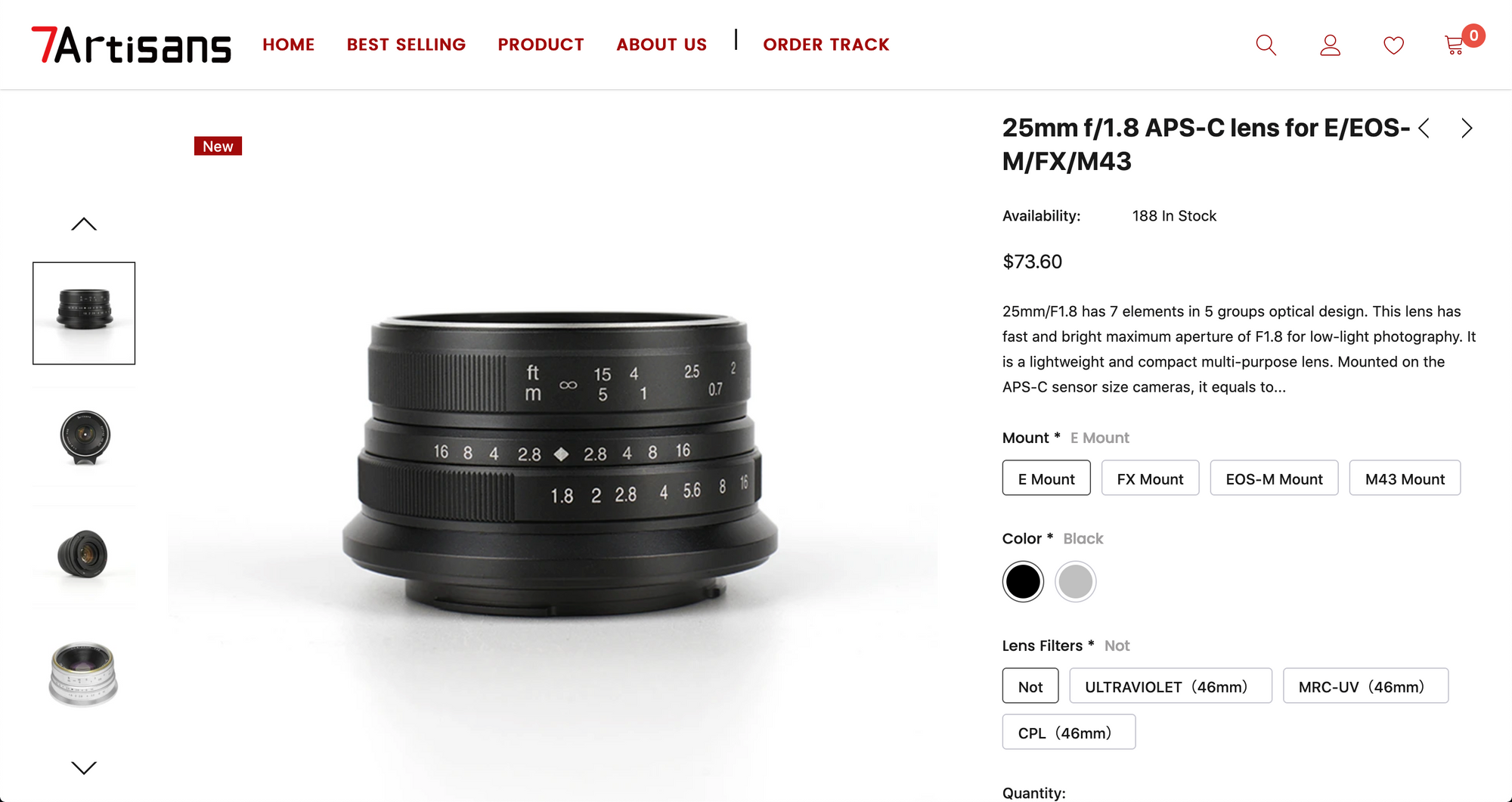 To the low-end range but still quite popular options like the 7Artisans lenses and the Pergear lenses as well. Or just simply adapting affordable Minolta glass or any used manual glass for that matter.
The Build Quality
This camera is built like a tank and it's heavier than I expected. But still, it's nothing compared to a larger DSLR with zoom lenses, So it does not affect my street photography process.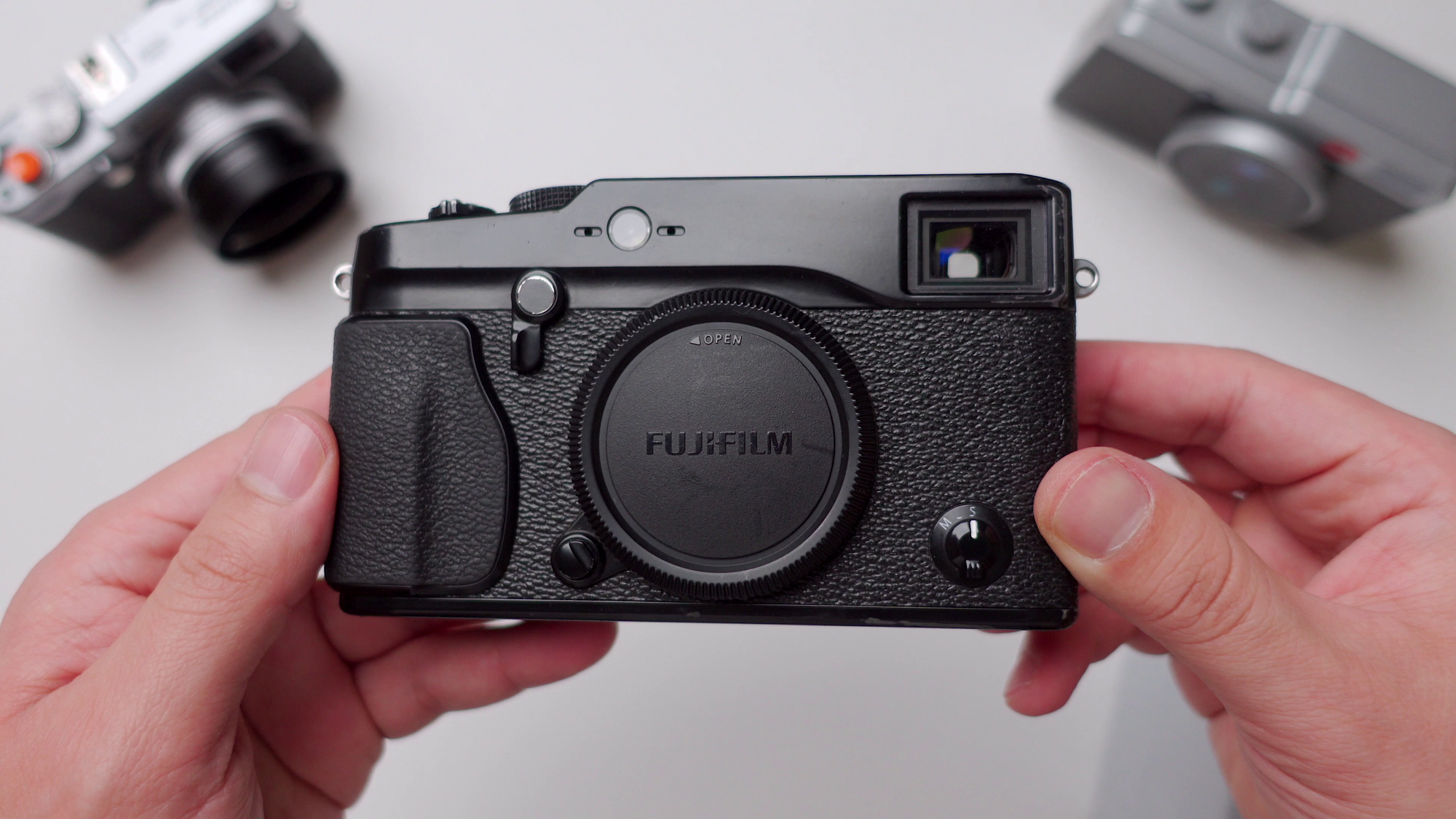 I have mentioned this before but I love the look of these types of cameras, the tactile knobs and dials, and the rangefinder-style viewfinder.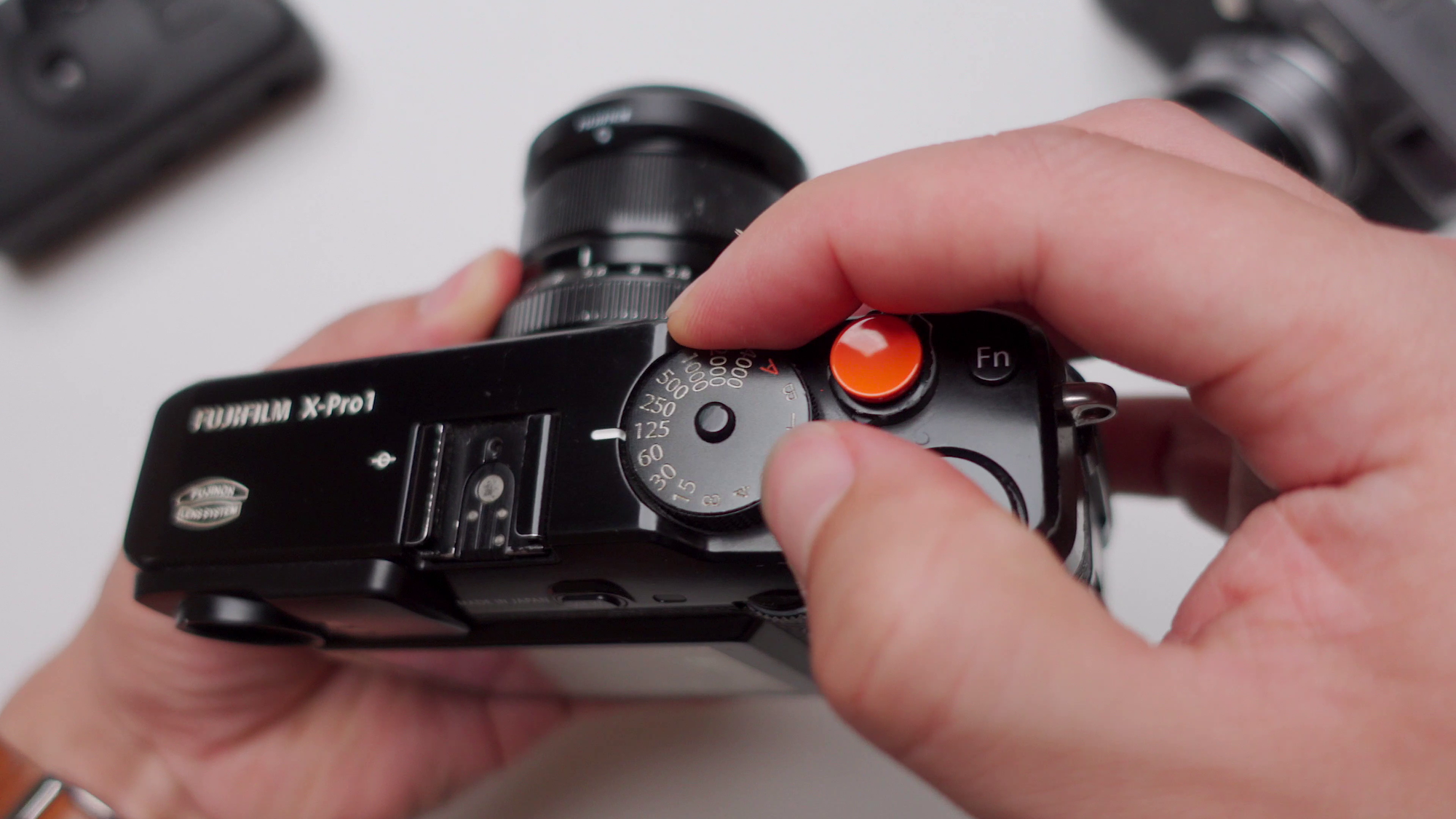 You have quick access to some of the most important settings. Aperture Ring, Shutter speed Dial and Shutter compensation dial. And although you don't have a dedicated ISO dial, you do have a quick access custom function button that allows you to access ISO quickly.
The rangefinder-style viewfinder is incredible, I live inside it while taking photos, and that is the reason why I use these types of cameras.
And the last thing I want to mention is that the camera is not weather-sealed, so plan accordingly. I have mentioned in my X100V review the importance of weather sealing and showed you why I need it.
Camera Feel & Usability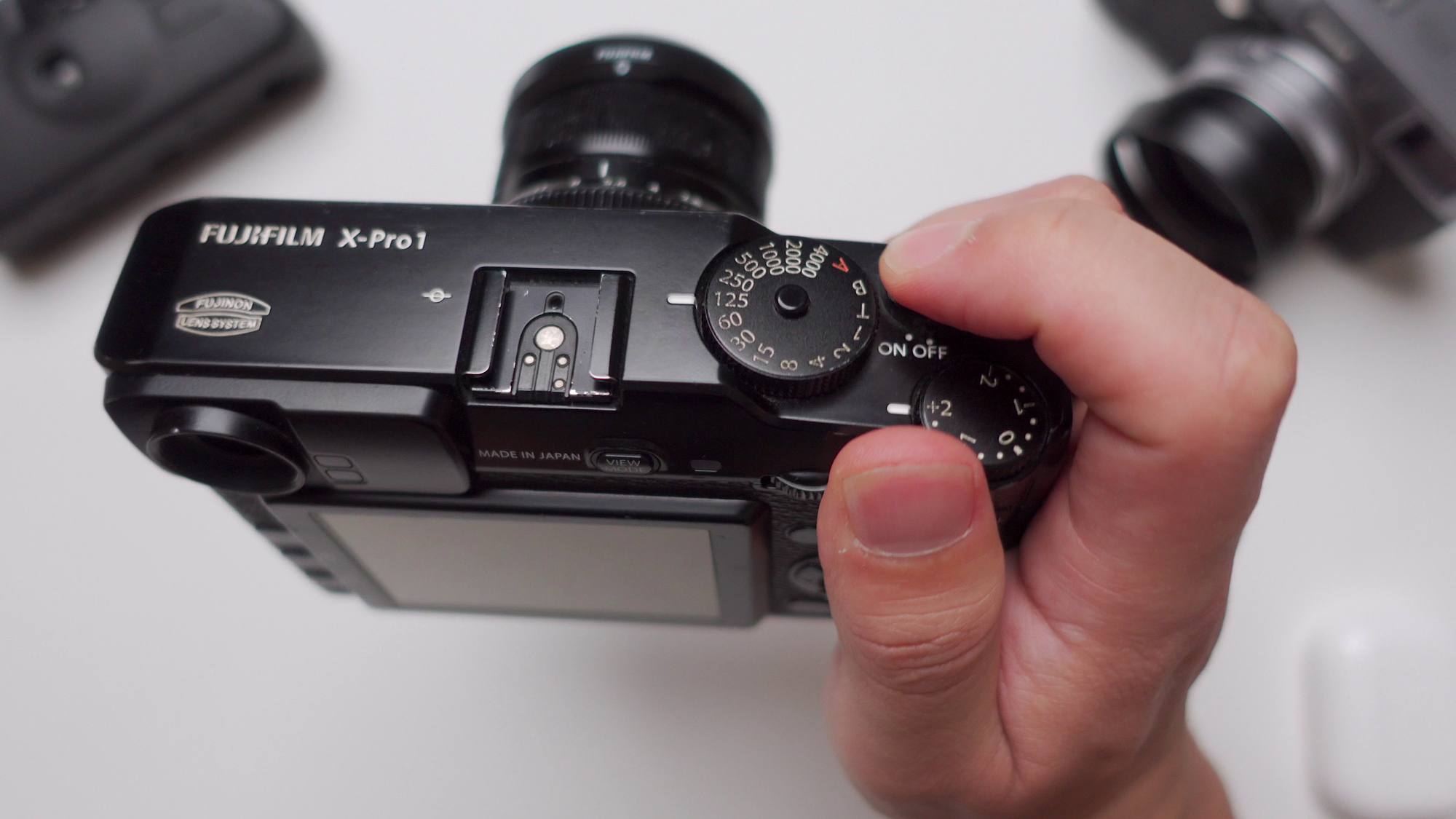 The grip feels great, you can hold the camera properly and it feels secure as well, it does not hurt after a while like some of the x100 series, which is a huge win in my opinion.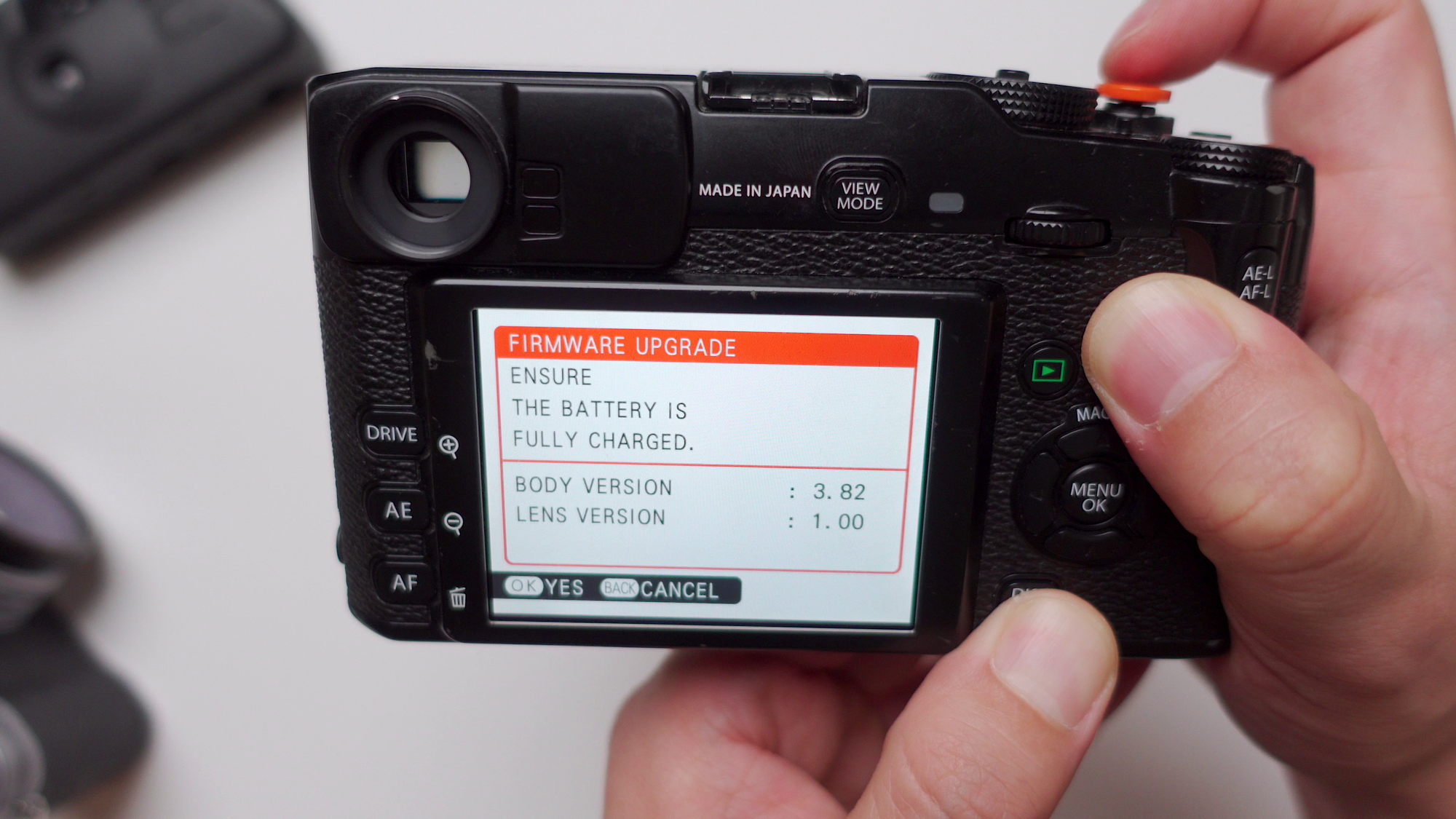 After updating the firmware to the latest version available, the camera feels faster than the X100, which is another win in my opinion.
I absolutely love the mechanical shutter sound, However, it almost got me in trouble, photos taken with the noiseless leaf-shutter from the X100 series are a little bit more complicated to get with the loud shutter of the X-Pro1 and there's no electronic shutter in this camera. Watch the video review for more detail about this, including hearing the shutter sound of the camera.
Although the camera is fun to use, there are a couple of things that fit into this category that we need to talk about.
Feels a little unfair, to complain about issues that the camera has, especially when you know that those things have been addressed in newer models, but If you buy this camera, then these are things that you have to know nonetheless.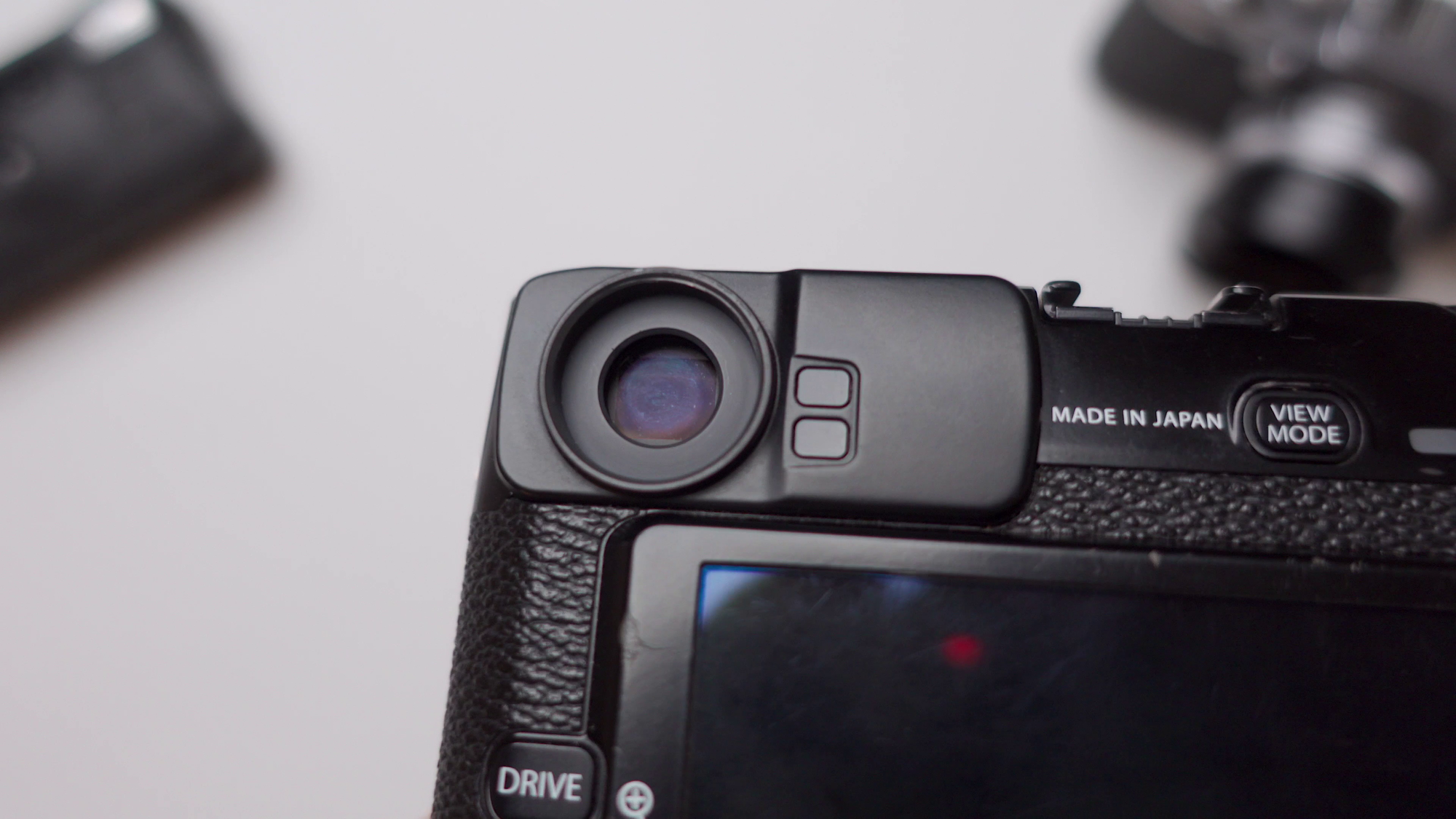 For example, in this camera, the rangefinder-style viewfinder that I love so much does not have a diopter. That means that you need to buy these little diopter correction lenses to customize the viewfinder to your liking. However, these are hard to find. Most of the original accessories for older cameras are discontinued, B&h, Amazon, etc.
And yes, you can still find them, but you have to dig deeper and potentially spend more money than was originally intended when the camera was released. It's a hassle. This is something that has been fixed on the X-Pro2 and X-Pro3, but if you buy this camera, then you'll have to deal with it. So now you know.
This next one is a big one for me, the camera does not have an ND filter built in. This limits some of the choices I can make, this is a personal preference, and it most likely will not affect you, perhaps I've been spoiled by having a built-in ND filter on the X100 series, but regardless, I thought you needed to know. Moving on.
And like the X100, if you just shoot using the optical viewfinder, then the battery will last all day, so that's an incentive to treat it like a film camera. And dedicate yourself to your craft.
Summary - Pros Vs Cons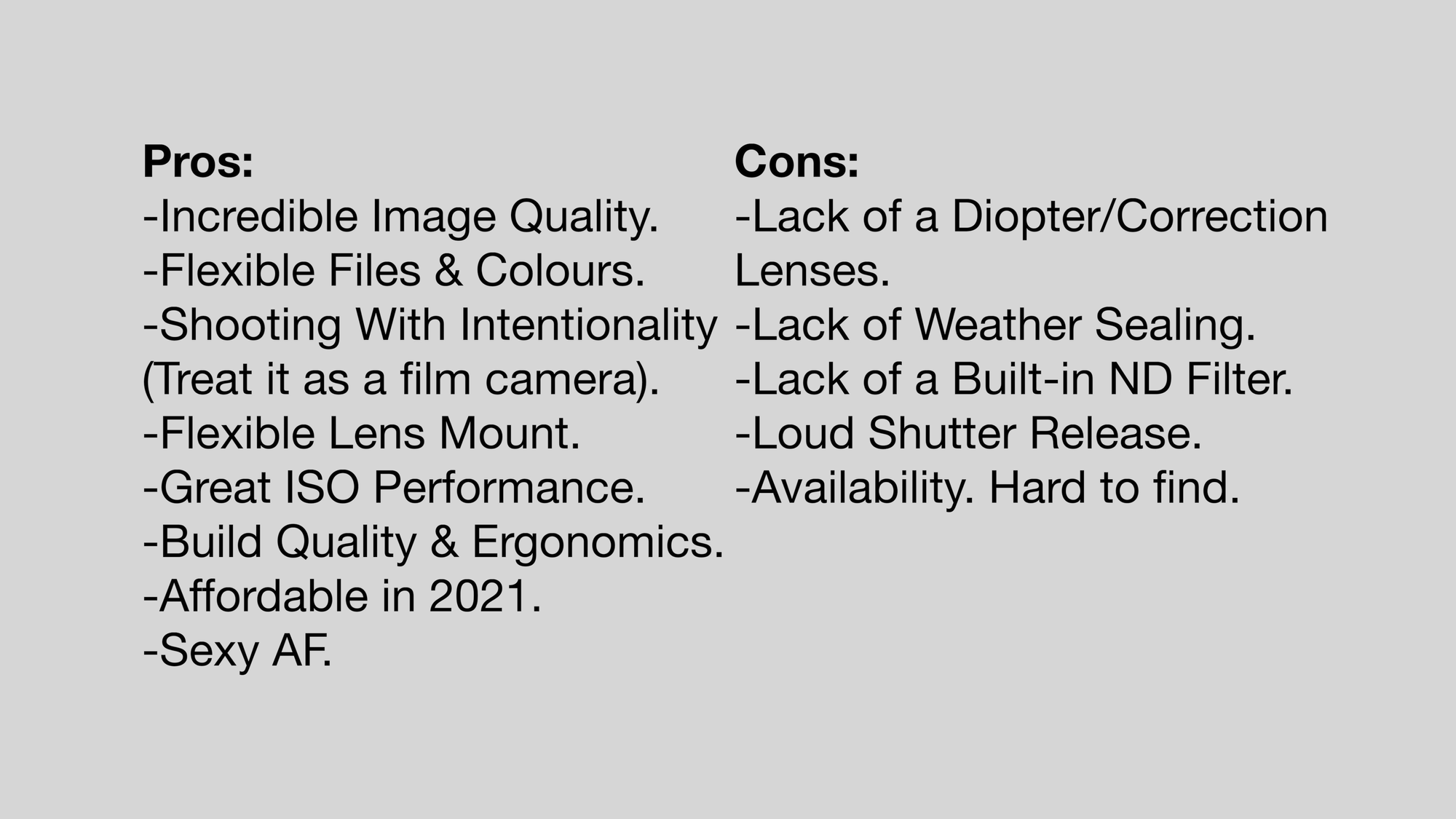 To start wrapping things up, this is a great camera, that I enjoy using, it helps me stay focused at the moment, and helps me create memories. Which is the most important thing in my opinion.
The Barrier To Entry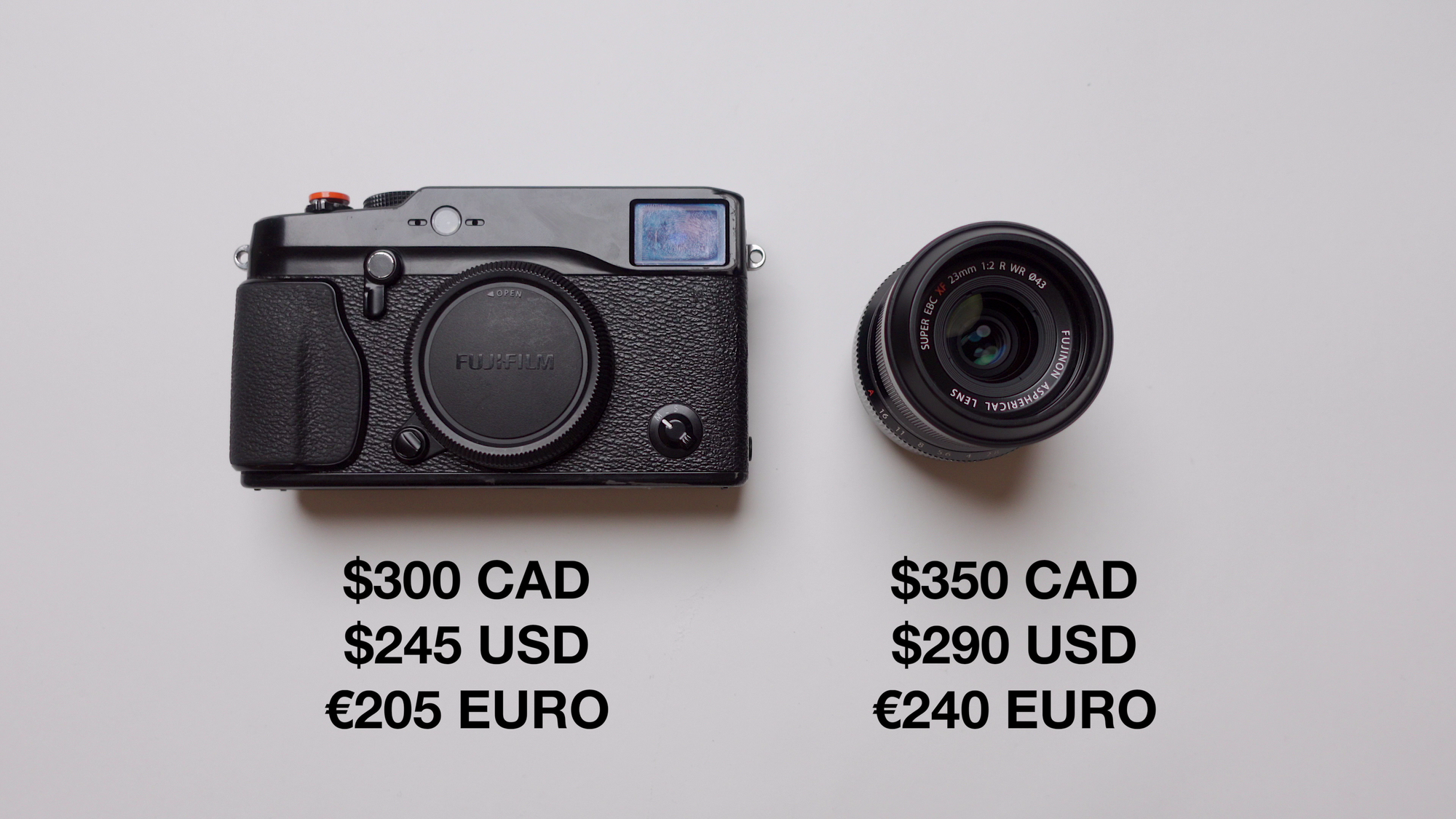 I paid $300 Canadian dollars for the body and $350 Canadian dollars for the Fujinon 23mm F2 lens.
And that is all you need to get started, It's a bit more expensive than what I paid for the original X100, but remember that with the Fujifilm X-Pro1, you have to buy a body and lens. However, It doesn't have to be a Fujinon lens.
You could potentially start with older Minolta lenses, or even spend less than $100 dollars on one of the affordable primes like the 7Artisans 25mm 1.8, or the Pergear 25mm 1.8. Bringing the total cost to around $400 to $500 dollars Canadian for both the body and the lens.
A lot of people are saying these prices are not the norm, But I've never seen the camera go for more than $500 Canadian dollars, and that is for a camera with the added premium of extra warranty and cleaning services. So keep in mind that your geographic location and the market values do matter.
---
---
Conclusion & Summary
So if you're serious about photography and you want to invest in gear that will help you get started or advance your craft and your skills, then this is it.
The Fujifilm X-Pro1 is an incredible camera, with quirks, that offer outstanding image quality and results. Overall, I enjoyed using it and highly recommend it to anyone considering purchasing a camera.
Video Review - YouTube
This is post is a summary of my YouTube Video Review, posted on Jul 3, 2021. You can watch the full YouTube Review here:
Comments
---