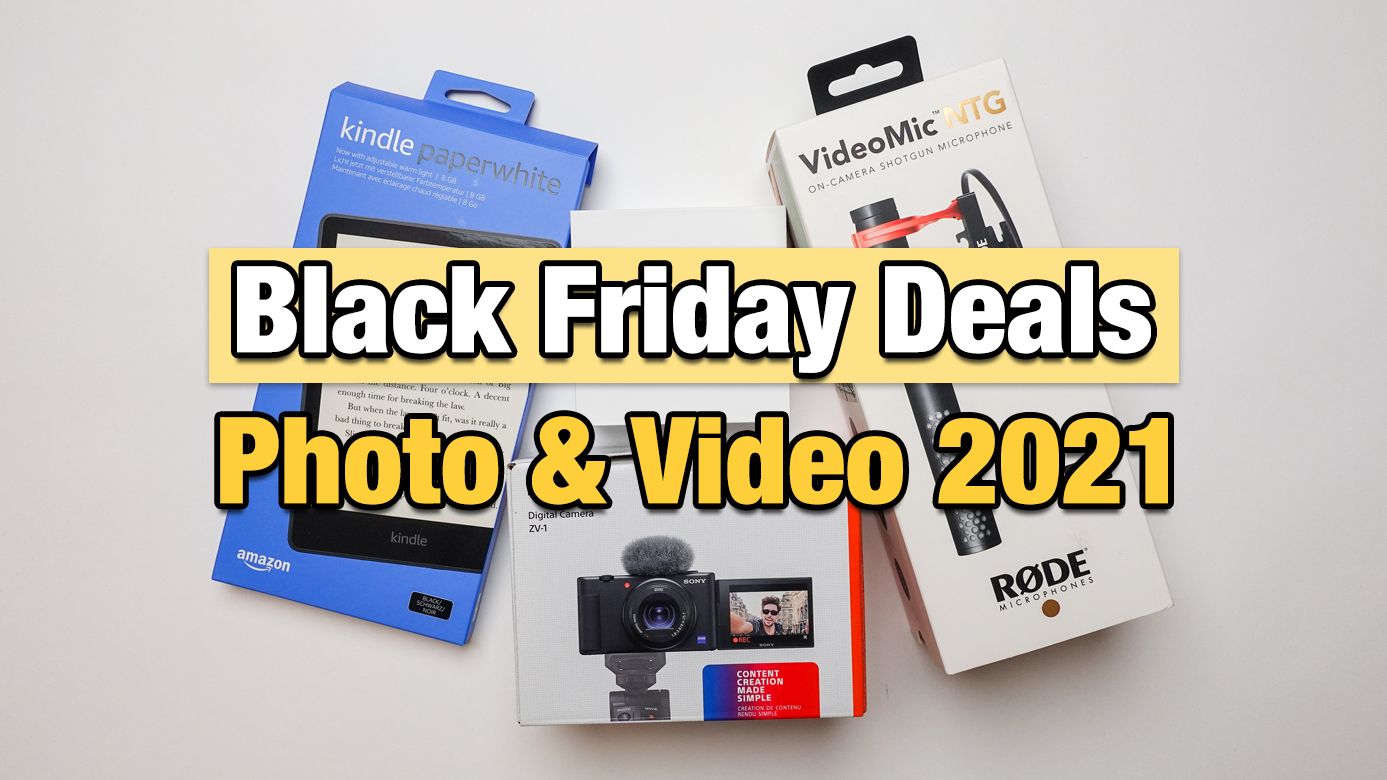 Black Friday Deals Photo & Video 2021
Table of Contents
Black Friday is usually a good time to pick up essential but underrated gear for a reasonable price. Today we'll talk about some of the better deals for photography and film-making essentials.
In today's short blog post, we'll talk about important but underrated equipment that you need to start your photography, filmmaking, or even content creation journey. Also, all of these items will be listed on the "My Gear" page as well.
1. Cameras & Lenses
Starting with cameras, the Sony Z-V1 is $150 dollars off and even less if you get it used. This is a great camera for making YouTube videos and starting your creative journey. It's the camera I use to film my YouTube videos, I have made a video about it and you can watch it right here:
With photography cameras, I don't recommend anything brand new. Mostly because the cameras that I recommend are discontinued and older generations.
Search the used marketplaces and try to get a used X100 or X100S, A used X-Pro1 or X-T1, Or the cheapest offering from fujifilm, the X-E1. Then get a Fujinon 23mm F2 or Fujinon 35mm F2, that is all you need to start your photography journey, that's a solid way to start your journey.
2. Storage & Media
One of the most important and most underrated items is memory cards and storage drives.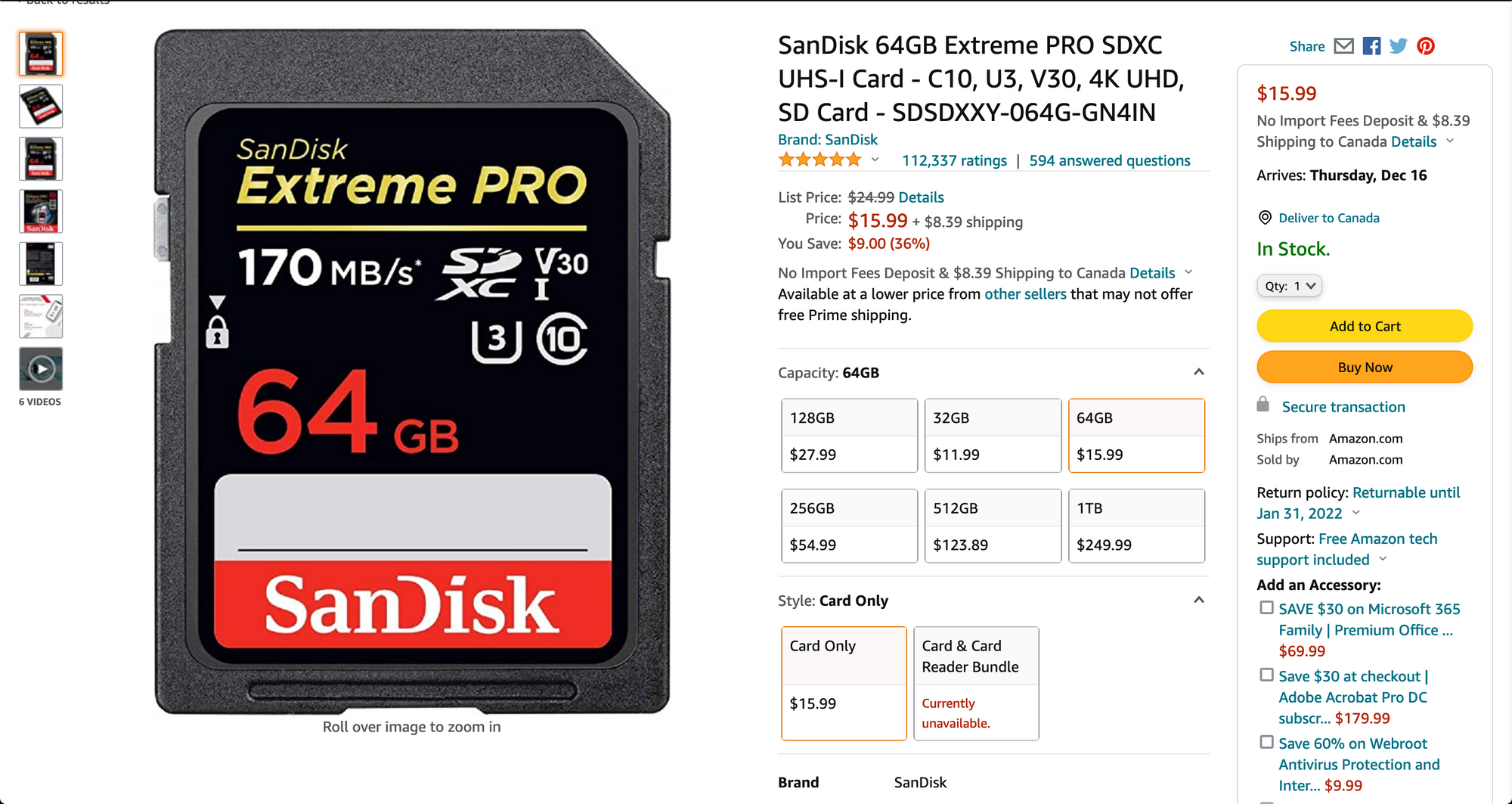 I recommend you pick several of these Sandisk SD cards, both the 64GB and the 128GB are on sale, these are the types of items that people don't really think about, and that you absolutely need to take photographs and film videos, pick up several of these.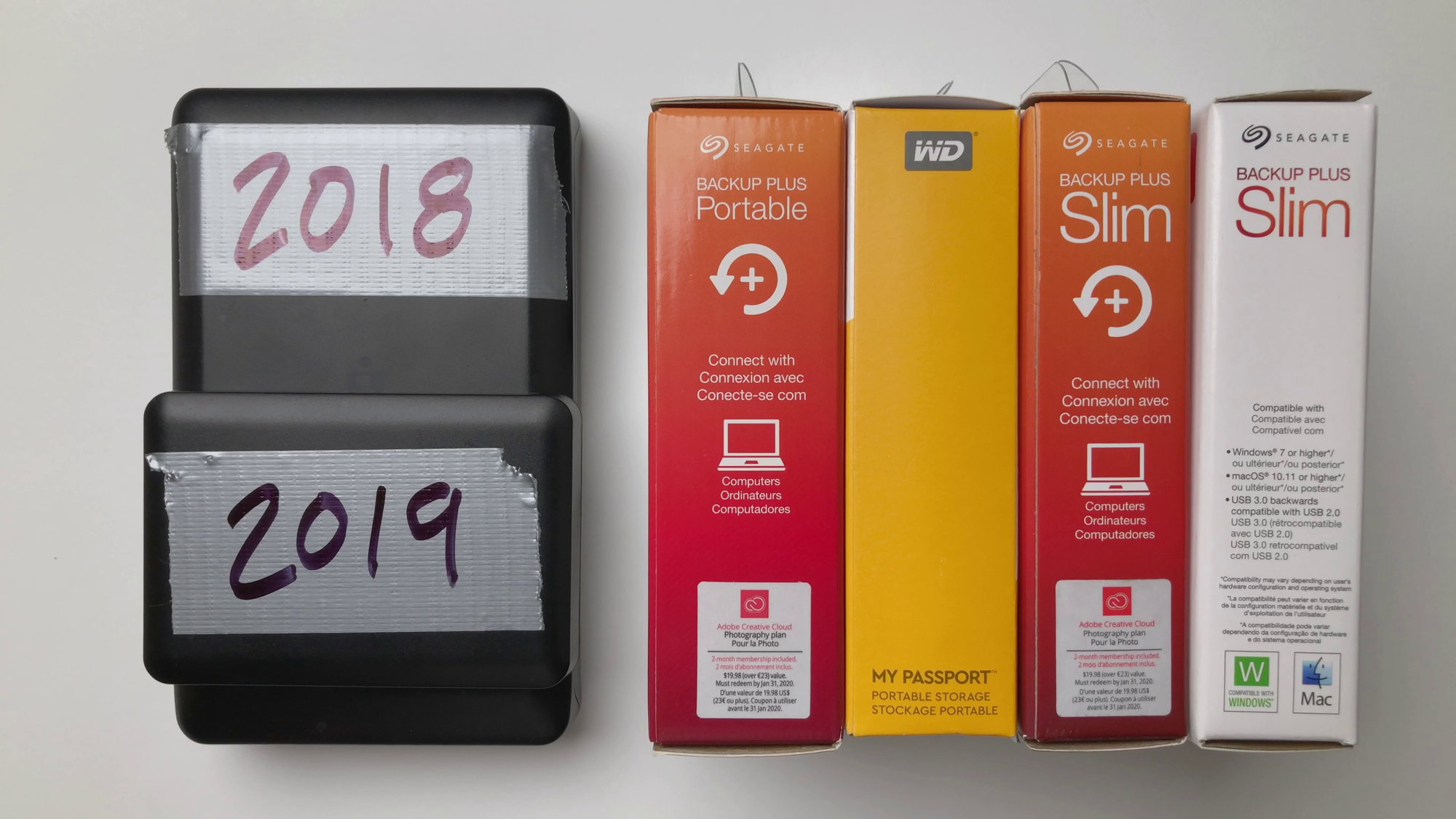 As well as storage solutions for your work, which will very soon pile up and demand you back it up. I use the Sabrent Rocket Nano External SSD drive for travelling and keeping things small, I have made a video about it, and you can watch it right here:
However, I recommend the Samsung T7 drives, these are great drives and are discounted as well. You can choose between 500GB, 1TB and 2TB. Fast and portable external SSD drives are key for not only storing your files but also even editing from the drives as well.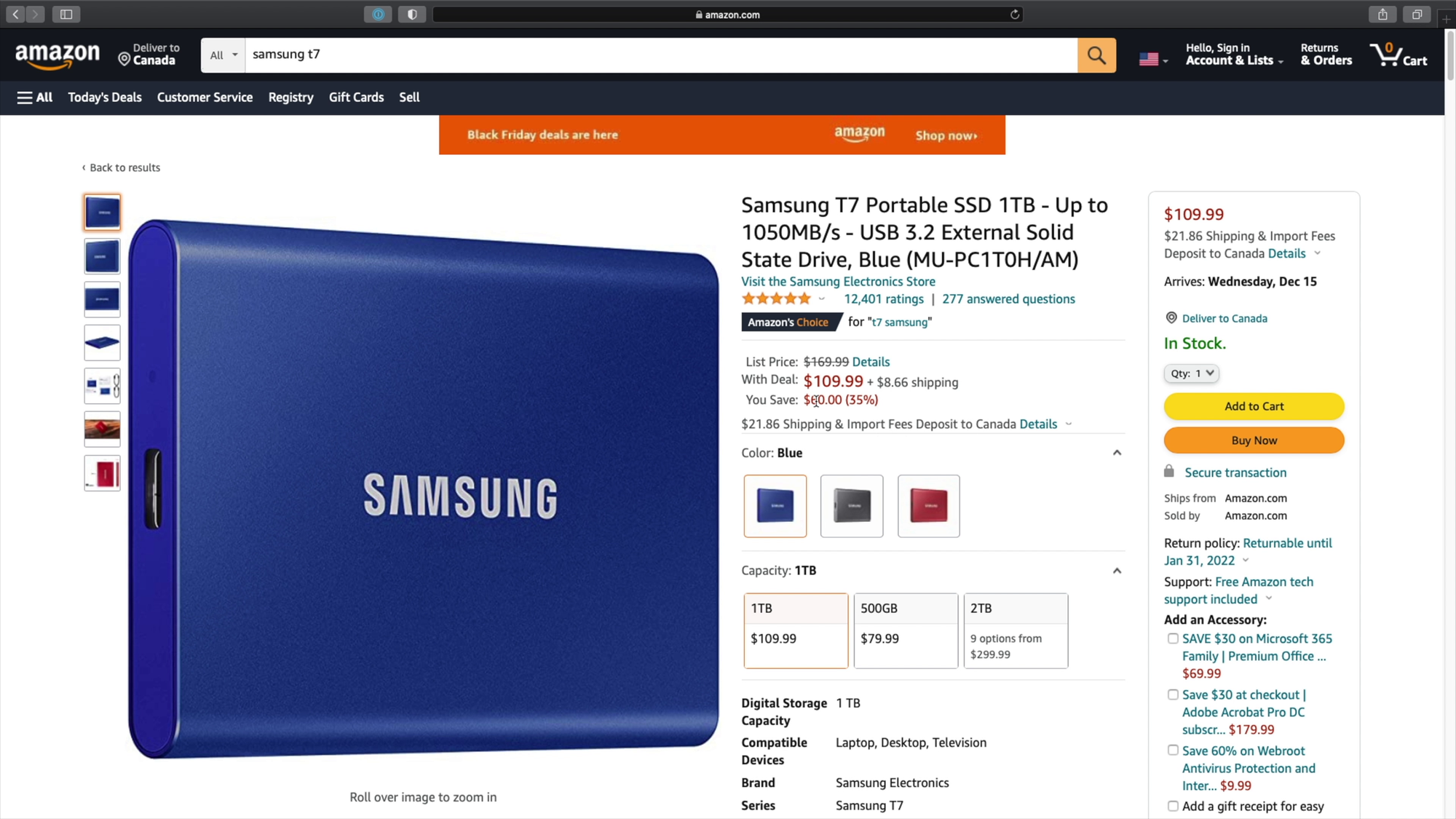 Now, If you want to start making youtube videos, then you might need a couple of extra items, that won't necessarily break the bank. But cost money.
3. Mics & Audio
Audio is more important than video, I started my YouTube channel with my iPhone 8 plus and a Rode VideoMicro.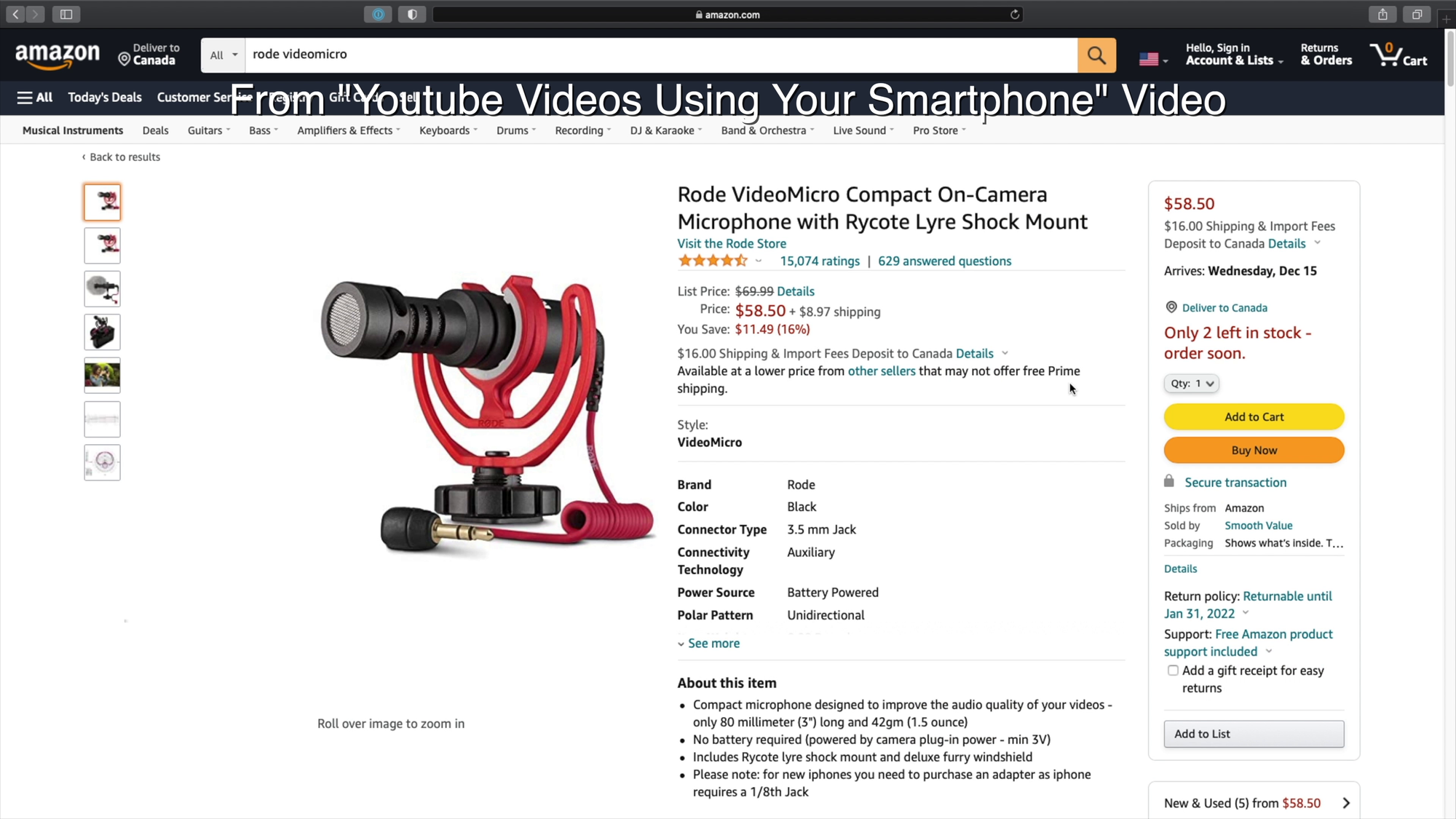 You can get one of these for under $60 dollars, I highly recommend you get one, don't use the iPhone microphone, don't use the internal mics on your camera. Get a dedicated microphone.
If you can or want to invest a little bit more, then get something the Rode VideoMic NTG: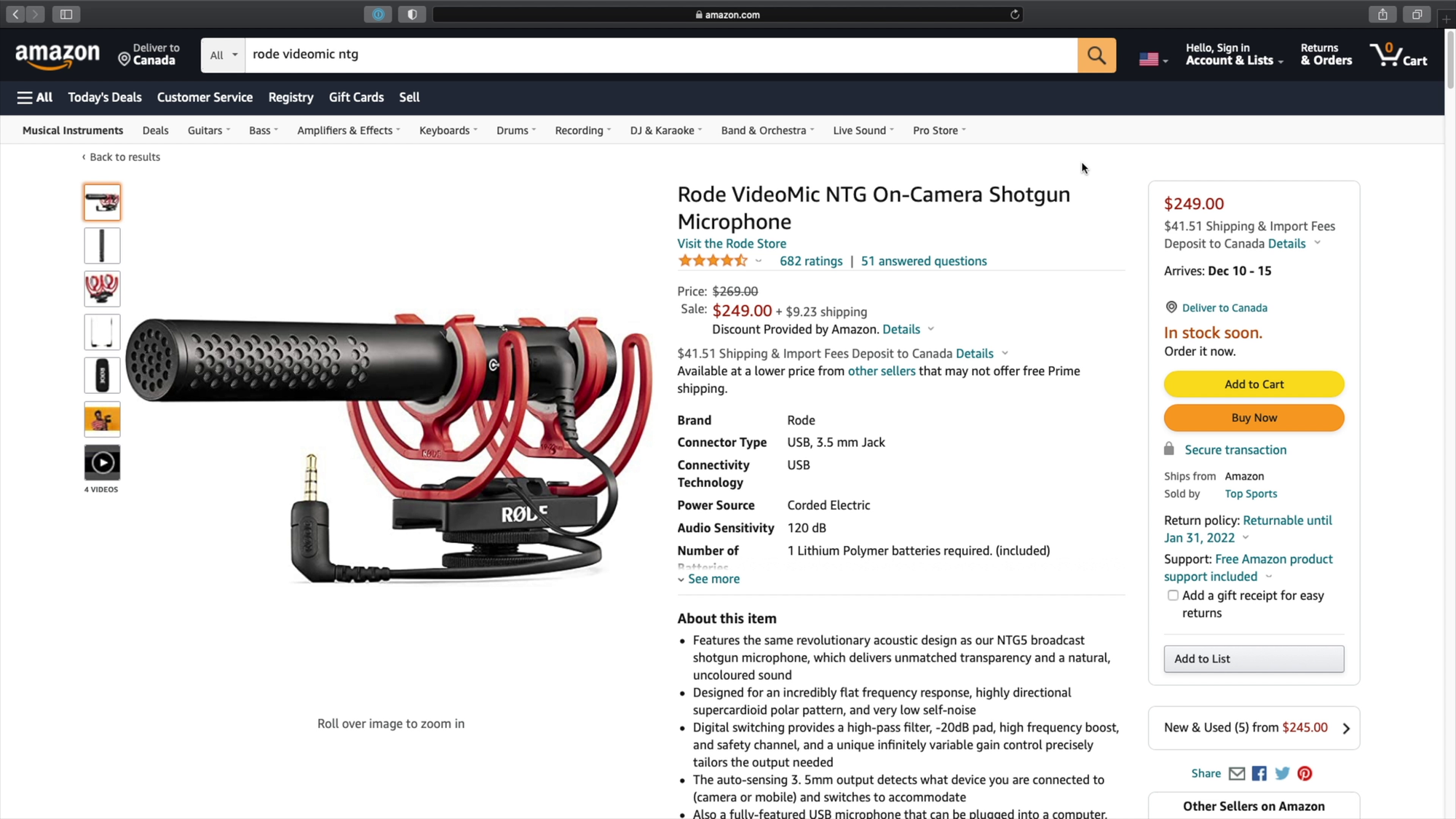 It's the mic I use for all my videos, and the mic you'll hear if you watch this in video form. I made a full review about this mic, and you can watch it right here:
Alternatively, you can get a Deity V-Mic D3 Pro, which is on sale at the moment, a solid alternative to the Rode mics.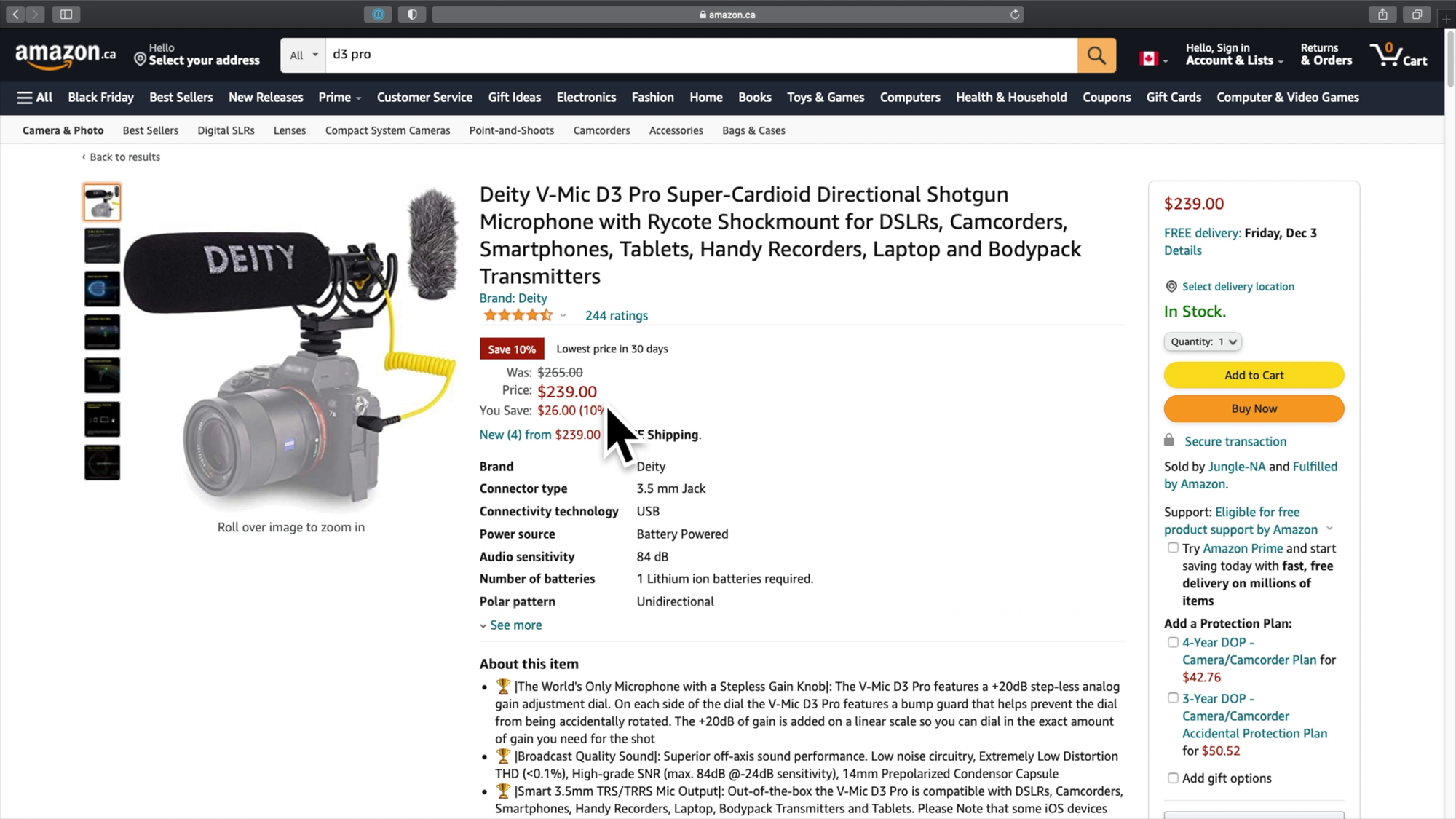 4. Lights & Modifiers
Lighting is also needed for your videos. I started with the Godox SL-60W, and that is the light I recommend to people starting out. An affordable, Bright 60-watt daylight balanced led light, that's on sale as well.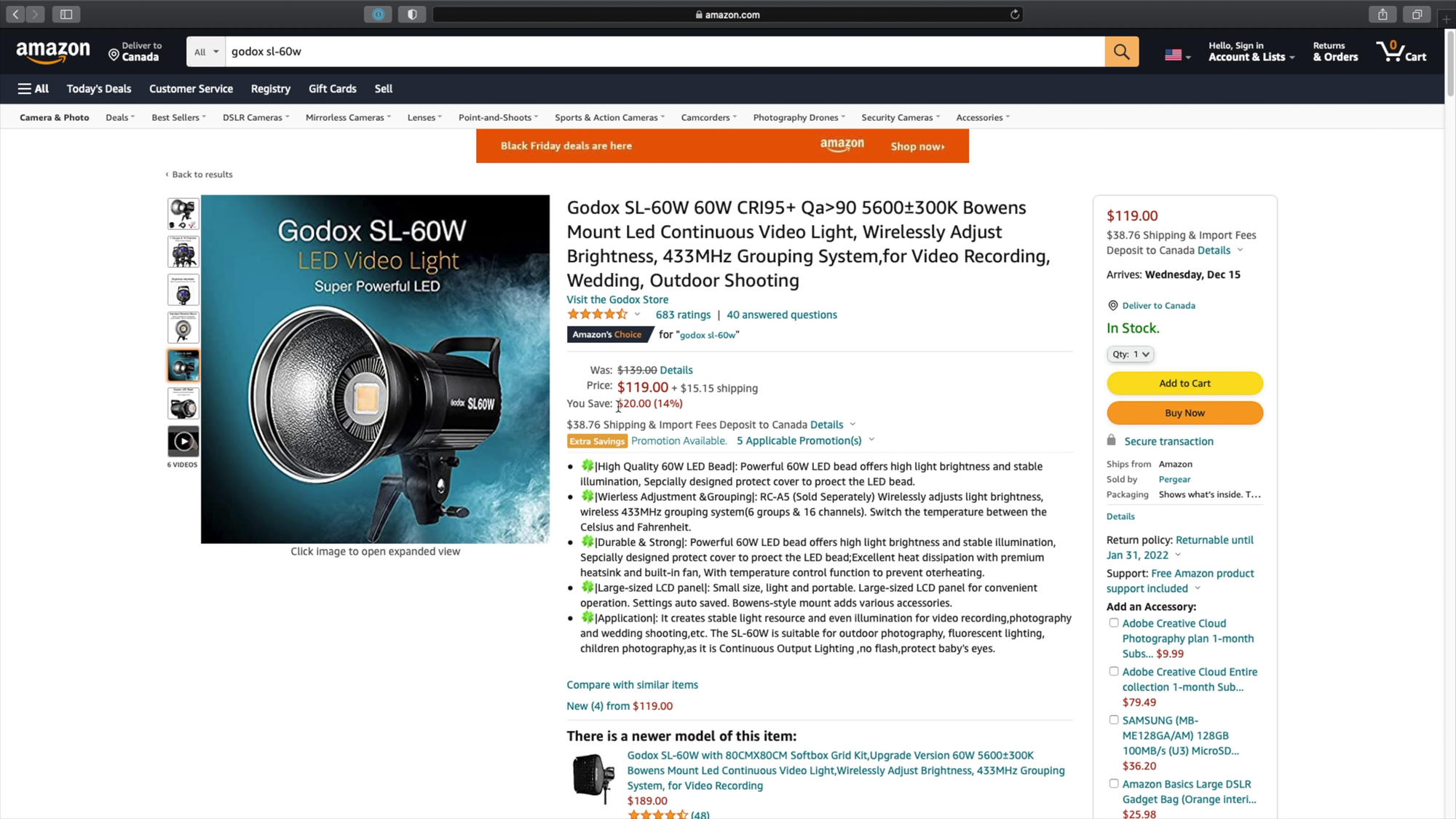 And you can try to diffuse in different ways with DIY rigs or a light dome/softbox as well. One light is all you need, and one light modifier is all you need.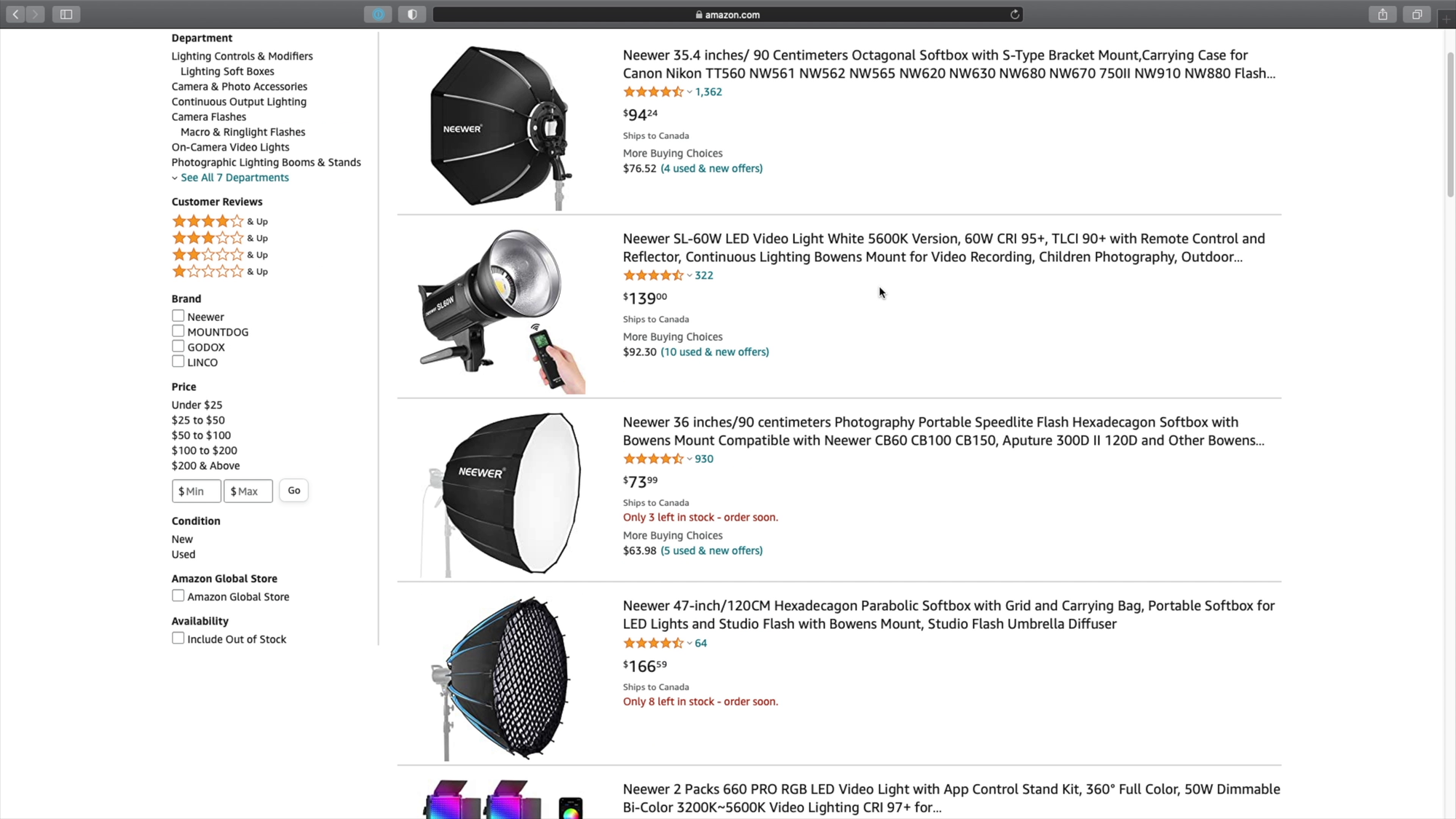 5. Reading & Listening
This might not be important to you, but it's crucial to me. I need my airports to listen to audiobooks, podcasts or film soundtracks when I'm out and about shooting and exploring. A small way to keep me engaged and inspired.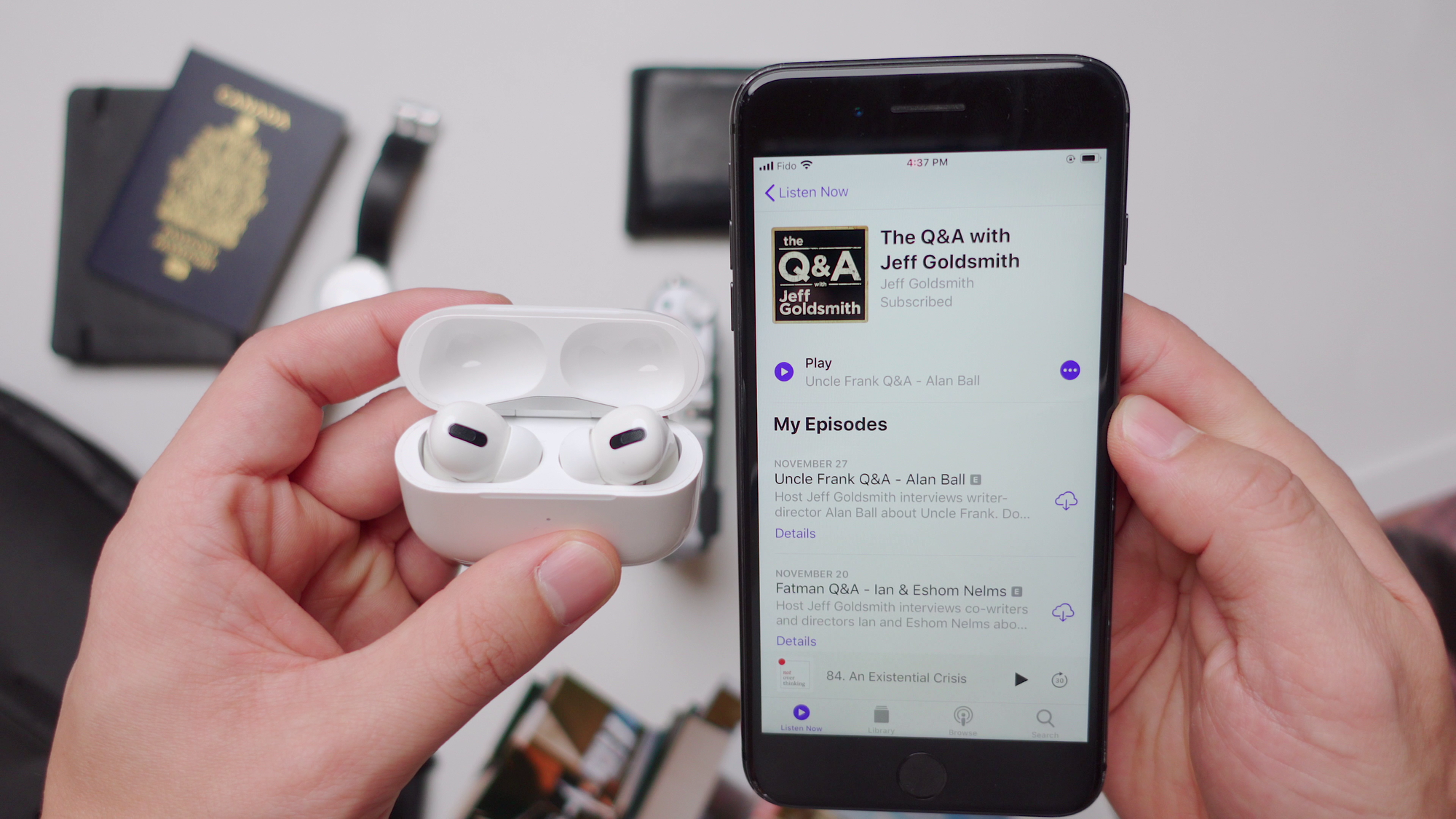 Reading is the foundation of most of the ideas that I talk about and explore on this channel, and a kindle is a great way to de-clutter your everyday carry, and always have the ability to read a book wherever you are. Even if it's another country.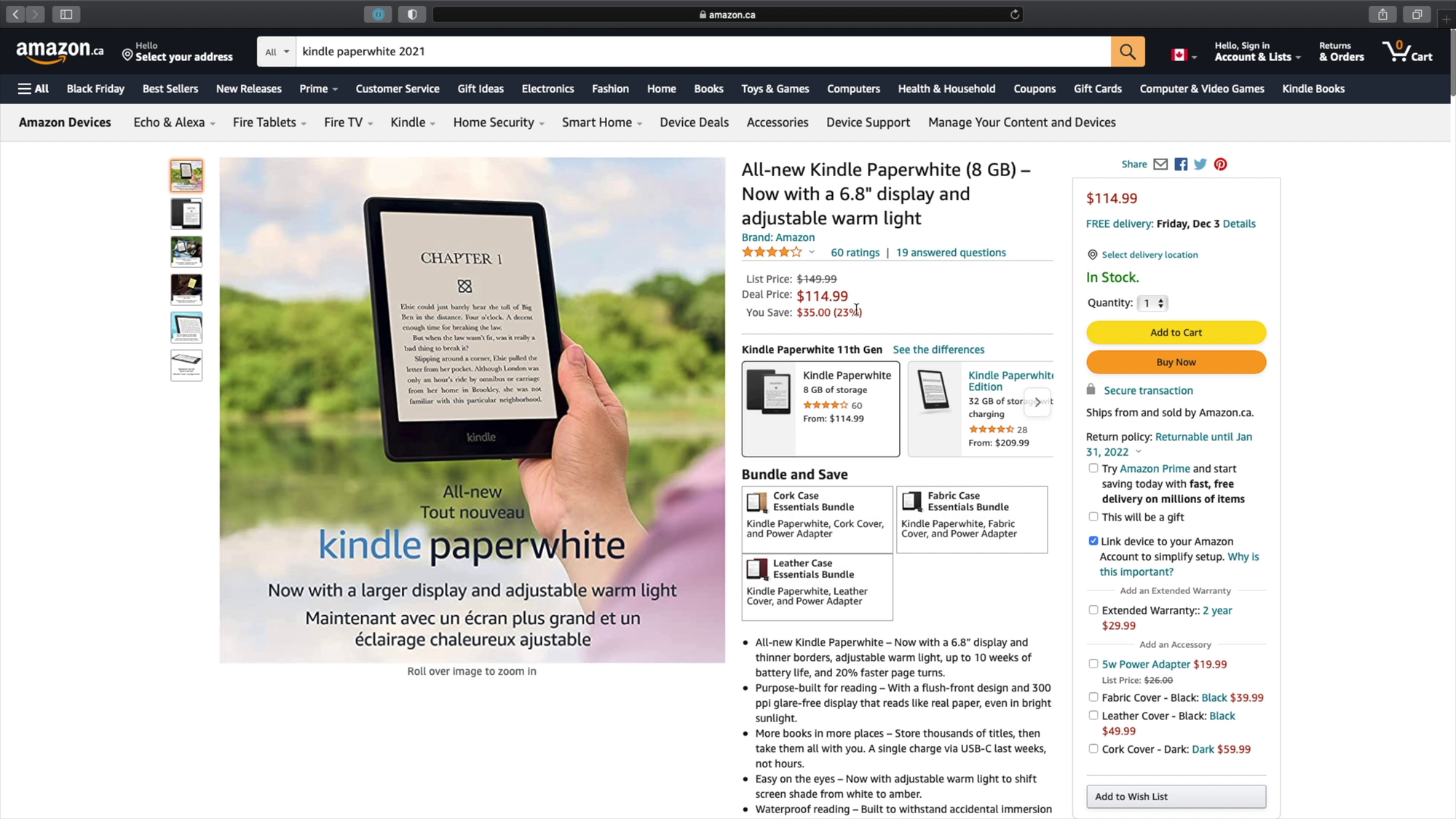 These are some of the most important items that directly affect my shooting and filming process, there are other things out there you could buy, but I don't find them crucial, a drone is not going to help you, a super expensive mirrorless camera will not make you a better photographer or filmmaker.
All of these items will be listed on the "My Gear" page, as well as everything else that is part of my kit.
Watch the video form of this post, right here:
Comments
---